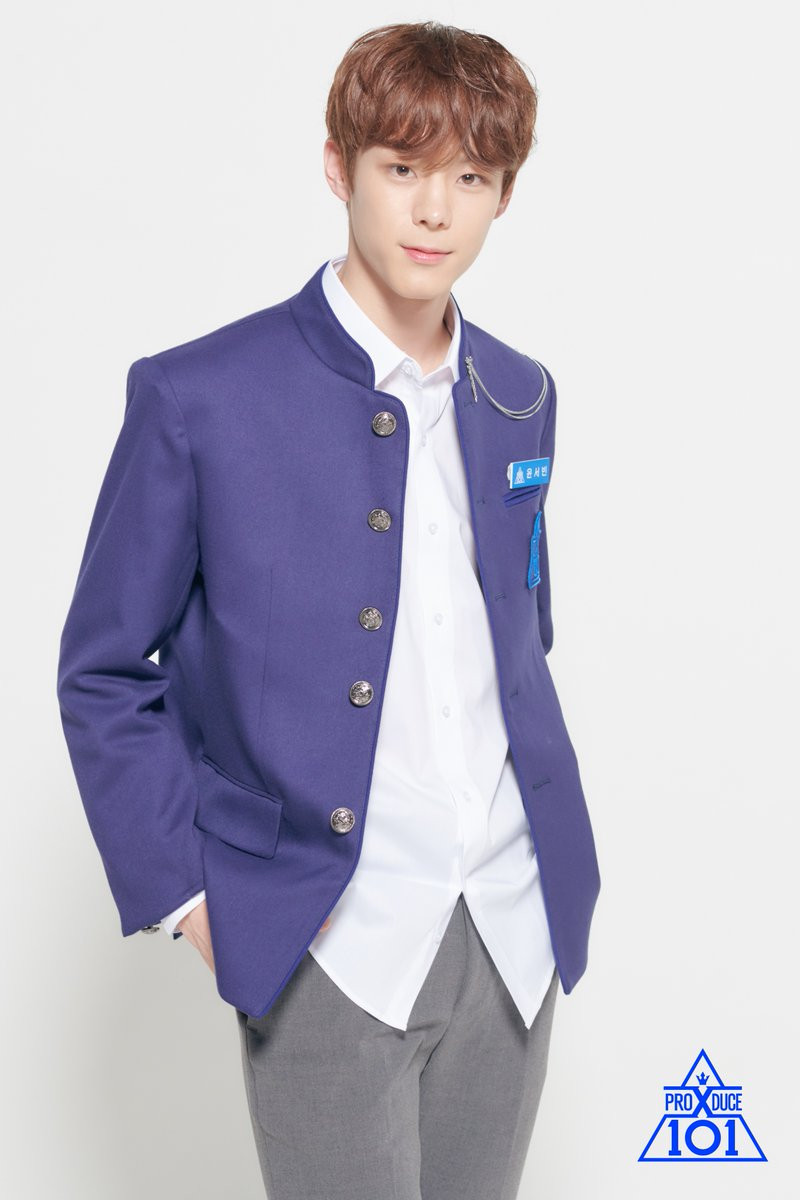 Twitter
K-pop trainee Yun Seo-bin, a participant on JYP Entertainment and Mnet's Produce X 101 variety show, has been terminated over online allegations that he participated in underage drinking and smoking, as well as being a violent bully in middle school.
JYP Entertainment terminated the idol hopeful on 8 May, and announced that he would be leaving the variety show.
This series of events was sparked by an online post that contained the aforementioned allegations, as well as photos showing what appeared to be Yun participating in the alleged activities. While the identity of the person in the photos has not been confirmed, the photos reportedly show an individual sitting near a table with alcohol bottles, and another with an individual smoking while wearing a school uniform.
Yun previously attended school in Gwangju, a city in Southwest Korea. Reportedly, he was known as Yun Byung-hwee then, but changed his name because of the difficult pronunciation and after consulting a fortune-teller. He insisted in a news report that it was not because he wanted to "change his name and quit school to clear his past".
After internal investigations, JYP Entertainment decided to cancel Yun's contract. Their statement to the press reads:
"Hello, this is JYP Entertainment.
This is an official statement regarding trainee Yun Seo-bin.
After determining that the policies of JYP Entertainment are not being followed, we have decided to terminate the contract of trainee Yun Seo-bin, who is currently appearing on Mnet's Produce X 101. As a result, he will also be leaving the program."
The contrite idol trainee went on the record to apologise for his actions in the past in an interview with Korean newspaper Ilgan Sports, where he repeatedly apologised.
He also posted a handwritten apology note on his Instagram account.
As translated by Korean news site soompi, the letter reads:
"I don't know where to start.
First, I'm writing this to apologise to everyone who supported me and everyone who has been affected by my actions.
When I was in school, I was very immature and didn't know much about the world. All the things I shouldn't have done as a minor, like drinking, smoking, and other things I'm not proud of…. And my dreams…
I was so scared every day. I felt that I was running toward the edge of a cliff, and I was always plagued with fear and worry.
But I've never tried to hide my past or deceive others because of fear, and I never hid it from the agency I was a part of either.
As a result of these recent events, I've looked back and tried to recall memories of my actions from the past, and I've thought a lot about if there's anyone else who I brought discomfort to.
Even if nothing exists in records or my memories, just the fact that this controversy happened means that someone had a difficult time because of me. If there is anyone for whom that is the case, I sincerely apologise.
Rather than wanting forgiveness, I'm just so sorry to everyone who had a difficult time because of me, to my agency, to the producers of the program, and to everyone that I had trained with. I'm sorry."
Mnet has also responded to the situation, saying that "the production team plans to edit out Yun Seo Bin as much as possible" and that they "will minimize Yun Seo-bin's appearance [in the program] so that it does not affect other trainees."
Join To Our Newsletter
You are welcome