Benchmark your B2B lead gen activities against new research, which shows lead quality is the most prominent challenge for businesses
The State of B2B Lead Generation, a new report by Digital Doughnut, shines a light on the pain points of lead generation campaigns, helping to benchmark your activities in order to succeed.
Before taking a look at the performance of content types, it's vital to understand the maturity of your B2B lead gen campaigns.
1,042 marketers were asked to rate the maturity of different lead generation activities. 54% were confident in their capabilities stating that their content production and development was either "very advanced" or "quite advanced"."Very basic" activities include data verification and validation, measuring ROI and transferring data between CRMs.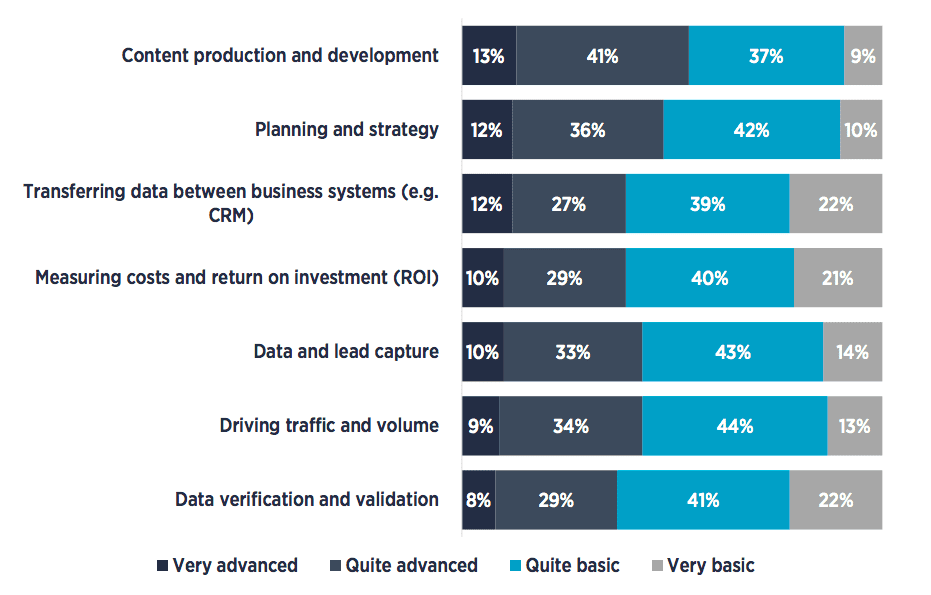 The data shows that businesses still struggle with advanced lead gen activities. Not utilizing the opportunities available to you leads to poor performance of lead generation campaigns, poor data handling, and poor ROI measurement.
But what content performs best in driving high-quality leads?
Knowing what content best suits your audience to gain the highest-quality leads is essential. Our Content Marketing Matrix was designed to help benchmark your content with it's desired effect: to educate, to inspire, to entertain or to convince.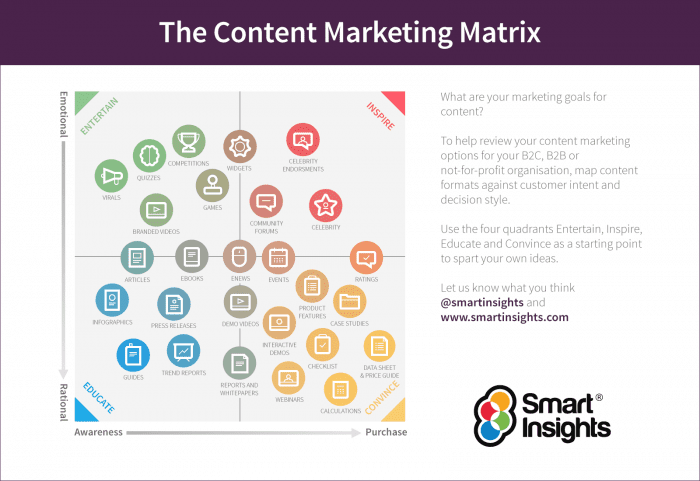 The report found that offline mediums, like events, is perceived as most positive – 34% of respondents stated this was "very effective" in driving good quality leads.
What is interesting is the breakdown of content type for companies – leaders in the industry are more likely to support that events and video are drivers of leads whilst, mainstream respondants valued whitepapers and webinars higher than video.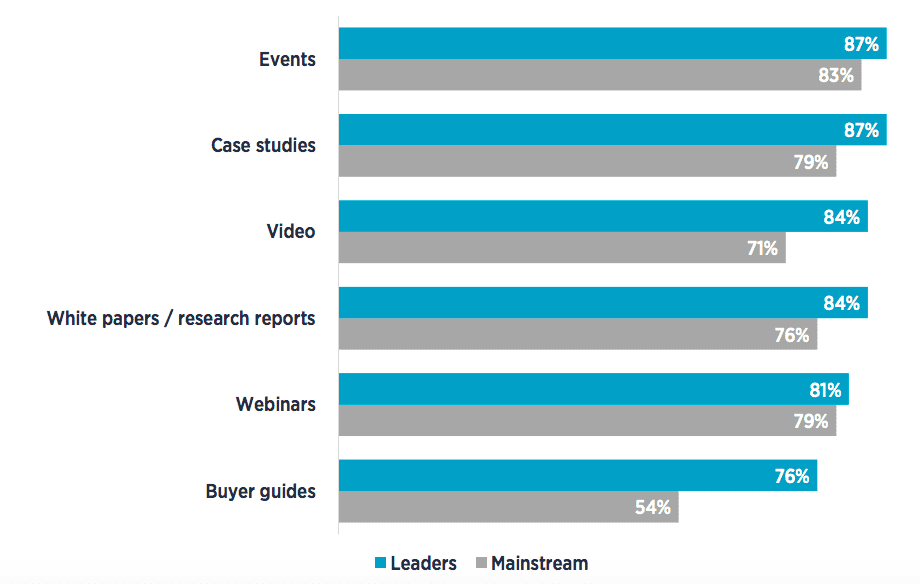 Join To Our Newsletter
You are welcome