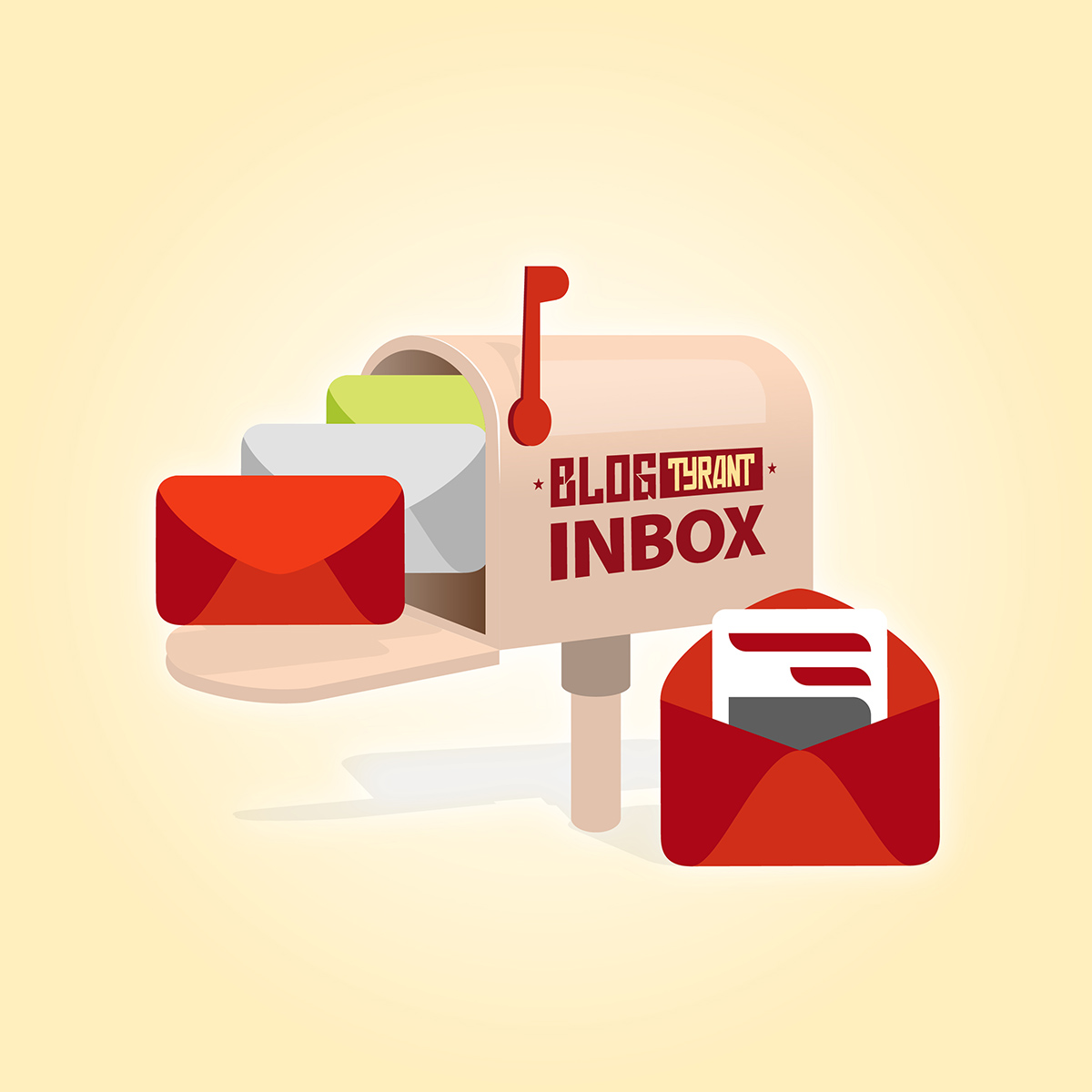 If you give away your best blogging content then what's left to sell?
It's a very interesting question that a lot of bloggers worry about when it comes to deciding how they are going to make money from their blog in the short and long term.
Many of us get concerned that if they post all of their best stuff there will be nothing left to say when it comes time to creating a paid product.
So, what's the solution? Let's take a look.
The question on free vs paid content
First, here's the question I received in my inbox from Shruti (used with permission and edited for length):
While I myself a firm believer of the fact that the number one strategy for positioning oneself as authority, to get readers to love you, and for building a connection with them is to write heroic, epic, blockbuster insanely valuable post.. But don't you think if I, as a blogger, would give away all my best contents for free, then I would face problems at a later date regarding what contents to include in my info product when it is already being presented as a blog post by me earlier…

Why would anyone pay me for something they can get for free? Even if someone agrees to pay me then will my info product be worthy enough to be exchanged for money? Hope you would pay heed to my dilemma..

Looking forward to your response. Thanks for your time.
It is a legitimate question and is something that almost every blogger will think about at one point in their career. So let's dive in a see what solutions we can find.
The free content strategy
Let's step back a little bit and look at the "free content" strategy that we are talking about here.
It all centers around the idea that one of the best ways to succeed in blogging is to create incredibly helpful content that solves problems and then give it away for free.
Some of the options look like this:
Write extraordinary long form content
One of the main options is just to create incredibly useful long form content that goes into extraordinary depth and provides a lot of value. If you do this the thinking is that people will be more likely to subscribe. Sites like ViperChill has operated like this for a very long time now.
Do that and then offer more on the email list
The more common strategy is to start a mailing list, and couple brilliant blog posts with a mailing list that offers a free giveaway download in exchange for a subscriber's email address. This is the tactic I try to do here on Blog Tyrant, although my blog posts are far from brilliant.
Upgrade your content in exchange for email addresses
A new strategy that we have been seeing a lot lately is where bloggers offer content upgrades. This is where you add an extra download to individual pieces of content. Where the content is site-wide in the option above, this option relates to individual posts and can include charts, worksheets, lists, etc.
All of this involves a lot of work and, more to the point, a lot of information. It takes time to research and put together and is no small feat. So, at the end, is there really anything valuable left to sell?
Putting it all together at the making money stage

It's really important to remember here that there are a lot of ways to make money from blogging and creating paid products is just one of them. But let's take a look at some scenarios that might give you some idea.
Example scenario stage #1: combining old with new

Let's say you have a blog about eating vegetarian food when you have IBS. It's a very niche topic that can provide wonderful benefits for those that are struggling to live with the condition and also want to avoid eating meat.
So, your vegetarian blog (…we need more vegetarian food bloggers, by the way…) would be a wonderful collection of recipes, photos that you take yourself, information about how you came up with the recipes and then also you own stories and research about dealing with the condition.
Next, you could think about releasing your own hard copy version of a cookbook. This is a great example of using a mixture of old content and new content in a new format and charging money for it. Lots of people prefer to cook from a book, and people also like to have them on coffee tables which they can't do with a digital version. So this is old content in a new format.
Example scenario stage #2: combing income streams
Following on with the example of the vegetarian cooking blog for people with IBS, the next thing you want to look at is diversification.
When it comes to making money with the blog you could/should have a mixture of income streams that, over time, add up to a good source of revenue. This could include affiliate products like cookbooks and implements from Amazon and maybe even different supplements that you've tried (if that's even legal in your country).
When you mix this with your cookbook sales you might find that you can make a tidy income of people paying for products that are new things you create, re-formatted old content, and content/products created by other people.
Example scenario stage #3: expanding in to different verticals
By now you cooking blog and book is ticking along nicely. You've got a bunch of fans who like your thinking and have had some nice results with your recipes and solutions for IBS. It's at this point that you might think about exploring verticals.
For example, you've been relying on the cookbook sales for a little while now so why not expand out and organize live cooking shows in the areas with the biggest subscribers? You might even create an annual meet-up or camp where people get together and do fun IBS stuff like not drinking and taking it easy. 😉
You could launch your own line of aprons with a funny joke from your blog, you could create a podcast that is donation-per-listen that goes over other cooking ideas, interviews with interesting people in the niche, etc. The possibilities are quite literally endless.
It's a lot like a band
Thinking about making money from a blog is a lot like how a band goes about building a career.
First they come up with some songs and launch an EP or an album. They then start touring the country, playing music, and building up a fan base. While they are touring they might even sell some merch.
Over time that fan base gets big enough that they start getting some big views on YouTube or Spotify and there's enough money in the bank to maybe think about an overseas tour.
You then drop your next album and do it all over again. Except now you're selling out theaters instead of dirty pubs. But you have to keep in mind that you're still playing those first songs that people first heard on a crappy old EP.
It's a mix of new and old content, and a bunch of sideways formats.
So how do you do it?
The first step is to do your research. Take a look at others in your niche and see what they are doing.
The next step is to start experimenting. The more experiments you run the more data you have. And it's usually at this stage that you start to find things that people might be willing to pay to understand. This is such an important part of the process that a lot of bloggers overlook. I wrote about it on Jeff's blog and I can't emphasize it enough.
Next you can look at the most popular content on your blog and see what is missing. How can you improve on what is already there and could you charge for it? Has someone ever asked you a question that you could possibly answer in greater depth? Once you've figured that out – can you then answer it in a different format? (Think: video course, podcast, coaching session, member's forum, etc.)
You can even do a big old survey and ask people directly what they are struggling with and if there are any opportunities in there. It's a simple method to get some very honest feedback.
Have you ever paid for content?
I'd love to know whether you've ever paid for content on a blog that also offers a lot of its material for free. What made you open up your wallet and were you satisfied? If you have any good examples I'd love to hear them in the comments below.
Hope this helps, Shruti!
Join To Our Newsletter
You are welcome