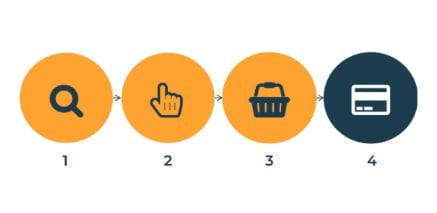 Why B2B businesses need to personalize their websites
Personalizing on a B2B level is more important than ever
Personalization for B2Bs is staggeringly more effective than giving visitors a flat, generic experience. 80% of B2B businesses surveyed said that personalizing their website was more effective when it came to reaching their company's objectives than unpersonalized content.
But personalization for B2Bs has not been a widely adopted strategy. Businesses say they don't have the technology, the required data, or even the resources to personalize for their customers on a one-to-one level.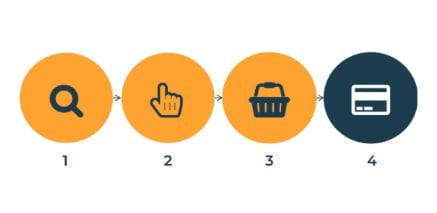 However, just like regular customers, B2B buyers are beginning to expect and even demand relevance at every point in their buying cycle. Mass marketing is no longer applicable. It is no longer the aim to find the message that will resonate with a large number of your customers: you're looking to find the most important message for each individual buyer.
B2B buyers don't unlearn the habits they've picked up form years of being conditioned by Amazon to expect and even demand personalization while shopping when they go to work. Just like B2C customers, they want their buying journey personalized and streamlined, with relevant offers when it's the right time for them.
Companies in the B2B sector must now consider how they can deliver personalization and relevance to every single visitor, or risk losing their custom. Nowadays, when it's possible to get everything cheaper somewhere else if you look hard enough – even with account-specific prices – it's more important than ever to ensure you give your buyers a competitive and enjoyable experience on your site.
The key challenges are recognizing your buyer personas, finding the key messages that will persuade them to shop with you now and in the future, spending more each time, and streamlining the buying journey for every business that shops with you.
By identifying your buyer personas, you can segment your customers into strategic groups, creating customized, personalized content in an effective yet highly efficient way. Businesses need to consider what kind of personalization will work best on their site and determine the best places for this content. Personalization strategies will vary between buyer groups and location on the site.
For example, landing pages should be relevant to the source that brought customers to that landing page, whereas product pages should be personalized to the product currently being shown as well as past buyer behaviour.
While it may seem like B2Bs face a different set of challenges to B2Cs, the truth is both are challenged by an overlapping set of issues. They both need to provide a transformative online shopping journey for each visitor and they need to allow visitors to shop across all channels while still receiving the same personalized touch. Both are aiming to increase conversion rate by offering relevance at every stage of shopping, want to encourage shoppers to increase the average order value, and have the goal of incentivizing visitors to return time after time.
So why do B2Bs need to use personalization to lift their visitor's shopping experience?
First of all, visitors prefer it. And happy visitors spend more money. Up to 70% of buyers have said that the vendor's website was the most influential factor when it came to deciding whether to make a purchase. Personalization allows you to anticipate your buyer's needs, broadening their awareness of what you have to offer and directing them to products that match their immediate needs.
How can you give your buyers the very best service on your online store?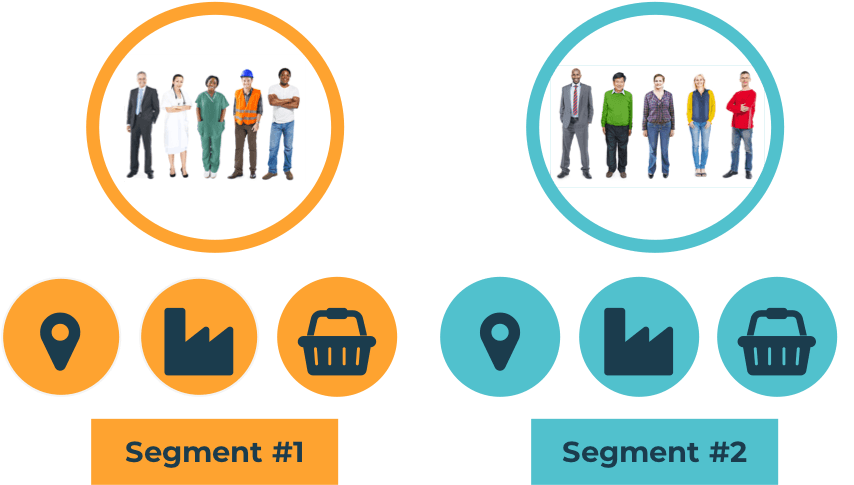 1. Identify your buyer personas
First, identify your buyer personas. Consider what kind of account they are. Factor in how often they buy with you, their typical spend, what they normally order and how you can anticipate their needs. You should also consider external factors, such as where they are located, to consider what else might influence what they're looking for when they shop with you.
2. Consider areas to improve on your site
Next, consider the areas that you could improve on your site. One big area is product recommendations.
Many people mistakenly believe that B2B buyers don't need any recommended products during their shopping trip because they already know what they need. Nothing could be further from the truth. In fact, B2B buyers will often see a product on your site that they didn't know you stocked, encouraging them to increase their regular purchase with you. Just remember that 40% of products sold online had never been purchased by customers offline!
3. Choose the right recommendation strategy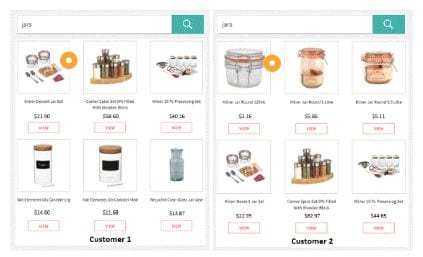 Decide carefully which product recommendation strategy will work best for your customers. There are lots of different strategies to choose from, and different ones will work better on certain buyer personas.
4. Align your products and brands to your customer segments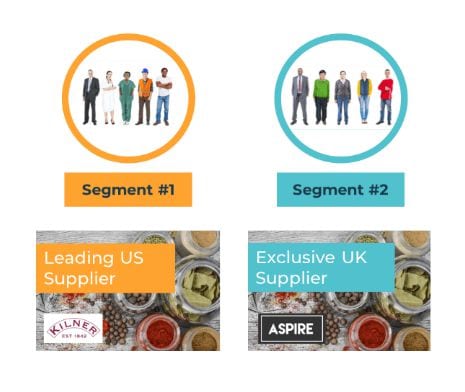 Another area of focus should be considering what offers will be most relevant to different segments. Certain customers prefer specific brands and you should tailor your site to focus on these. Others will shop differently with you depending on the season. It's important to use these and other external factors to determine what your buyers expect to see when they come to your site and use this information to anticipate their needs.
This kind of personalization can be tremendously powerful in terms of getting your visitors from browsing to the buying stage.
Finally, ensure that the entire journey is personalized from beginning to end. Key areas to focus on are the home pages and landing pages, both of which need to be highly specific to address whatever needs brought visitors to those pages.
Addressing the reasons why B2Bs don't to personalize
There's a huge gap between B2B marketers who understand and realize the potential of personalization and those who actually implement it. So, what's stopping you? And how can we address those concerns?
1. Lack of technology
Up to 59% of B2B marketers say that lack of technology is the reason behind their decision not to use personalization. Yet the technology is more accessible (and more affordable) than ever before. There is no obstacle to finding the right-priced personalization technology for your B2B company.
2. Lack of bandwidth/resources
This reason is equally high on the list – 59% of survey respondents said they didn't have enough time or maybe staff to handle personalization. But with AI personalization, it really is just as easy as pressing a button and letting the AI do all the hard work for you while you sit back and enjoy the benefits.
3. Didn't have needed data
For B2Bs, 53% of marketers say the data they need to personalize isn't there. However, personalization providers actually store all the data you need while pointing you to the bits you should pay attention to. This increases your revenue, frees up your time and gives your customers a streamlined, personalized journey through your site.
How to Find Out More
If you're a B2B company and you want to keep up with the competition with easy-to-use personalization techniques, check out this E-book to learn top tips and more.
To find our how PureClarity can help you establish an effective e-commerce personalization strategy, book a demo.
Elena Ruiz has been helping clients achieve their dreams throughout her professional career in Customer Success Management. By communicating with customers to hear their concerns, developing effective strategies to address them and anticipating their needs by going above and beyond their requirements, she has delivered quality support and built strong client relationships. She firmly believes that big data paired with client domain expertise is the very best way to move a company forward into the future.