Chart of the day: Most user research is conducted to understand customers and their needs
Understanding customers needs and testing prototypes or wireframes are the primary reasons for customer research, according to a survey of over 2000 professionals by UserTesting.com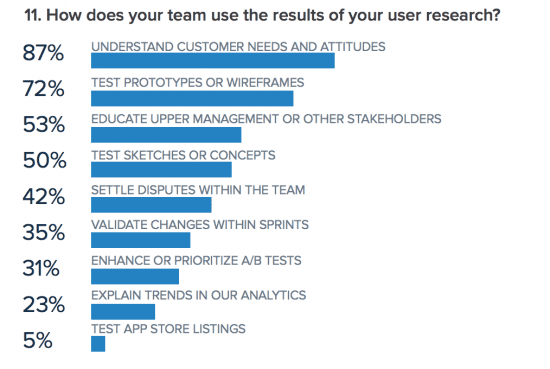 Interestingly, over half (53%) conduct user testing, or use user testing results to inform senior management or stakeholders. It's great to see research is being used to show management and stakeholders evidence for a particular cause and to influence change, based on customer needs.
The power of user research is profound
The study also found that UX research is influencing better quality products and services, as well as that the voice of the customer is considered hugely important.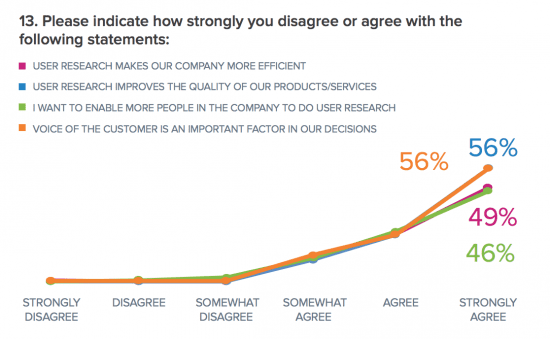 User research is also having a positive effect on marketing campaigns too. It's great to see marketing teams are bought into UX and are seeing the benefits of it.