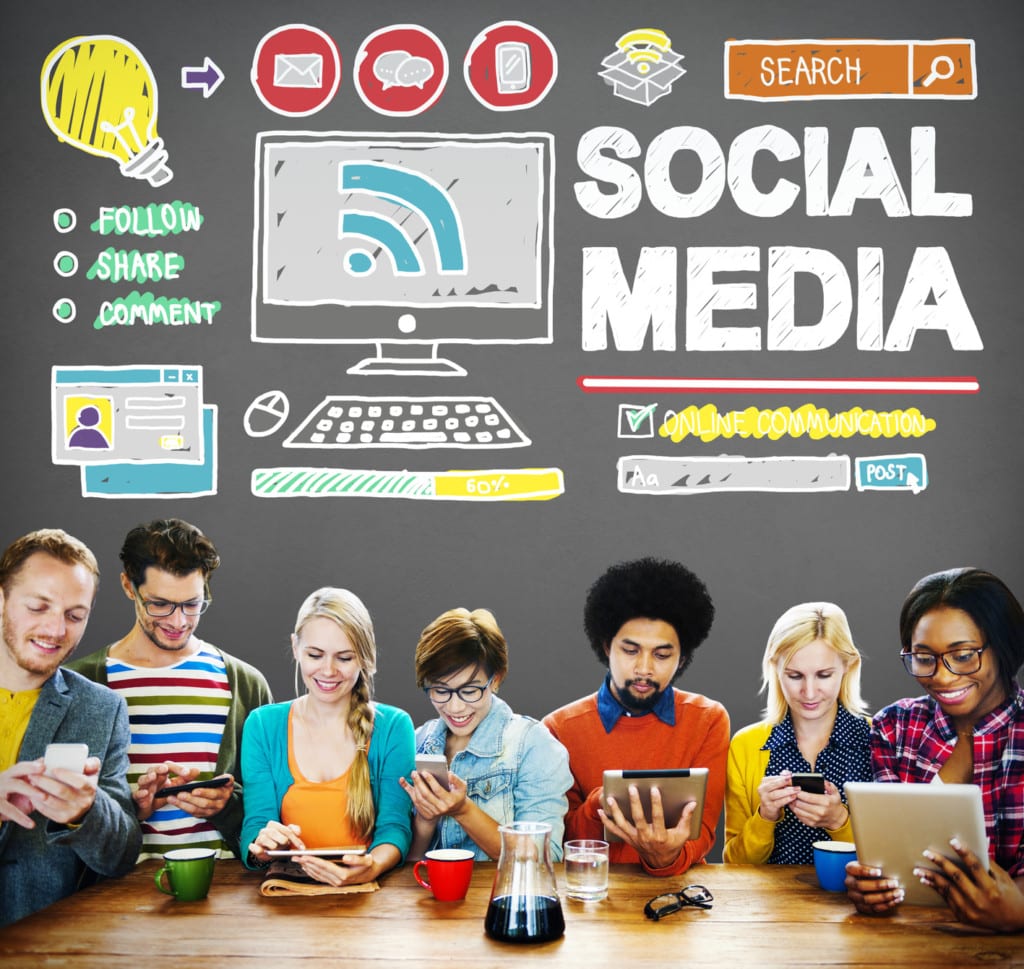 Businesses of all sizes are experiencing incredible pressure to find ways to break through the noise online in order to inspire and attract their ideal customers. In addition to this, they also need to continue to keep communities engaged, and ensure they're servicing their customers when, where and how they want to communicate.
No doubt the demands to build and maintain a profitable digital process can easily get overwhelming, and the demand for content  – in the form of visuals, video, audio and the list goes on – is growing out of control.
Plus, trying to keep up with the rate of innovation happening on the top social networks is a job in itself. The only guarantee we have on the social web today is change.
Years ago businesses had more control over how they communicated with their prospects and customers – they could choose direct mail, email, phone or a one to many such as television and radio.
Today times are changing.  Social networks have substantial control over how brands communicate with their customers and audience. For example, when Facebook launches a new Messenger feature, a brand's clients are seeking to communicate with them using the new feature before the brand even fully understands what the feature is.
This leaves us with the question – how do you keep up? How do you achieve real results online? The answer is that you need to plan your work – and work your plan.
Social media cannot live in a silo, it's not a band-aid for a business with problems. It needs to be integrated with other digital and marketing programs – but most importantly, it needs to be based on, and aligned to, business goals where it can make the greatest impact.
If you're ready to start leveraging social and digital marketing to help grow your business, you need an integrated plan with goals, objectives, and metrics for success. 
Take a listen to this episode of the Social Zoom Factor Podcast for 10 reasons you need an integrated digital and social media marketing strategy.
Be sure to subscribe to this entire brand new series on iTunes, Stitcher or SoundCloud.
In this 25 minute podcast you will learn: 
Why you can't skip the planning process
Why if you want to succeed in business today you must have a plan for your digital and social marketing
The importance of integrated marketing including digital, social media, SEO, SMO, branding, email marketing
Why Random Acts of Marketing (RAMs) can kill your marketing results
Acknowledging you don't know your customer or standing in market place
Identifying your unique value proposition and positioning in the market
Setting goals for where you want to take your brand, market position in the next 3-18 months
How proper planning helps you be more agile, more proactive vs reactive
Building a human brand requires proper planning, research of your audience and how you can connect with them
Tips to achieve buy-in for your program
Supporting Resources:
How to Subscribe to Social Zoom Factor Podcast 
This post originally appeared on Pam Moore's blog.
Join To Our Newsletter
You are welcome