If you're reading this, chances are you think your brand can be doing better in the consistency department. 
Perhaps your communications have a disjointed look and feel, or your messaging doesn't feel consolidated across every device and channel.
In this blog post, we'll talk about how you can begin to piece together a fragmented customer experience so your brand can engage and inspire your audience to take action, and fuel customer loyalty.
Consistency not only makes your brand recognizable, it helps to make it memorable and a part of your customers' lifestyle. But how do you achieve it?
Below, we'll go over four key criteria to building and maintaining a consistent brand:
– Understanding your mission
– Setting up a brand style guide
– Creating easy-to-use processes 
– Using branded links
Understand your mission
A consistent brand can't be achieved without a consistent customer experience. So if your internal teams don't share a common understanding of your mission and values, your customers' experience of your brand could be a mixed bag. 
So, start there. This is foundational to all that follows.
Ask the following questions:
– Why does your brand exist? 
– What has it been created to do? 
– Is everyone in your organization aligned on that mission?
Consider these examples
Take a look at Walt Disney and Lyft. You may notice alignment between their mission statements and how they present their brands to the world.
The Walt Disney Company's mission:
The mission of The Walt Disney Company is to entertain, inform and inspire people around the globe through the power of unparalleled storytelling, reflecting the iconic brands, creative minds and innovative technologies that make ours the world's premier entertainment company.
Lyft's mission:
We envision a world where cities feel small again. Where transportation and tech bring people together, instead of apart. We see the future as community-driven—and it starts with you.
Getting every team on the same page when it comes to your mission and values becomes even more important as you scale. In other words, to scale your business, you have to scale your mission and values, too. According to a Gallup study, businesses with employees that align with company values outperform competition by 20 percent.
Set up a brand style guide
"Branding is the process of connecting good strategy with good creativity." – Marty Neumeier, author of "The Designful Company"
Achieving brand consistency is impossible if your visual design elements are presented inconsistently across your advertisements, newsletters and other communications. 
When your branding is consistent across channels and devices, its perceived value increases. In fact, the impression your prospects have of your brand could make or break a deal before they ever even make contact with you. 
A style guide helps set a standard for how your internal team uses your brand to achieve business goals. It's the glue that holds your brand together and it outlines the "dos" and "don'ts" related to how to best present your brand.
Include these 5 elements in your style guide:
– Typography
– Logo variations
– Imagery
– Color palettes
– Taglines
Having a set of guidelines in place helps align your internal team and empower them with the assets they need to share communications in a way that is true to your brand. 
Consider this example
Nike Football is a sub-brand of Nike. In its style guide, Nike outlines its design principles—"11 design commandments"—for everything they create. 
The 92-page guide is extremely comprehensive. Among other brand elements, it includes logo branding guidelines, typeface examples—even a section on the brand's photography principles.
Depending on your brand, you may only need to cover a quarter of what Nike included in its style guide. But it's a great model to look to for inspiration. Few brands have as strong a presence as Nike, or do as good a job at communicating their brand elements consistently.
Create easy-to-use processes
Creating a brand style guide is a huge step in the direction of getting everyone in your organization on the same page when it comes to presenting your brand consistently. 
At Bitly, our design team has set up an extensive set of resources for people across the organization, such as branded presentation decks and business letter templates.
For other visual needs, the marketing and design teams have a recurring, bi-monthly meeting to discuss upcoming projects and tasks that require cross-team collaboration. 
Regular marketing-design team syncs help: 
– Get project stakeholders on the same page
– Tighten up the look and feel of customer-facing materials
– Group related projects together to achieve consistency 
– Make sure your deliverables meet your org's standards
Prior to the meeting, the teams make sure to update our project management tool (we use Jira) with information on each of the design asks. Then, we use the meeting to discuss those requests, ask any open questions and align on timelines.
Use branded links
Links are ubiquitous. So much so that you probably don't realize just how often you share them and how integral they are to your day to day operations—and your customers'.
You share them across all of your devices and channels, from email to your website and social media, from your offline to your online experience. Links thread together your customer journey and play a critical role in how they engage with your brand.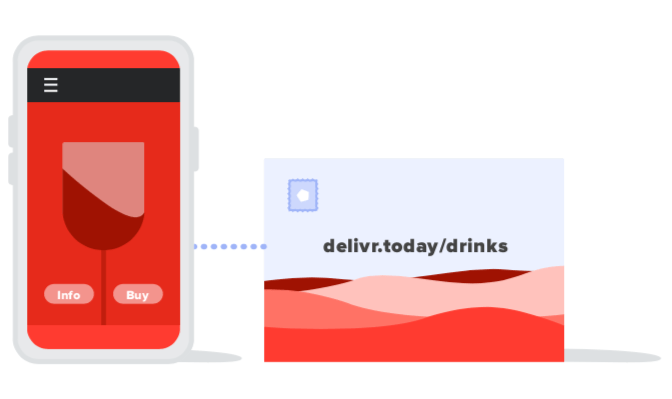 Now, let's talk about branded links. Branded links have the same functionality as long links, but they're shorter, keep your brand front and center and provide critical data on the performance of your content and customer communications.
Branded links help:
– Drive results: Research shows that branded links drive up to 34% better results vs. non-branded links.
– Build trust: With more clicks, comes more recognition—which in turn leads people to have more confidence in your content, further accelerating their engagement with it.
– Take control over your communications: You are fully in charge of how your links look and where they link to.
Branded links help drive up to 34% higher click-throughs than unbranded links.
At Bitly, getting started with branded links is a quick, painless process. You can discover, set up and start using your ideal custom domain, for free, within minutes—all without ever leaving the application.
Need help selecting the right custom domain for your brand? Read our post that covers our top tips for picking the perfect custom domain.
—
When your brand elements are consistently presented, over time they become rooted in your customers' minds. A logo, a mascot—even a color threaded across your channels—can start to feel synonymous with your brand itself. (Think of the rainbow lettering in Google's wordmark, for example. If you swapped out the letters for something else entirely, you'd probably still think "Google.")
This can be a huge advantage in your market. If your customers remember your brand over your competitors, they're more likely to think of you as established. And instead of focusing on whether or not your brand is reputable, they can focus on your products and services, and the solutions they offer them.
Brand consistency checklist:
– Invest in making sure your company remains firmly rooted in its values.
– Empower your company with design elements to use in communications to customers.
– Sync regularly with your design team to align on upcoming projects and tasks.
– Share branded links to optimize your customer touchpoints.
Join To Our Newsletter
You are welcome