Bitly Enterprise is the world's leading link management platform—and it's always getting better. 
We highlighted many of our latest features and functionality in our recent live demo of Bitly Enterprise. In this post, we'll show you how you can leverage these additions to our platform, whether you're in the market for a link management solution or an existing enterprise customer. 
What's new with Bitly Enterprise?
In short, a lot! Including:
– QR Codes
– City-level data
– Webhooks
– Simple SSO Setup
Let's take a closer look at each one, starting with QR Codes.
NEW! – QR Codes
With an enterprise account, you can easily generate a QR Code on any of your Bitly links. Once you create a code, you can place it anywhere—on business cards, marketing collateral, advertising material and more—and both Android and Apple devices can scan it. 
Plus, you can associate a QR Code with a mobile deep link to easily redirect a user to dynamically install or open your mobile app.
NEW! – City-level Data
Customers love this new addition to Bitly Enterprise. Now, in addition to country-level data, enterprise users can see city-level data in Bitly. 
This level of granularity gives you a visual snapshot of your link engagement at the city level, on both your individual and overall links. With this information, you have at your fingertips actionable, geo-specific insights into where your brand's communications are making the most impact.
Our customers use this data to know which cities to double-down on their targeted media spend. It also helps them make more informed decisions around investments in local events.
Finally, they use it to understand which communications and content are resonating in which cities—giving them the ability to more precisely target their messaging and offering. 
NEW! – Webhooks
That brings us to webhooks, which allow you to connect Bitly to external systems to easily receive notifications when someone clicks on your links. 
Webhooks are easy to set up in Bitly. You simply create your webhook by specifying your endpoint URL. Bitly will send you app data about your links as events occur—including date and time of click, long URL and geo-location data on where your link was clicked.
For example, say your brand sends links out to its customers to confirm the delivery status on its shipments. With webhooks, you can enhance this experience by setting up notifications when events occur.
NEW! – Simple Single Sign-on Setup
And finally, we've made it easier than ever to set up single sign-on in Bitly, giving your business the convenience of one login for multiple systems.
On top of convenience, SSO gives your enterprise account admins greater security and access control. Say, for example, an employee joins or leaves the company, they can quickly add or remove permissions accordingly.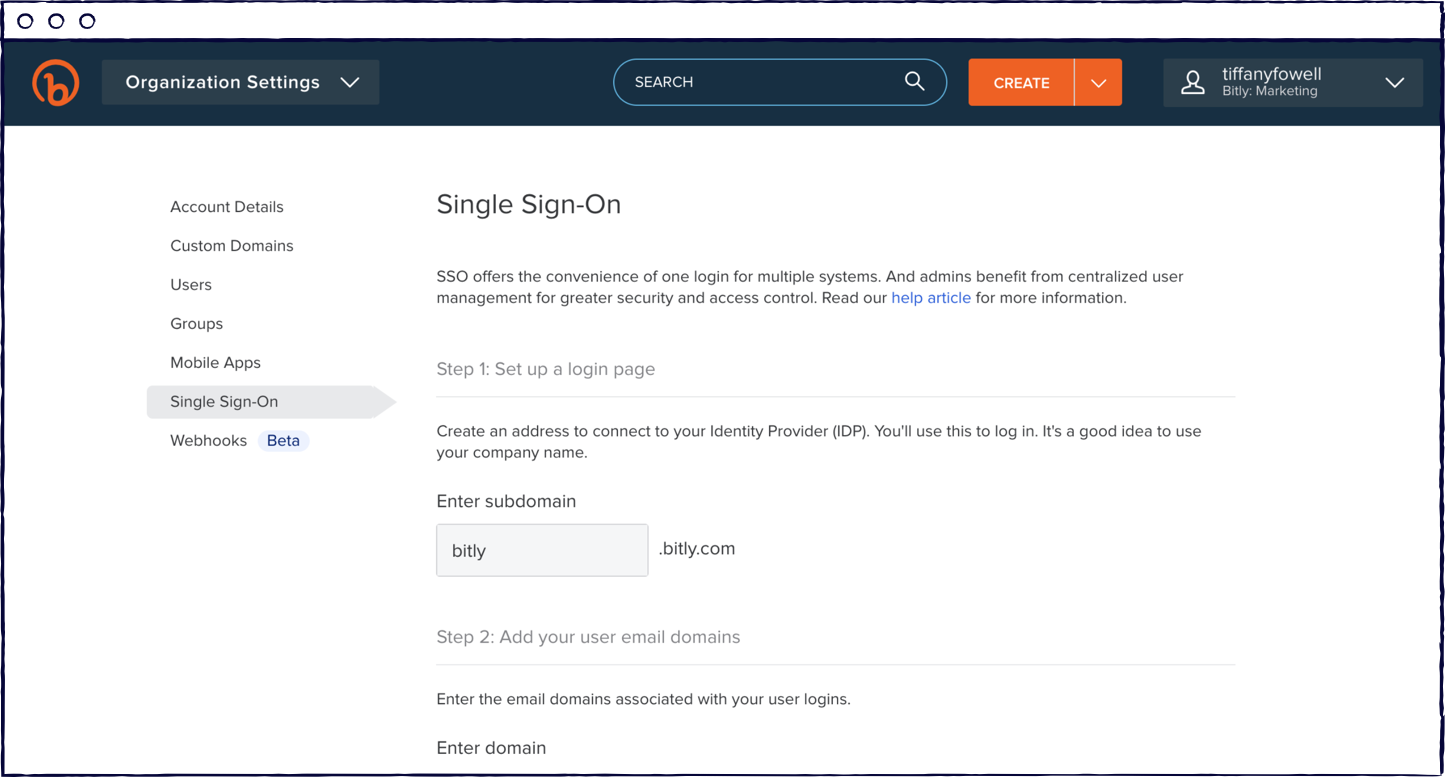 It also makes signing into apps an easy, one-step process. Once you log into your SSO system, you can access Bitly and all connected apps without having to go through individual sign-in processes.
And finally, single sign-on provides assurance because it streamlines and centralizes password management, it helps ensure employees are keeping compliant with your organization's password policies.
Bitly supports top SSO providers, including Ping Federate, Okta, OneLogin, Google, and Azure. 
Watch the Bitly Enterprise Demo
That's the latest and greatest of Bitly Enterprise. And, as we mentioned before, we're constantly adding more features and functionality to make our industry-leading link management platform even better. 
Watch our Bitly Enterprise Demo and Product Tour to learn more.
Or, if you're ready, get in touch with our Sales team to learn how Bitly Enterprise can help drive results for your business.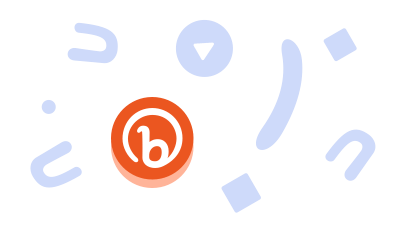 Learn about Bitly's enterprise product, including our latest features and tools.
Watch now
Join To Our Newsletter
You are welcome