The JBL Tune 120 TWS Wireless Earbuds are truly wireless. The two buds that are supplied are tiny. Much smaller than a set of Airpods. They fit extremely well in the ears and even provides a decent level of sound isolation from the outside world. I for one am loving using these on my commutes.
Inside the box you get both earbuds, a charging case, a microUSB cable for charging and new earbuds are various sizes. The earbuds themselves feel very robust, which is important if you're like me and listen to music for several hours a day. On top of each earbud is a button coated in white matte, while the border is more of a grey gloss finish. On the underside is a darker grey area, which protrudes into a trunk, for the purpose of inserting into your ears.
For someone with larger ears, I had to use the largest earbuds that JBL supplied, so I could get the full effect of noise isolation. They were extremely comfortable and wearing them for two hours at a time on a commute to work and again coming home, I didn't have any issues or feel like I needed to adjust them.
The case is coated in a soft to touch plastic material, which I must admit looks much nicer than the glossy earbud counterparts you can find on the market.
The case acts as the earbud charger, which uses magnets to hold the earbuds in place over the charging contacts. Charging time takes around two hours from empty to full, which will give you around four hours of uninterrupted playback using Bluetooth. The case has a total of around 12 hours worth of charging time before you have to charge it again.
In terms of audio quality, for a small set of wireless earbuds you're not going to sniff at the sound that's produced. Most people using these will be jumping onto Spotify, so assume going forward I'm commenting on the quality of music coming from the app. I know it's compressed, but this is real life afterall, not everyone has access to uncompressed music.
I'm impressed. At the low end of the frequency range, felt very thick, and as a result, kick drums had punch, and things like bass guitar lines which can float into the mid-range felt smooth and present. It wasn't until I listened to some rock tracks that things like open power chords felt a little empty. Not sure if this is a Spotify thing, but I was left with a little desire for more, especially when it came down to certain breakdowns in metal and hardcore tracks. Vocals though which typically sit on the higher frequencies sounded very clear. Some quieter sounds do however get a little lost due to the bass frequencies. It was more noticeable in rock music where there's more constant sounds going on. System of a Down's Aerials during the breakdown mid-section? Wow.
In terms of call quality, I didn't have a problem my end. The caller's voice was crystal clear, and again with noise isolation, I could hear everything that was said. I can't say the same for the caller listening to me though. They told me I felt very distant, and that's probably due to the fact the microphone is next to my ear and very far away from my mouth. They didn't mention anything to do with background noise though, so there's probably some kind of frequency response going on somewhere.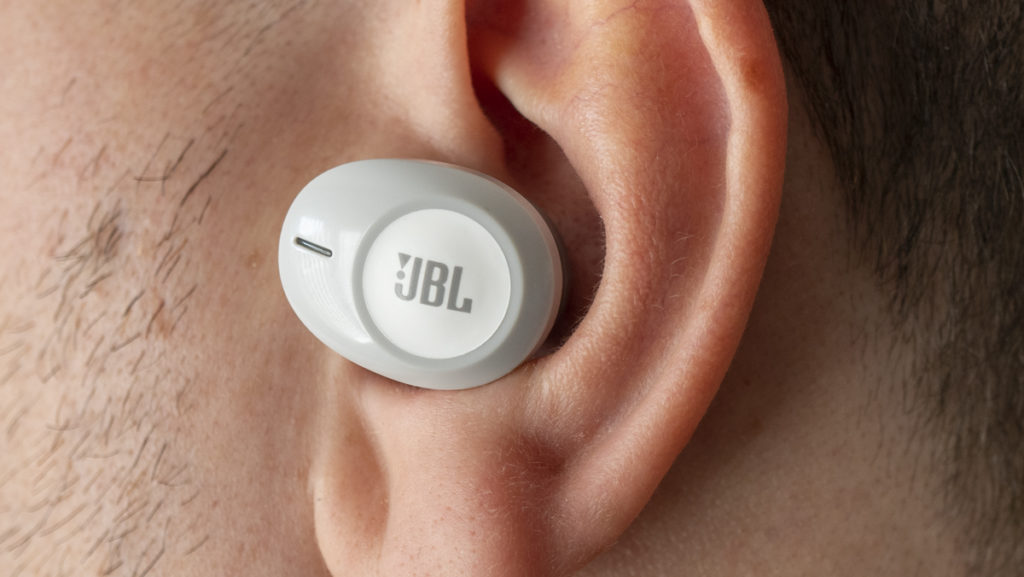 For £89.99 online, these true wireless earbuds from JBL are a no-brainer. The battery life coming in at four hours playback is superb and the build quality is excellent. Don't bother with your Airpods. Sure they may be fashionable, but the JBL Tune 120 TWS Wireless Earbuds produce a far superior sound, and one that I am thoroughly enjoying.
Summary
Reviewer
Stef Murphy
Review Date
Reviewed Item
JBL Tune 120 TWS Wireless Earbuds
Author Rating
Join To Our Newsletter
You are welcome