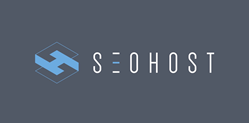 By Google's own admission, the E-A-T score is one of the top factors it considers when measuring a website's value.

ORLANDO, Fla. (PRWEB)
March 26, 2019
SEOHost.net, a provider of SEO hosting, domain registration, and SSL services, today issued a statement about the importance of a website's E-A-T score in 2019.
First introduced as a concept by Google itself, E-A-T stands for Expertise, Authority, and Trustworthiness.
Expertise measures the level of skill a website and its creators have in their field and is critical for B2B organizations and businesses working in industries like medicine or finance. Authority is tied to credentials and reviews, both of which serve to validate expertise. Finally, Trustworthiness is based on the website's hosting platform, as well as factors like SSL certificates or the presence of HTTPS.
"By Google's own admission, the E-A-T score is one of the top factors it considers when measuring a website's value," explains Terry Cane, COO at SEOHost.net. "It ties back into the search engine's concerted push towards high-quality content in lieu of technical, on-page elements like keywords. Well-written pages and long-form copy with a clear focus tend to perform very well in terms of establishing one's expertise, but authority and trustworthiness are a little more difficult to build."
Cane advises working hard to seek out and promote positive, verified reviews, and to engage in outreach with influencers through channels such as Twitter, Facebook, and LinkedIn. The more relevant, high-quality links, shares, and interactions a website receives, the likelier Google is to take notice and flag it as authoritative. In regards to Trustworthiness, Cane says that it's more of an attitude than anything.
"Trust seals like an SSL certificate or a Better Business Bureau badge are a good way of establishing surface-level trust," continues Cane. "But an organization's best bet is to always err on the side of both privacy and authenticity. Adherence to regulations like the GDPR and a customer-first attitude are both excellent ways to inspire loyalty, and I've no doubt they may eventually play into a website's trustworthiness – if they do not already."
Cane went on to assert that SEOHost.net is dedicated to helping its clientele with every aspect of search engine optimization, including their E-A-T score.

Share article on social media or email:
Join To Our Newsletter
You are welcome