John Wanamaker, a Philadelphia merchant and an early adopter of marketing in the 1900s, said half the money he spent on advertising was wasted. "The trouble is, I don't know which half."
Wanamaker would have benefited from tracking pixels, search engine optimization, keywords, hashtags, and the slew of online tools the digital world offers advertisers.
Yet, that return on investment is still pretty hard to measure, especially in the bustling economy of tourism and the explosion of online travel content.
"A story is worth a lot more than an advertisement," said Rich Grant, a freelance travel writer based in Denver.
Grant was part of the team at Visit Denver that brought TBEX North America, an international travel writer's conference, to Colorado in 2012. It's difficult to track the economic impacts of travel writing, Grant said, especially given the residual effects of online content.
"Putting a monetary value is very difficult to do on something like this," Grant said. "Some of this has to be done on good faith."
TBEX — short for Travel Blog Exchange — is a conference held twice yearly (once in North America, once in Europe), and it brings together the travel world for workshops focused on the latest in online and travel technology.
This past week, Billings has been the North American host, joining cities like Fort Lauderdale, Florida; Bloomington, Minnesota; and Denver and Keysone, Colorado, to host the conference in recent years.
An estimated 500 attendees joined in the Billings event, featuring "pre-BEX" tours that included excursions to Little Big Horn Battlefield, the Beartooth Highway, Bighorn Canyon, and Pompeys Pillar, among other trips closer to home including a brewery tour and downtown arts and cultural tour.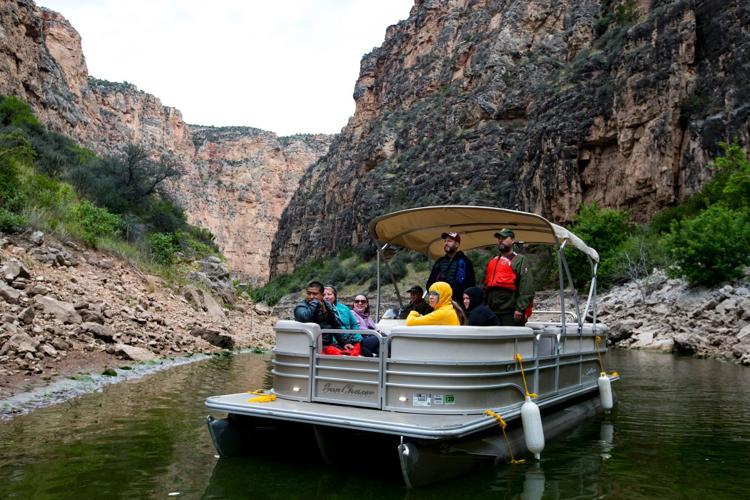 Jesse Guidry, of Lafayette, Louisiana, was scheduled to take a horseback riding excursion Wednesday along the Yellowstone River, but the event was rained out, so he joined the downtown tour.
"I like seeing what you guys do," Guidry said. "I don't want the canned tour." He joined about six other travel professionals for a chef's lunch at Walker's, which is normally closed during the day. Chef Nick Steen prepared dishes focused on local foods, including produce grown in Shepherd and pork belly from a local farm.
"I can probably tell you who the pig was," Steen told the group, to mixed reaction. "He lived a great life."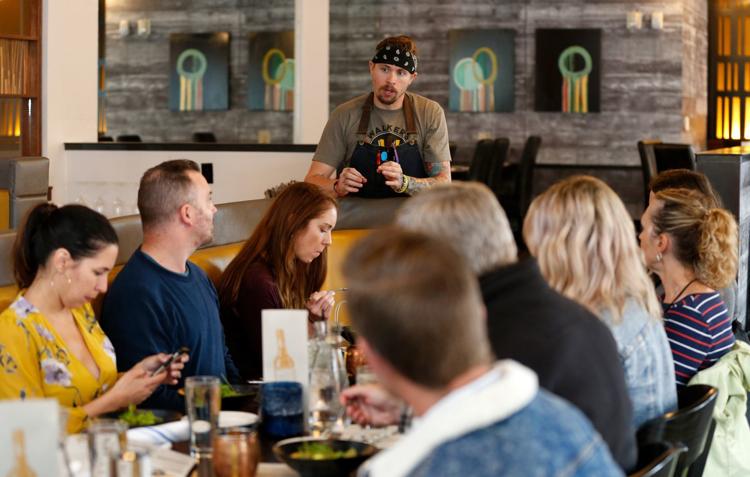 Travel writing is critical to tourism in Lafayette, insisted Guidry, who is the VP of communications for the Lafayette Convention and Visitors Bureau.
"The way people plan their trips now, somebody will see a single image and want to go there, and they typically build their trip around that. I think people are moving away from the standard, 'Let's go to the tourism bureau site and go under 'Things to Do.'"
Grant, who was director of PR for Visit Denver when TBEX came to Colorado in 2012, said the conference drops hundreds of people with varying interests into the area. "What you really want to do is have a wide variety of experiences so that everyone comes away with a different story."
Now retired, Grant spends his days writing about his travels. His latest, about Tombstone, follows the gunfight at the O.K. Corral for goworldtravel.com. "It's all gone to online, and that is where influencers come in. The challenge is, you are reaching smaller audiences but they are more targeted."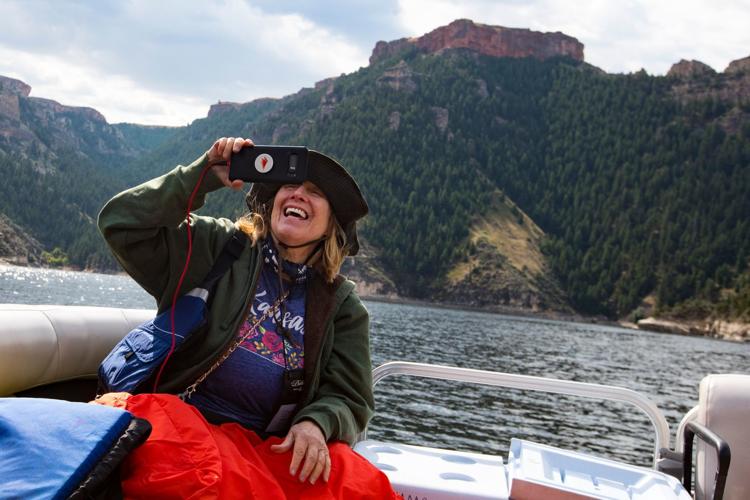 Kurtis Minster, a social media marketing specialist for the Montana Department of Commerce, has been posting landscape photos he takes of the places where he travels (long before it part of was his day job). His Instagram account has nearly 24,000 followers and is stocked with breathtaking views.
"I rarely make money doing it, but I like capturing the beauty of different places that I travel to," Minster said. "That's what I prefer my account to be about. I haven't monetized it. I don't run a blog. I feel like it's pretty authentic."
Minster lives in Helena, where he joined the marketing team for the State of Montana in January after graduating from Montana State University, and he feels his photos were in part why he was hired.
"My sole job is promoting Montana, and providing those first steps of inspiration for people," Minster said. He manages all the state's social media platforms and is focused on inspirational and experiential content for two key demographics: 1) the college educated traveler who may have a little extra money to travel; and 2) the established family that may be interested in a larger trip through Montana.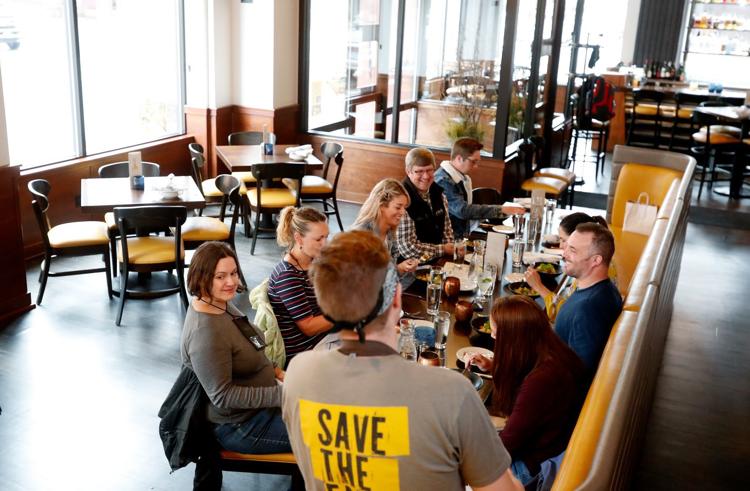 Minster, whose parents grew up in Montana, said they passed down a preconceived notion of what industrial and historic towns such as Butte and Billings were like. He's only visited Billings a few times.
"Coming back six years later, I was blown away by the redevelopment of downtown. It's changing so much — for the better."
Attracting tourism
The impact of TBEX on Billings and Montana may never be fully quantifiable, but the buzz will ripple online for a while.
Alex Tyson, executive director of Visit Billings, estimated attracting and hosting TBEX cost upward of $200,000, offset by $140,000 in sponsorships from statewide partners including Visit Southeast Montana, West Yellowstone, Glacier Country Tourism, Montana State Parks, and others.  
"This is a very expensive piece of business for us," said Tyson. Billings won out the bid against other Montana cities in part because it had the facilities to host a conference of this size.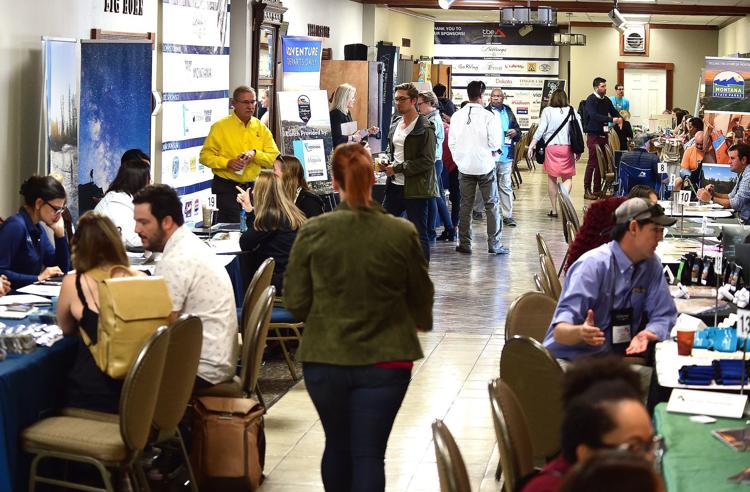 Founded a decade ago by Kim Mance in Chicago, TBEX began as a way to bring travel bloggers together to talk shop. Rich Calvert bought the conference three years later. 
"We're a community of storytellers, so this is an interesting place for them to come to," Calvert said. Montana has been on his list of places to visit for years, and he found Billings to have the amenities and infrastructure to host a conference of this size.  
"Even if we wanted to go to Missoula or Whitefish or someplace that might be more famous, we couldn't. Logistically, this is where we fit, and there's other stuff to do around here."
Staff of Visit Billings have spent more than a year preparing for the conference, including coordinating 38 pre-conference tours, all beginning at "Montana's Trailhead," language that positions Billings as the first stop on a tourist's list.
"No one is going to Billings for a 10-day vacation," Grant said. "They are going to all these other things. It all works together to help sell the package."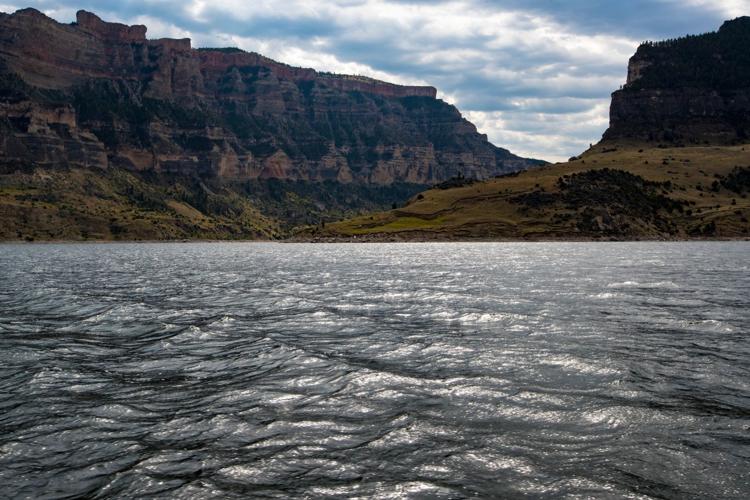 Blogger Paula Schuck, from London, Ontario, has attended TBEX five times and trickles out posts across several months. She said the conference brings an influx of people who are interested in culture, arts, and travel, "and they all sort of fan out afterward, so there's a lovely impact after of travel bloggers and writers exploring outlying areas."
On her blog www.thriftymommastips.com, she has a mix of healthy living and travel content sustained by ad revenue, and she writes for other freelance websites. "It helps pay my mortgage and fuel more travel," Schuck said.
After attending TBEX in 2017, she posted "23 Things to do in Huntsville, Alabama."
"I didn't think it was going to go super-hot for me, but it's still one of my top performers," she said.
Hashtags, keywords, SEO, tracking pixels on content … these are things that Schuck thinks about every time she writes. "You have to. That's how the industry has changed in the past five years."
Schuck has shifted her focus from more laborious writing and artistic impressions of the destination to more time spent on the back-end of her content.
"Now I spend hours researching the keywords that are going to get me the traffic that is going to perform for the travel partner or the destination, and you're sometimes going back in and tweaking it, so it's a lot more technical than it used to be."
Tourism $$
The World Travel and Tourism Council estimates travel contributed nearly $9 trillion across the globe in 2018, which is more than 10% of the world's GDP, while also directly accounting for 123 million jobs worldwide.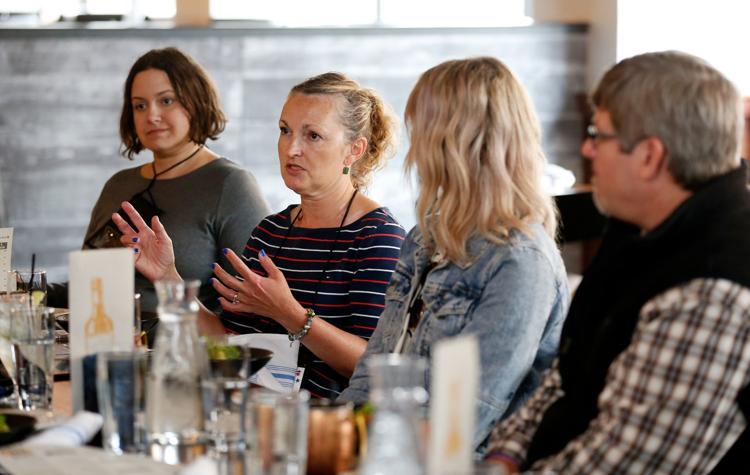 Blogs are one way travel writers make a living, and social media sites like the visually-rich Instagram are changing travel content as well. The company says there are a billion accounts active worldwide, and a user study found that 60% of people on the app say they've discovered new products on Instagram.
What was once an industry dominated by print stories in magazines and newspaper travel sections is increasingly headed online. The U.S. edition of National Geographic's Traveler magazine will fold in 2020, part of what the company describes a strategy to re-imagine the travel media business and "strengthen some content platforms and move others to different formats."
"There were 300 newspaper travel editors back in the day," Grant, the travel writer, lamented. "It was a whole different world."
Spud Hilton, who worked as a travel journalist for the San Francisco Chronicle for two decades, said the value of TBEX is within the industry. 
"A lot of these people are learning how to do their job more efficiently, how to make more money doing it, and therefore being able to do it longer," said Hilton, who teaches writing courses during the conference. He hosts the podcast "Inappropriate Traveler," producing irreverent content about traveling. 
"There's way too many travel podcasts out there that are too … how I should say … appropriate," said Hilton, who's observed the travel writing market become flooded with travel bloggers in the past decade. "It was one of those places where tens of thousands of people jumped into it, figured out within a year or two that they couldn't make a dime doing it, and got the hell back out of it."
Hilton sees TBEX as a place where those who stuck it out come to hopefully improve their game, which can pay off. According to a survey conducted by TripAdvisor, a traveler visits more than 30 websites before booking. And at some point, someone needed to create that content.
Tourism is also incredibly lucrative for the host, observed Grant. "You come in, pay taxes on hotels, car rentals … you could never get away taxing others what you could tax tourists."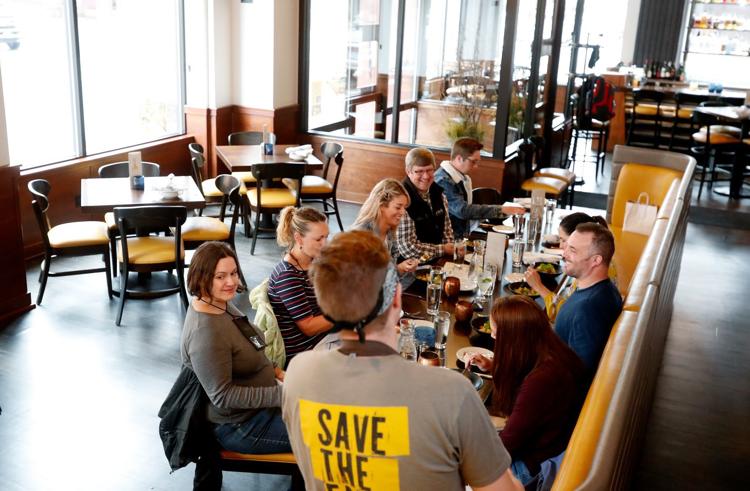 Grant recalls the 1990s, when Colorado became the only state without a tourism office because voters declined to fund it. "We lost hundreds of millions of dollars until we were able to reinstate the state tourism office."
The tax dollars returned in 2000, and it was nearly eight years before the number of trips and tourism dollars rebounded, according to data from the Colorado Tourism Office.
"The beauty of tourism is it reduces the bill of residents but adds to the amenities," Grant said, pointing to the burgeoning arts, entertainment, food, and beverage scene in Denver. "Here you have Rolling Stones one night, Billy Joel the next. You can't have that level of entertainment unless you're pulling people from large distances. As great as Red Rocks is, all the rest of us can't go out there every night and support it."
Calvert, TBEX's CEO, estimates the average stay of a conference attendee at 10 days, and that visitor could spend on average $200 a day, based on estimates from Visit Billings. He thinks people will stay even longer, though they'll be likely traveling on to other destinations, especially given attendees have come from 30 different countries to visit Montana. 
"This is one of those bucket list destinations. There are people who will be here for a month."
In 2018, when 500 attendees of TBEX visited Ostrva, in the Czech Republic, the tourism department estimated a direct impact of $650,000 from attendees, but the aftershocks were most lucrative, said Jiri Duzar of CzechTourism. Those travel blogs were worth an estimated $6.5 million in advertising, and the hashtag #tbexostrava2018 reached 2.1 million people.
"If we did the calculation now, the value could be even larger," Duzar said of the study conducted six months after the conference.  
Logistically, Montana is one of the states that can seem hard to access, Calvert said. "There are countries that have the same problem, like Australia or New Zealand. It's hard to get people there the first time." Calvert feels TBEX gives these folks a push. "These people who travel all over the world have never been to Montana before, so we knew that would be interesting to them."