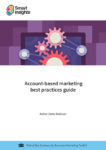 7 key ways to find new international customers using Account-Based Marketing (ABM)
Exporting is nothing new, but overseas markets continue to present opportunities for companies to grow
Advances in technology, internet communications and travel, mean we understand cultures and countries better than ever; making trading outside of your domestic market one of the most accessible strategic options available to businesses today.
Let's face it: twenty-first century business opportunities are global. If you have a domestic market, you could have markets everywhere. After all, it's much easier (and less costly) to sell your existing specialism to new audiences, rather than creating new products and services.
Yet, finding the right customers in new markets, and selecting the right key accounts in which to invest resources, can be tricky if you don't have a strategy and a plan to engage them. You can't 'wing it' when it comes to international marketing – or any form of marketing for that matter! You need to identify the optimal strategies to win, protect and grow your business in new markets, and one way to do this, is to develop an Account Based Marketing (ABM) program.
What is Account Based Marketing (ABM)?
ABM can be considered as one of the most important changes in sales and marketing that has emerged in recent years. But the truth is, ABM is nothing new. It's putting the STP marketing framework into practice:'Segmentation – Targeting – Positioning'.
Put simply, instead of casting a wide net and aiming to appeal to as many companies as possible in a specific market, ABM enables B2B marketers to concentrate resources and tactics on a defined set (Segmentation) of target accounts (Targeting), with personalized marketing campaigns and messaging (Positioning), to appeal to the target customers' business needs/challenges.
More than the latest buzzword
It's often compared to, or suggested as an evolution of Key Account Management (KAM). As we see the lines between sales and marketing continue to blur, thanks in large part to digitisation; Account Based Marketing evolves many traditional KAM practices into a more structured approach to maximizing revenue potential and lifetime value from major customers.
With this in mind, it should be seen as a radically different organizational process. ABM is more useful for business-to-business organizations, to help them manage their relationships with strategically-important, high value customers.
A recent study by ITSMA (the Information Technology Services Marketing Association), revealed that:
ABM delivers higher ROI than other forms of B2B marketing – 87% of B2B marketers agreed;

74% of B2B marketers reported better customer relationships following their ABM program implementation;

Leading to 171% increased customer retention and average annual contract value
Not surprisingly, given these statistics, smart marketers and forward-thinking sales teams are keen to implement ABM.
Yet many ABM programs can fail due to a lack of clear strategy and lack of internal collaboration. In other cases, companies may find that they have to make big changes to the alignment of the sales and marketing teams, who are in conflict with one another due to a lack of shared goals.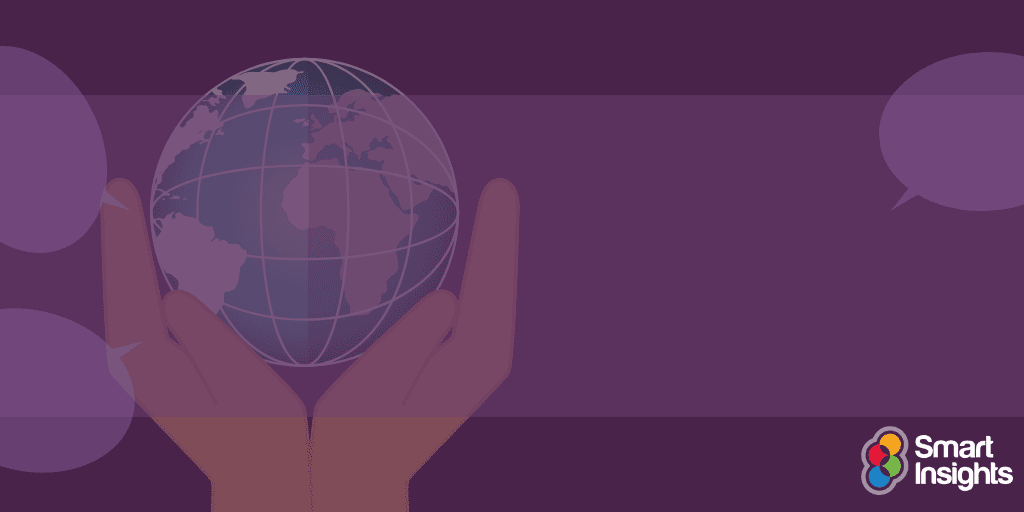 So how can you find new international markets using Account Based Marketing (ABM)?
The good news is, that many of these failures are unnecessary. ABM is a major change; but the chances of success can be dramatically increased by following the steps described below.
Step One: Recognize that ABM represents an organizational change, not a sales technique or 'marketing fad'
Companies which have implemented ABM most successfully have been those who thought of it as a change in the way they did business, not as something that is confined to the Sales and/or Marketing department. ABM must be seen a commitment to work differently with certain priority customers; and, to fulfill this promise, other departments have to understand and support ABM.
One obvious way is to get high level buy-in from the off; with sponsors from the leadership team, preferably the C-suite. To do so, you need to identify the ABM benefits that will resonate most with the key decision makers in your organisation, by developing a solid business case that can demonstrate things such as:
Bottom line impact – financial benefits, cost savings (Cost Benefit Analysis)

Increased efficacy of sales and marketing: faster sales process, shorter sales cycles

Improved customer acquisition

Improved customer lifecycle value
Step Two: Build and Train the ABM Team – Who should be involved?
Once your organization has accepted that it's embarking on a major change, with buy-in from your key stakeholders; the next step is to identify a team/steering group who will champion the ABM program and drive the implementation. Naturally, this would be made up of people from Sales, Marketing, Customer Service, Technical and Operations – this team needs to be represented by each department who has a part to play in the customer journey – not just the sales team.
Step Three: Research, Analyse. (And then analyze some more)
Use existing customers in existing markets as case studies to establish best practice principles to use as a benchmark for international expansion. Identify further selling opportunities and analyse true potential.
Step Four: Identify your target accounts
"If you're in B2B, you're selling to businesses. Generating five thousand leads doesn't matter much if those leads aren't within the businesses you want to sell to" (Source: Hubspot)
In B2C, brands have thousands of individual customers, but in B2B, this number is much smaller. In the tens, rather than the thousands. Furthermore, when we talk about 'accounts' or 'customers' in B2B, we're talking the company as a whole.
And within each company, are multiple stakeholders that can influence the company's buying decision. This is what we call the 'buying center' or 'decision-making unit' (DMU), and this can be made up of a cross section of people ('personas') – from Purchasing, through to Marketing, Operations and Finance. Each group will have a defined set of needs, challenges and drivers which need to be met in order for that all-important contract to be signed!
So, use the insights gathered from your research (step 3) to identify a small group of target accounts. The size of this group is dependent on your own company size and internal resources, not to mention the budget available for implementing the ABM program.
But what makes a key account?
A common definition of a 'key account' uses the Pareto principle, or '80/20' rule, in that 80 percent of your business come from 20 percent of your customers – these are your 'key accounts'.
Some questions you'll need to consider when defining your ideal customer profile includes:
What are the criteria and characteristics that these companies have in common?

Can we use these criteria to identify new prospects and find more accounts like these to continue growing our business?

Can we identify and develop who the 'Decision-Making Units' (DMUs – or sometimes referred to as 'Buying Centers') are within each account?
Remember: when segmenting your target market, look at characteristics that can be grouped together, such as a core problem/business need/challenge. This way, when identifying the target accounts, you can maximize the return on your investment by grouping target accounts based on similar needs/challenges / interests, whilst still developing personalized offers, messaging and campaigns.
It's important to ensure your sales and marketing team is tightly aligned on the identification of target accounts. The marketing team can't define target accounts without precise input and feedback from the sales team on the accounts they interact with the most; and the sales team can't define target accounts in isolation, as this would keep marketing in the dark and therefore its output ineffective. One reason that ABM is so effective is that it demonstrates marketing's ability to think in terms of revenue generation – and challenge the myth that marketing is the 'colouring in' department!
Step Five: Set the right Objectives
Short-term thinking won't cut it when it comes to ABM. The right objectives should centre around the lifetime value of your target account, not top-line revenues. This is because ABM is about focusing on bigger accounts – hence bigger deals. Some of these deals could be big enough that there would be real damage to your business, if the customer relationship went south.
Step Six: Build the strategic plan
'If you fail to plan, you plan to fail' as the adage goes. Now it's time to put your ideas and goals into practice. You're now ready to design and develop a clear strategy, and align internal resources to plan, collaborate and implement the ABM program.
What you need to consider in your ABM strategy:
What type of relationship do you desire with your target accounts?

How can you position your company, to differentiate your proposition from your competition and protect long-term business?

What are the strategically-linked benefits you can provide to your accounts?

Identify sources of customer value-based solutions, such as case studies and positive customer feedback

Develop an ideal customer profile, and identify the DMUs. Develop personas for the key decision makers and influencers.
Step Seven: Benchmark and build
Your ABM program should not be static over time. Instead, you should keep it refreshed. One way is by moving new key accounts into the program (and occasionally moving former key accounts out if they no longer match up). Another way is by actively seeking best practice, both within and outside your company, by keeping an eye on companies doing ABM well.
Companies doing ABM well
James Heal is a UK-based manufacturer of materials testing instrumentation. With a value proposition centred heavily around quality, innovation and customer-focus, managing these relationships directly with key strategic accounts is a must, according to its commercial director Andrew Hemingway.
The company continually reviews its relationship with customers, reflecting changes in what is important to them; and has an internal product development committee that actively searches for best practice and customer-driven innovation.
"We're still in the relatively early stages of formally implementing Account Based Marketing," says Andrew. "Even though the company has had various 'key account' based initiatives in the past to manage relationships with strategically important customers, such initiatives were largely centred around the sales team; and a key early challenge with implementation was to change the mindset of the Senior Management Team and different departments across the company".
Hemingway says that account based sales and marketing is "revolutionising the way we do business, moving away from traditional sales KPIs and adopting a longer-term, more strategic view of working with key accounts that encapsulates the entire organisation to some degree rather than just the sales department."
One example of how James Heal adopted a solid ABM approach beyond the sales team was to support the local office of a major global retailer in Dhaka, Bangladesh with an issue they were experiencing with their supply chain. The retailer was assimilating test data from multiple suppliers and comparing with their in-house data but was seeing variation and inconsistency.
This started to create high levels of frustration across the entire supply chain, as well as causing suppliers to incur high costs when they had to outsource their testing to third party companies because of the poor data quality they were delivering to the retailer.
"Our new ABM approach has changed the company's thinking, recognizing the value of the retailer as a long-term strategic partner and leveraging the partnership for a stronger and more sustainable business benefit."
Despite recent successes, the distribution model developed by James Heal has also proven to not always support effective ABM. With 95% of sales outside the UK via a global network of over 60 sales channel partners (SCPs), the ABM objectives of James Heal and its SCPs have not always been aligned.
"Our channel partners are focused on sales performance, day-to-day support, and achieving shorter-term goals in their markets; with the scope of their relationships with key strategic accounts very much at a local level," explains Andrew.

"They're interested in short-term sales opportunities within the retailer's supply chain; but not outside of their market. Working at a more in-depth level on longer term initiatives is not a priority to them because it's less financially rewarding to them. Implementing ABM therefore became a high business priority to fill this gap and leverage these relationships to their full potential."
This carries high importance in the area of finding new international markets, particularly when James Heal has diversified beyond its core Textiles business into new materials testing markets such as Rubber. One example of how ABM has been effectively used in this regard is with Volkswagen. "It is the engagement with key accounts such as VW that ensures our products are relevant and deliver sustainable business benefit to both our customer and for James Heal. The relationship with VW not only strengthened our credibility as a development partner for VW worldwide, and resulted in significant sales globally; but it also allowed us to really understand what issues VW, and the tyre industry as a whole, were facing – and deliver something that has taken abrasion testing of rubber to a new level."
Going forward, ABM will play an increasingly important role at James Heal, emphasizes Andrew: "We're restructuring the commercial organization and implementing a dedicated training programme to improve effectiveness. Buy-in from the Senior Management Team has been quickly realised, and the successes that we deliver will further reinforce this. The key will now be to ensure that we select the right key accounts to ensure that, as a small company, we do not overextend ourselves – and instead focus first on the most strategically-important accounts and service them to a high standard before expanding our ABM programme."
Final thoughts
ABM can have a profound effect your organization's performance. But to get there requires a different way of working, thinking and doing. These seven steps should help you make the transition to ABM successfully, and help you to identify new international markets in which to focus. I can't promise it will be easy – in fact, I know it won't – but I do know it will be worth it.