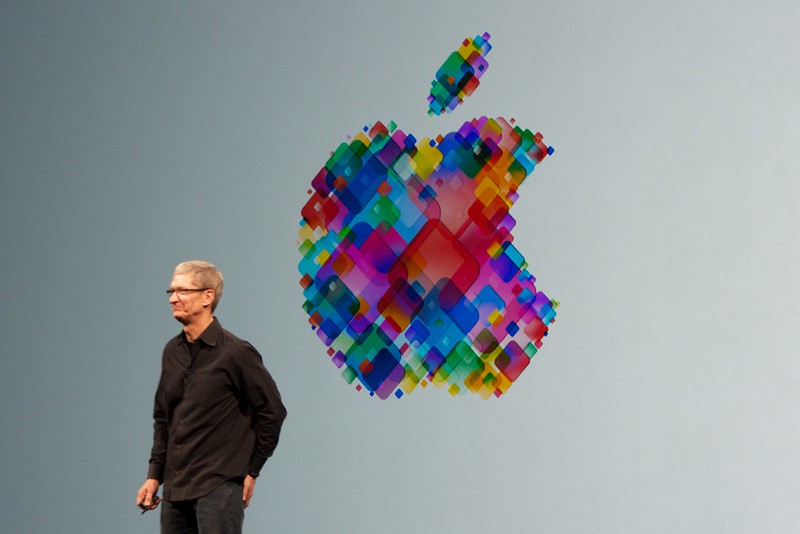 Apple Inc. took down a Hong Kong protest app late yesterday after pressure from China, only to prompt a torrent of criticism today from some quarters.
On Wednesday, China state media criticized Apple for allowing the app in the App Store, calling the technology "poisonous." The app in question, HKmap.live, allowed users to locate Hong Kong police as well as protesters.
Earlier this month, Apple actually rejected the app from the store, but just a few days ago allowed it in – much to the chagrin of the Chinese government. Following the melee, Apple took it down and provided a reason.
"We have learned that an app, HKmap.live, has been used in ways that endanger law enforcement and residents in Hong Kong," said Apple in a statement. "Many concerned customers in Hong Kong have contacted us about this app and we immediately began investigating it."
The company added that after talking to the Hong Kong Cybersecurity and Technology Crime Bureau, it found the app was being used to ambush police and "threaten public safety, and criminals have used it to victimize residents in areas where they know there is no law enforcement." That goes against Apple's guidelines.
The makers of HKmap.live don't think that's true. "There is 0 evidence to support CSTCB's accusation that HKmap App has been used to target and ambush police, threaten public safety, and criminals have used it to victimize residents in areas where they know there is no law enforcement," the app makers tweeted.
"HKmap App never solicit, promote, or encourage criminal activity," the company went on. "HKmap App consolidates information from user and public sources, e.g. live news stream, Facebook and Telegram. Most of the contents are user-generated, and we allow users to down vote for moderator review. Moderator will delete contents that 'solicit,' promote, or encourage criminal activity."
Meanwhile, Apple Chief Executive Tim Cook (pictured) defended his company's actions in an email to employees. He stated that while giving locations of police was benign in itself he discovered that it was being used to "target individual officers for violence and to victimize individuals and property where no police are present." That, he said, clearly violates Apple safety policies.
"National and international debates will outlive us all, and, while important, they do not govern the facts," said Cook. "In this case, we thoroughly reviewed them, and we believe this decision best protects our users."
No surprisingly, Apple and Cook have garnered criticism for the latest move, with U.S. lawmakers blasting the company for siding with an "authoritarian regime" and allowing oppression over freedom of expression. A number of politicians have come out and said Apple, like many other U.S. firms, has just bowed down to the enemy of democratic values.
Even Apple fans joined in the criticism. John Gruber of the blog Daring Fireball, a longtime Apple supporter, noted that the app didn't target individual police, only groups of them, and then with a lag.
"I can't recall an Apple memo or statement that crumbles so quickly under scrutiny," he wrote today. "For a company that usually measures umpteen times before cutting anything, it's both sad and startling."
---
Since you're here …
… We'd like to tell you about our mission and how you can help us fulfill it. SiliconANGLE Media Inc.'s business model is based on the intrinsic value of the content, not advertising. Unlike many online publications, we don't have a paywall or run banner advertising, because we want to keep our journalism open, without influence or the need to chase traffic.The journalism, reporting and commentary on SiliconANGLE — along with live, unscripted video from our Silicon Valley studio and globe-trotting video teams at theCUBE — take a lot of hard work, time and money. Keeping the quality high requires the support of sponsors who are aligned with our vision of ad-free journalism content.
If you like the reporting, video interviews and other ad-free content here, please take a moment to check out a sample of the video content supported by our sponsors, tweet your support, and keep coming back to SiliconANGLE.
Join To Our Newsletter
You are welcome