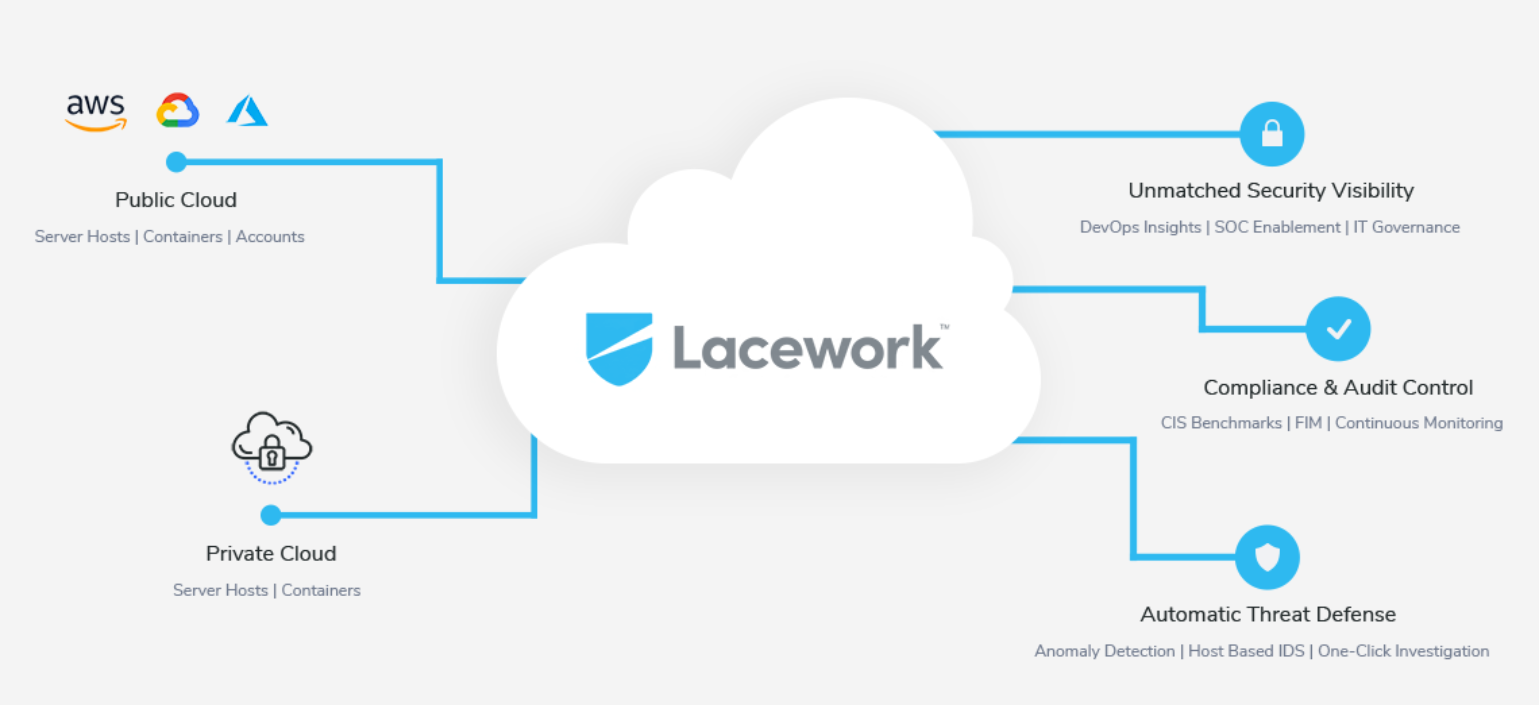 Cyberecurity startup Lacework Inc. is looking to grow its business faster after securing $42 million in funding from Sutter Hill Ventures and Liberty Ventures and hiring cloud security veteran Andy Byron as its new president and chief revenue officer.
The Series C round brings Lacework's total amount raised to date to $74.7 million.
Lacework focuses on cloud infrastructure and software container security. It sells a software-as-a-service platform that works by sifting through the operational data generated by applications in cloud environments for signs of security issues.
It scans data on everything from customers' applications to the virtual machines, networks and storage repositories that support them. Then, it compares pertinent details against security best practices defined in advance by users. Lacework can thus detect configuration oversights that may potentially pose a risk, such as whether a data repository is accessible without a password.
Lacework also checks each new modification that's made to cloud environments to ensure they stay compliant with best practices as they change over time. Any potential security gaps identified by its algorithms are displayed in a graphical dashboard that also provides advice on how to close them.
Lacework said it's hiring Byron, who previously served as CRO at Cybereason Inc., a $100 million endpoint security company, to lead its sales and marketing teams. He's being tasked with adding new customers and growing its business, the company said. The bulk of the $42 million funds will be used in support of this, with one of the Lacework's aims being to "educate security, compliance, and DevOps teams that want a way to embed security continuously through build-time to run-time operations."
Lacework will also use some of the funds to develop new capabilities and features for its security platform.
"We are building a first-class sales and marketing team to bring our message of cloud and container security, from DevOps to runtime, to buyers who are hungry for a complete platform solution," Byron said.
Image: Lacework
---
Since you're here …
… We'd like to tell you about our mission and how you can help us fulfill it. SiliconANGLE Media Inc.'s business model is based on the intrinsic value of the content, not advertising. Unlike many online publications, we don't have a paywall or run banner advertising, because we want to keep our journalism open, without influence or the need to chase traffic.The journalism, reporting and commentary on SiliconANGLE — along with live, unscripted video from our Silicon Valley studio and globe-trotting video teams at theCUBE — take a lot of hard work, time and money. Keeping the quality high requires the support of sponsors who are aligned with our vision of ad-free journalism content.
If you like the reporting, video interviews and other ad-free content here, please take a moment to check out a sample of the video content supported by our sponsors, tweet your support, and keep coming back to SiliconANGLE.
Join To Our Newsletter
You are welcome