Your
company's brand is one of your business' top assets. A strong brand involves
consistency in customer experience and perception. It'll help build
recognition, awareness, and boost sales. According to research, 59% of
customers purchase new products from familiar brands.
But it's
difficult to compete with huge brands, which have a loyal customer base and
unlimited marketing funds. A powerful brand building process will help you
differentiate your company in the market. Brand building involves more than
your company's logo, name, and design. You must maintain a consistent voice
across a variety of channels such as online content, customer and sales
services, online advertising and your website.
So,
here's a brief on how to build an unstoppable brand to increase sales and brand
awareness.
Branding in a Nutshell
Branding
is a long-term process, which involves building and applying a specific set of
features to your company. It helps prospects connect your company to the
products or services you offer. Branding provides an identity for your
business. Your brand makes your company memorable and supports your advertising
and marketing efforts. And successful brand management will keep your brand
alive in your prospects' minds.
Connect with Your Target Audience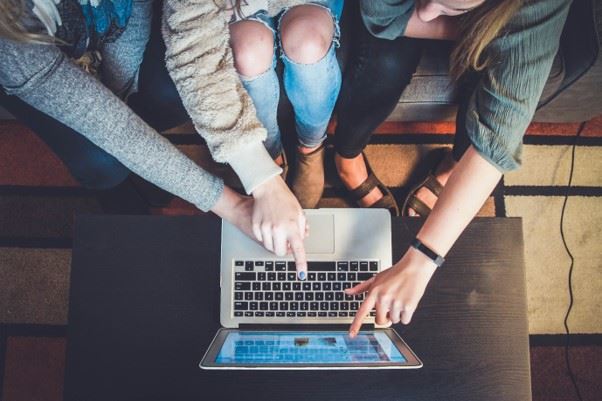 Branding improves your company's brand awareness rates, recognition, consumer trust, and sales. Reach your target audience and make sure that your brand resolves their pains. Through target market research, you'll identify your prospects and resonate with their needs. Your buyer persona must be at the centrepoint of your brand.
Brand Onboarding Solutions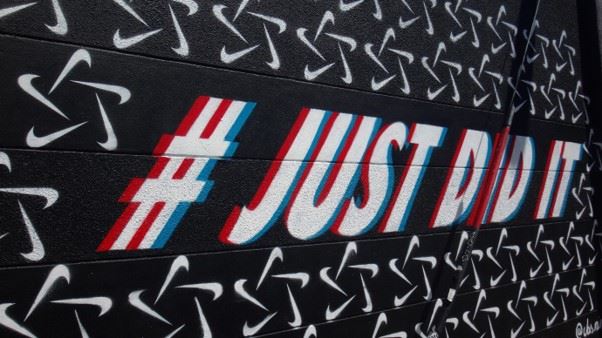 Create a branded term and use it to define your company's employees and consumers. Connect it to your brand's core. Promote the branded term as exclusive membership to your tribe. Build a brand onboarding celebration and acknowledgment process. Get prospects and consumers excited about their membership. For example, you can send your new clients a welcome package with branded apparel and accessories.
Define the Mission Statement
Your
company's mission statement reflects your organization's purpose and passion.
Before you create a brand for your target audience, you must know why you've
created the business. It's how each element of your brand will be able to
convey your company's vision and mission. The mission statement is the
foundation of your brand. It defines why your company exists.
Offline and Online Interaction
Communicating
with your clients through email and social media is easy. But digital
communications don't spark oxytocin, which is a powerful brand-building
element. Oxytocin helps our brain create memories and emotions. Offline
interactions trigger the production of oxytocin. For example, you can call your
customers to thank them for their loyalty to your brand. Or you can organize an
event and personally interact with your brand's consumers.
Make the Brand Work for You
Your
brand will work if you integrate it across all sections of your business. Make
sure you use predefined assets such as your company's logo, typography, and
colours across your business' website. Include your brand's voice throughout
the online copy, product descriptions, and calls-to-action. On social media,
all images, cover photos, and captions must reflect your company's brand. It's
how customers will recognize your brand. If you manufacture physical products,
your packaging must include branded assets such as design, logo, and colours.
A Brand Strategy
Your
brand strategy comprises a plan with detailed long-term goals. As your
company's brand grows, you'll achieve the goals you've set. The brand strategy
comprises your mission statement, flexibility, emotion, brand awareness rates,
and employee engagement. Because brand-building is a process, you must develop
best practices, which will help your brand evolve.
Conclusion
Your company's brand reflects its identity and how
customers acknowledge your organization's products and services. Branding is a
continuous process, which grows your brand and keeps it alive. It's how you
differentiate your business from other market players.
Identify and connect with your target audience. Define your company's mission statement. You must detail why your business exists and what's its purpose. Interact with your customers both online and offline. Reward your loyal consumers with thank-you packages.
You'll improve brand awareness, loyalty rates, and sales. Maintain consistency across the variety of advertising and marketing channels you use. And create a clear and focused brand strategy, to help maintain your brand at the top position.
Author Bio
Conor O'Flynn, Commercial Director of O'Flynn Medical who are one of Ireland's biggest healthcare equipment providers. They provide healthcare advice and services to both the commercial and private sector.
Related
Join To Our Newsletter
You are welcome