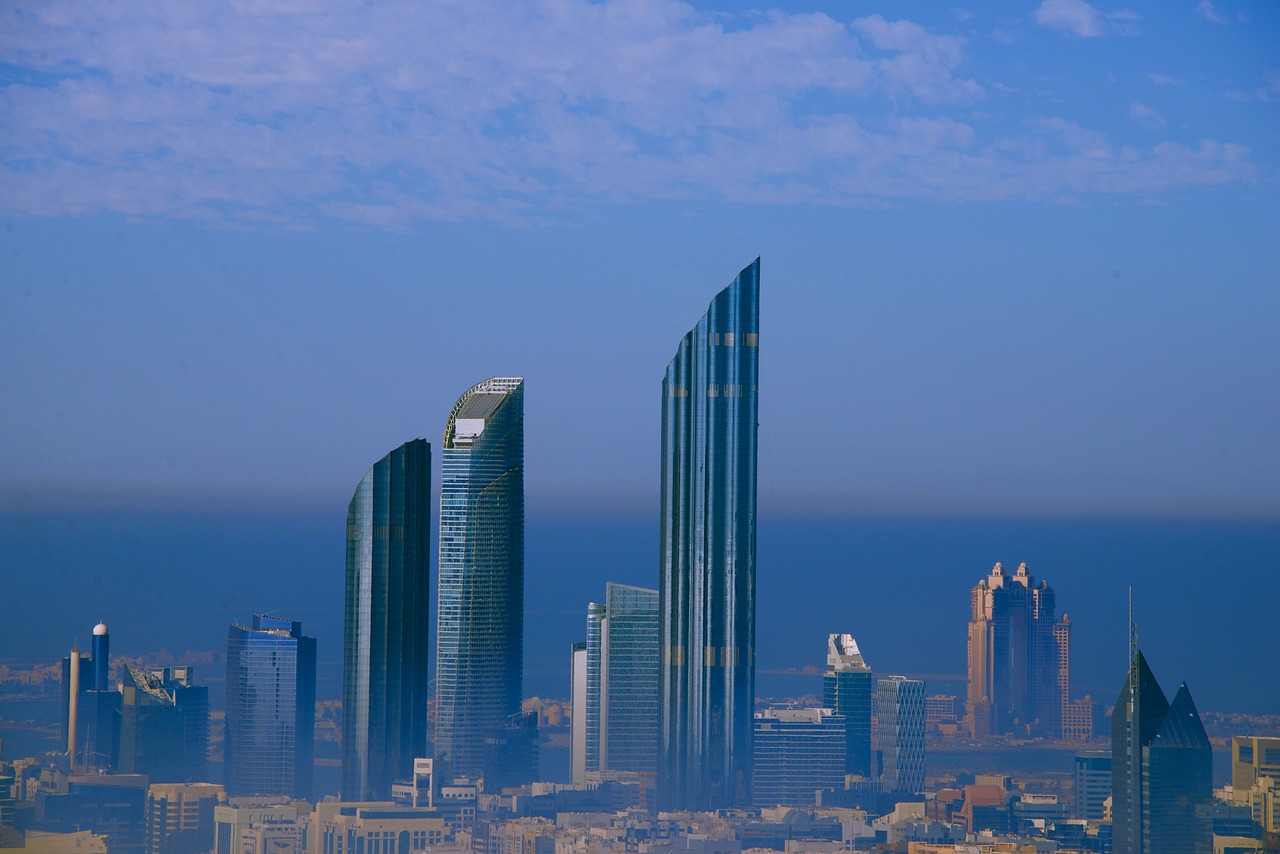 The Department of Urban Planning and Municipalities of the United Arab Emirates announced today a partnership with Tech Mahindra Ltd. to build a distributed ledger blockchain technology solution to track land registry records.
Tech Mahindra, an information technology firm headquartered in India, will build the blockchain registry for Abu Dahabi's land development strategy.
By using a blockchain, the UAE expects to enhance customer experience by increasing transparency and traceability of records, the security of those records and trust in archival authority. Using blockchain technology, Tech Mahindra also claims that it will greatly reduce the processing time related to land registry related transactions.
"The government and private sectors in Abu Dhabi are working together to achieve the digital transformation agenda led by the government. We believe in proactively embracing new age technologies and delivering better citizen experiences to the residents of Abu Dhabi," Ahmad Abdolsamad AlHammadi, chief information officer of Abu Dhabi Municipality, said to Trade Arabia.
All land registry related documents issued by municipalities will now also be stored and tracked in a blockchain. Blockchains operate by securing transactions as they occur by distributing a ledger between separate parties, each of which store their own separate copy of the database, and every transaction (in this case records) added is also secured by cryptographic keys to help ensure the privacy of records but also prevent tampering after the fact.
Additionally, a technology known as SmartHub will use the blockchain to provide services such as Tenancy Contract Verification and buying resale property. 
Governments across the world have been exploring blockchain technology for securing records, including land registry information. For example, the Ukraine government partnered with Bitfury Group Ltd., Propy Inc. built a solution for Vermont city and Blocksquare Inc. launched its own blockchain marketplace for real estate investments.
Not all blockchains dealing with land registry and real estate have gone well, however, with the earliest example from Factom Inc., a blockchain data service company, with the government of Honduras, which stalled in 2015.
"The implementation of next gen technologies like blockchain and SmartHub digital services will help serving a wider segment of citizens enhancing customer happiness, quality of life and accessibility of our services," said AlHammadi. "This is the beginning of many more services that we plan to roll out during the course of the year."
Once the services roll out, land owners, registrars and real estate brokers in Abu Dahabi will gain access to the SmartHub application and its underlying blockchain in order to facilitate the registry, purchase and exchange of land.
 Image: Pixabay
---
Since you're here …
… We'd like to tell you about our mission and how you can help us fulfill it. SiliconANGLE Media Inc.'s business model is based on the intrinsic value of the content, not advertising. Unlike many online publications, we don't have a paywall or run banner advertising, because we want to keep our journalism open, without influence or the need to chase traffic.The journalism, reporting and commentary on SiliconANGLE — along with live, unscripted video from our Silicon Valley studio and globe-trotting video teams at theCUBE — take a lot of hard work, time and money. Keeping the quality high requires the support of sponsors who are aligned with our vision of ad-free journalism content.
If you like the reporting, video interviews and other ad-free content here, please take a moment to check out a sample of the video content supported by our sponsors, tweet your support, and keep coming back to SiliconANGLE.