Personalization technology is accessible, affordable, and easy to implement. It should be considered a "must have" – not a "would like to have"- in 2018
Amazon has always been the brand that ecommerce marketers look up to. It offers consumers a shopping experience that many brands feel is beyond their reach. But is it?
In this blog post, we're on a mission to bust the myth that personalized customer experiences can only be achieved by Amazon, Booking.com, and other ecommerce giants.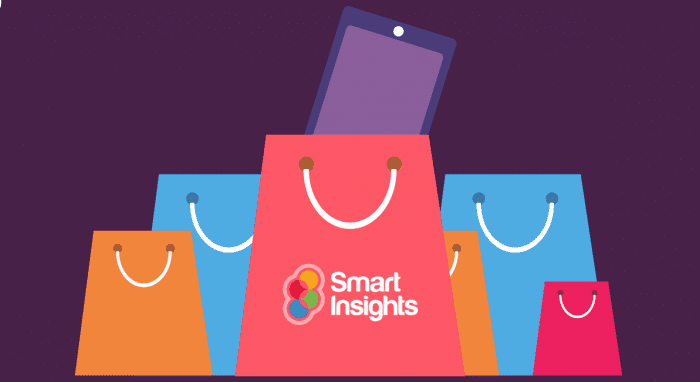 Personalization is accessible
Many assume that Amazon is built on proprietary technology that others brands can't get access to. We're here to tell you this isn't the case.
Technology that uses behavioural targeting and personalization to build better customer experiences is actually very accessible:
First of all, it isn't as expensive as you might assume. Depending on which provider you go with, investing in the right technology won't put much of a dent in your budget.
Secondly, it's super easy to implement. Good solutions integrate with every major eCommerce platform, no matter what level of customisation.
You won't need an army of data scientists to get started. Normally, it's just a case of adding a script to your website and you're good to go.
Personalization doesn't have to be complicated
Weaving personalization into your marketing strategy is not as complicated as it might sound.
There's an assumption that personalization requires large-scale changes to your website and thousands of complex rules to deliver even the most basic levels of personalization.
It's actually rather simple to get started and even simpler to manage.
The best technology is powered by machine learning, which does the hard work for you. It learns from customer behaviour and uses your own data to deliver personalized experiences in real-time.
It might sound like over promising but personalization can take care of itself once it's in place. There are 5 different personalization techniques you should be using in ecommerce.
Personalization can almost always be powered by data you already have. For example:
Using customer details to personalize emails with dynamic relevant content
Sending an email to remind people about products they were looking at, or had placed in their basket, before they abandoned your site
Recommending people products they might like, based on what they've looked at or bought previously as they browse your website
Personalizing your homepage or calls to action onsite with customer details.
Brands are sitting on a goldmine of data that would completely transform their customer experience.
Consumers expect personalization
Another misconception we're keen to address is that creating personalized customer experiences is something to aim for in the future.
It isn't. Personalization is something that really should be in place now.
Because, even if your direct competitors don't yet have it, many other brands do.
Personalization and customer-centricity is not an industry-specific trend. It's a cross-industry consumer expectation. And one which really rubs people up the wrong way if you don't meet.
A whopping 75% of customers feel frustrated when a website is not personalized according to Loyalty 360.
What's more, Internet Retailer found that 80% of consumers enjoy it when emails they receive from retailers recommend products to them based on previous purchases.
Personalization influences buying behaviour and brand affinity
Not only do consumers expect personalized customer experiences—their purchase decisions and brand preferences are influenced by them.
A study by Infosys revealed 59% of consumers say that personalization significantly influenced what they purchased.
Personalization also affects which brands people prefer. Research by PWC found 12% of online shoppers chose their favourite retailer because of personalized offers.
Personalization increases revenue
Offering a personalized customer experience can increase conversion rates. Econsultancy found that 93% of companies see an uplift in conversion rates from personalization.
As you'd expect, with increased conversions, comes more sales. Fresh Relevance states that a personalized homepage can increase sales by 7%.
The future of personalization just keeps getting brighter. Gartner predicts that by 2020, businesses will see a 15% increase in profits from personalization technology that recognizes customer intent.
Customer experience is a mindset
As we've established, it isn't access to technology that sets Amazon's customer experience apart from that of its competitors. Personalization technology is affordable and easy to implement, and there are simple strategies that all brands can use it to power.
So, what it is that differentiates Amazon? Arguably, it's about a customer-centric mindset.
Amazon puts the customer at the heart of everything it does. Offering a personalized customer experience is its core philosophy. This underpins every strategy.
Amazon isn't afraid to test and learn—or fail forwards. And every time there is an advance in technology, teams at Amazon learn how to apply it.
So, the technology bit is easy to sort. But cultivating a culture that supports outstanding customer experience can take a bit more soul-searching.
We hope this blog post has equipped you with the information you need to say "personalization is possible"—and evolve the mindset within your team.
Find out how Pure360's ecommerce solution can help you put personalization into practice.