NOW WITH MORE! This post about the types of content viewers love was updated for 2017 to reflect new information and more examples!
70% of marketers say that video is responsible for more conversions than any other type of content.
Video continues its onward march as the bannerman of the content revolution, yet it's fairly safe to say that most start-ups and scale-ups have yet to take full advantage of video marketing for their brand.
When it comes to content marketing, video comes in at just number seven on the list of type of content used, despite its efficacy.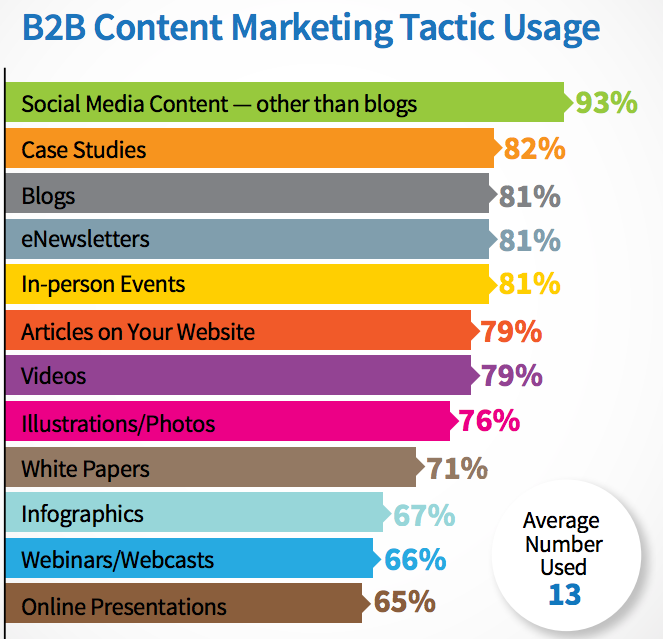 Source: CMI
A big hurdle to video production is, of course, upfront cost. But an even bigger hurdle is lack of creativity. Many marketers wouldn't know how to diversify their video offering even if you gave them the money to do so.
Blog posts and articles just seem a whole lot safer and easier to manage. It's easy to write about a different topic each week, and much more daunting to produce a different video each week.
But if YouTube celebrities can do it, so can you!
So here are 12 useful types of video content that your viewers will enjoy (when your viewers are enjoying themselves, you'll have already separated yourself from the competition):
1) Vlog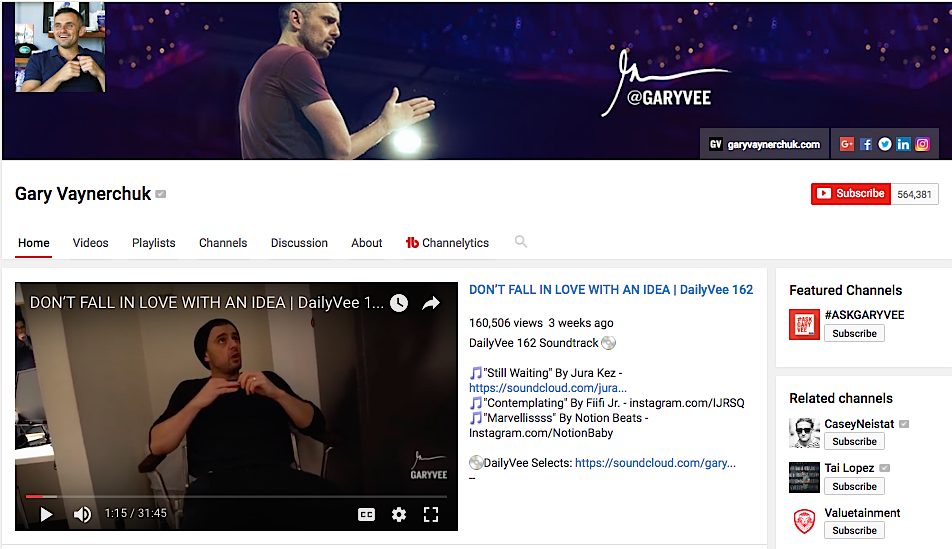 Source: DailyVee
Vlogs, or video blogs, are just what the doctor ordered. There are too many blog posts in the world, and vlogs are the cure. They're cheap to produce, personality-driven, and quite possibly the best bang for your buck in terms of sheer engagement value.
Yet so few companies have vlogs, opting instead to spend the big bucks on product demos and polished business intro videos for landing pages.
Learn More: How to Use Scarcity on Your Landing Page to Skyrocket Conversions
While this certainly isn't the wrong way to go about it, it bears repeating that vlogs are cheap. You can shoot a 5-minute vlog in front of your webcam with a one-page outline and come off as a real human being instead of a "brand ambassador."
Total cost? One cup of coffee.
Slowly, more and more businesses have started to embrace vlogging. One of the most popular vlogs in the marketing world is DailyVee by Gary Vaynerchuk. In DailyVee episodes, Gary documents what he does every day at work, and shares it with his audience. YouTube celebrities have been vlogging for years, and are experts at producing engaging content about engaging topics.
instead of trying to come up with brand new content to create for your business, you could document your journey through a vlog. For example, GrooveHQ documented their journey to building a $100k / month software company.
Even though they did it through blogging, the same idea still applies — you can share your company's journey through the medium where you feel most comfortable. Vlogging is a great medium do share a daily journey because of how intimate it is and how easy it is to build a relationship with your audience.
Check out the most-subscribed channels and start brainstorming.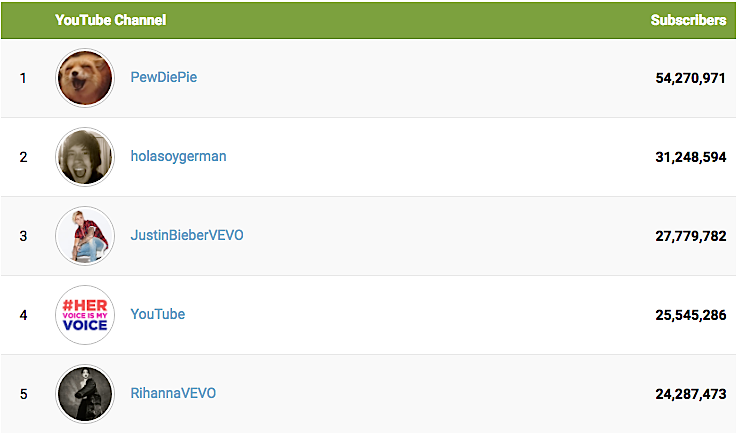 Source: Statsheep
2) Culture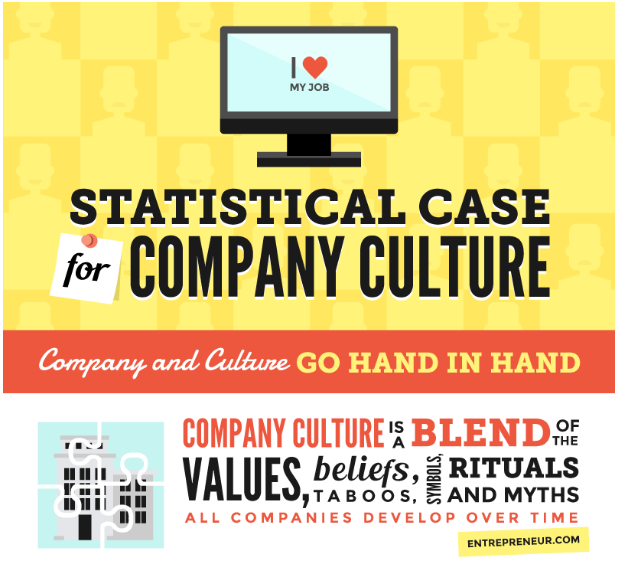 When Robert Iger convinced Steve Jobs to sell Pixar to Disney, Jobs was adamant that Iger maintain the culture of the company, which he believed played a huge part in Pixar's runaway success.
The culture behind a brand is the secret sauce that whets employee appetites and perks up bored, disenchanted consumers. But even if you don't have a whimsical, fairytale culture like Google or Pixar, you still have a company culture that you can share with viewers. Good content marketing makes your brand more human and more alive. And there's no better medium for tapping human engagement than video.
"Culture videos" can include slice-of-life employee interviews, game days in the office, pranks, birthday parties, and everything in between.
The goal is to show that your brand isn't just clockwork, but a human fabric with a lot of personality. These types of videos also go hand in hand with HR, and can be used to attract the best and brightest job candidates.
These days, with all the noise out there, companies are struggling to stand out from the pack.
The truth is, it's hard to create unique, powerful content that "cuts through the noise" through research alone. At some level, you're just regurgitating material that's already out there.
The only way to truly stand out and be unique is by differentiating yourself through your personality, not through tactics and techniques.
And the easiest way to showcase your company's personality is by showing a "behind the scenes" look at what goes on in your office, and what your company culture looks like.
3) Interview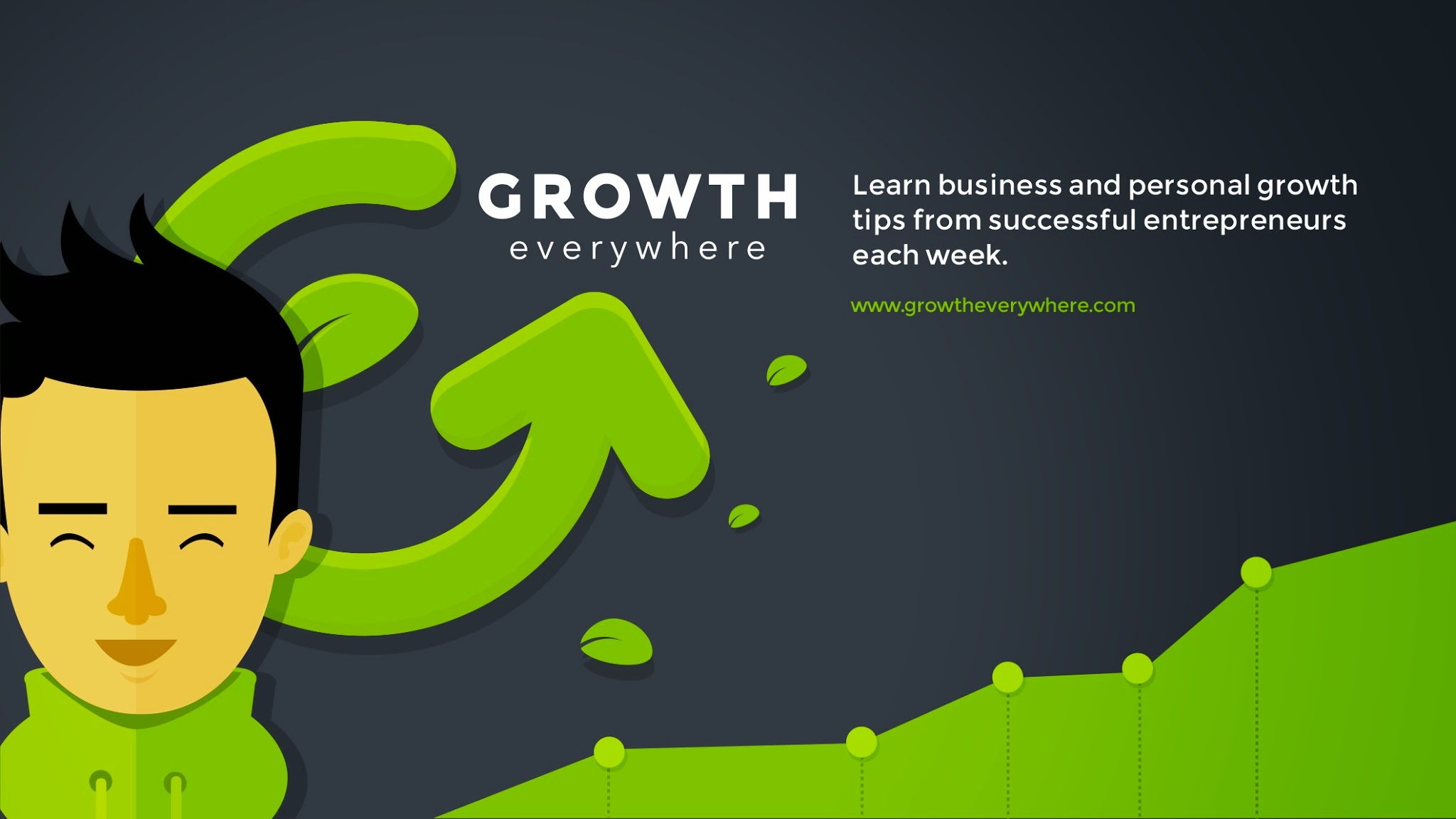 What better way is there to be a thought leader than by interviewing other thought leaders? I, Eric Siu, interview entrepreneurs and marketers on my weekly podcast called Growth Everywhere for a reason – interviews are the perfect way to inject some authority into your bevy of engaging, funny, and humorous offerings – and video interviews are even better. They also help build relationships with potential referral partners, which certainly doesn't hurt.
A good interview should follow a set of guidelines like a vlog, but feel unscripted. As an interviewer, your job is to make your subject do the talking, not the other way around. A well-done interview video is like a Get Out of Jail Free card for your content calendar, and at the very least is a surefire way to spark some discussion on LinkedIn.
Interviews can be an easy way to produce content rapidly. By inviting guests onto an interview series, you can leverage their knowledge to create your content for you.
On top of that, you'll get positive brand association by inviting well known guests on your show. You could build more credibility with your own audience by associating yourself with other experts with positive reputations.
Another benefit of leveraging interviews to create your content is that interview guests may share the interview with their audience. This could help you build your number of email subscribers, backlinks, and overall brand in the industry.
4) Webinar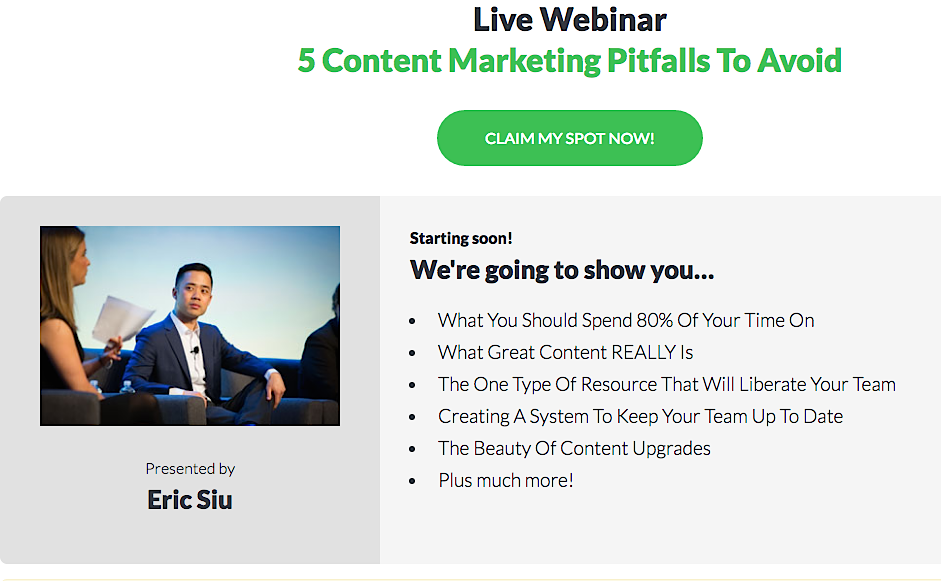 Google+ is still relevant in 2017, despite what you might hear many people say. According to the data, the average sales order from a visitor referred from Google+ is $40. Around 212 million profiles on Google+ are active – and even though that's a small percentage considering the number of users on the platform, it's still large enough to remain relevant.
One of the reasons Google+ is becoming so popular is because of its Google Hangouts functionality, which allows multiple people to see each other in real time all at the same time (bye-bye, Skype). It's a fantastic, user-friendly way to host webinars, one of the most valuable video offerings you can give your viewers. Think of webinars as free live events that offer helpful, valuable insights to attendees.
Learn More: How Nathan Latka Drove $4.5M+ in Sales Via Webinars with His '10x Partner Rule' [podcast]
Webinars are high-value, low-cost endeavors that require no scripts or actors, just a Rolodex and some Google Calendar invites. You can host Q&A sessions with clients, product demos with participating customers, or even roundtable interviews with thought leaders in the industry.
Companies that feel comfortable shooting vlogs should definitely think about setting aside a few hours to host webinars on a weekly or monthly basis. There's literally nothing to lose, but a whole lot to gain. Check out this 6-minute podcast called How to Run Automated Webinars.
Webinars can also be a great piece of content to promote through paid traffic. For example, you could have a Facebook ad campaign that drives people to a webinar, and then drive them down the rest of your funnel.
It could be a persuasive gateway to your content, after which you could drive leads to a consultation call, or sell them another product in an email series.
5) Event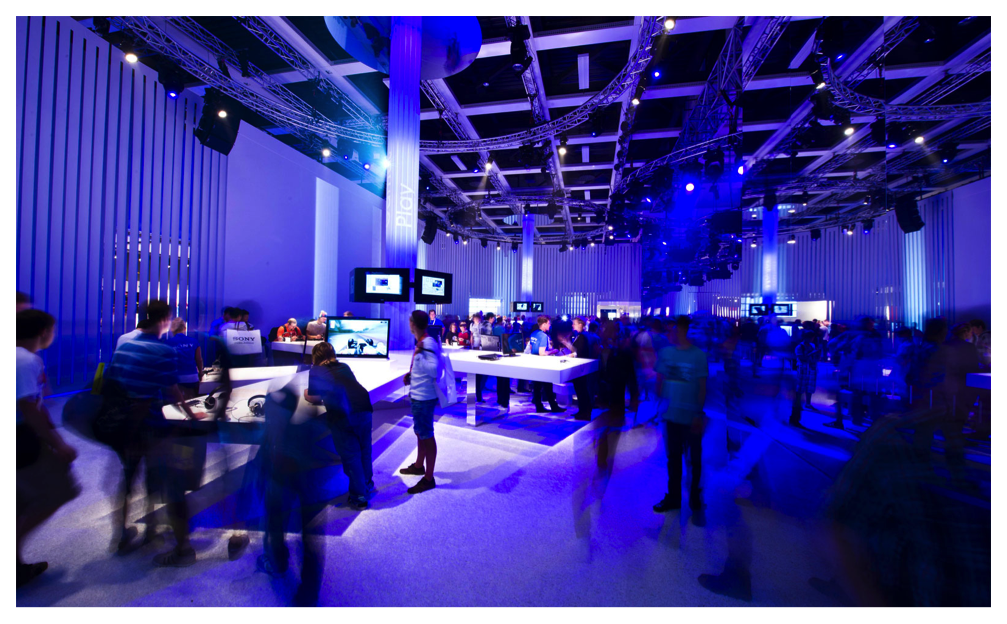 One step up from a webinar is an event video, which covers the proceedings of a corporate event, usually B2C, in a polished and highly shareable fashion.
Traditionally, event videos cost a lot more than other video types (usually because it takes an entire crew and multiple cameras to do them justice), but with the popularity of 15-second Instagrams and 6-second Vines, many companies are starting to capture snippets of their events in montage form.
Event videos bring the party to viewers who couldn't make it and extend the reach of any single event exponentially. Think of the Macy's Day Parade in NYC. How many of us actually went to that parade, ever? Now compare that to how many of us know about it, and have seen it year after year, because it was covered on television.
A great event video increases a brand's online presence in a way that the live event itself is not able to by reaching the right verticals. There are even production houses that specialize in shooting pre-event promotional videos, like Event Commercials: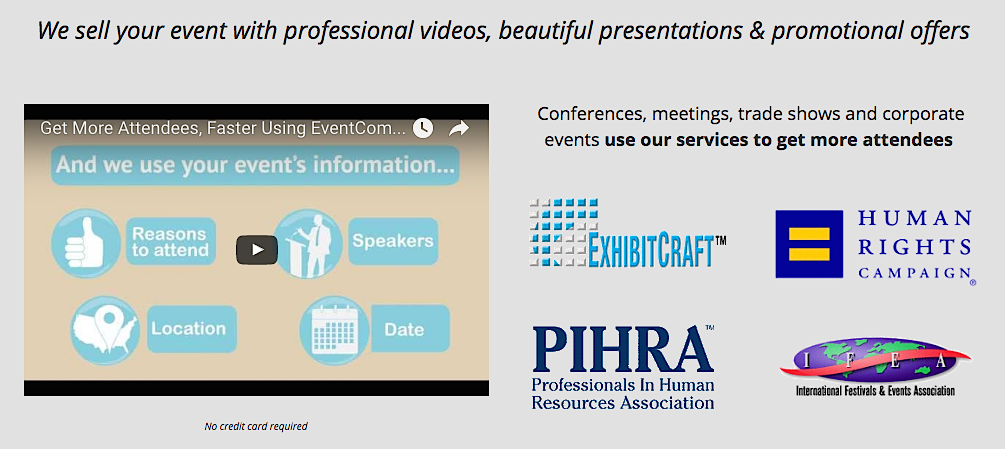 6) Presentation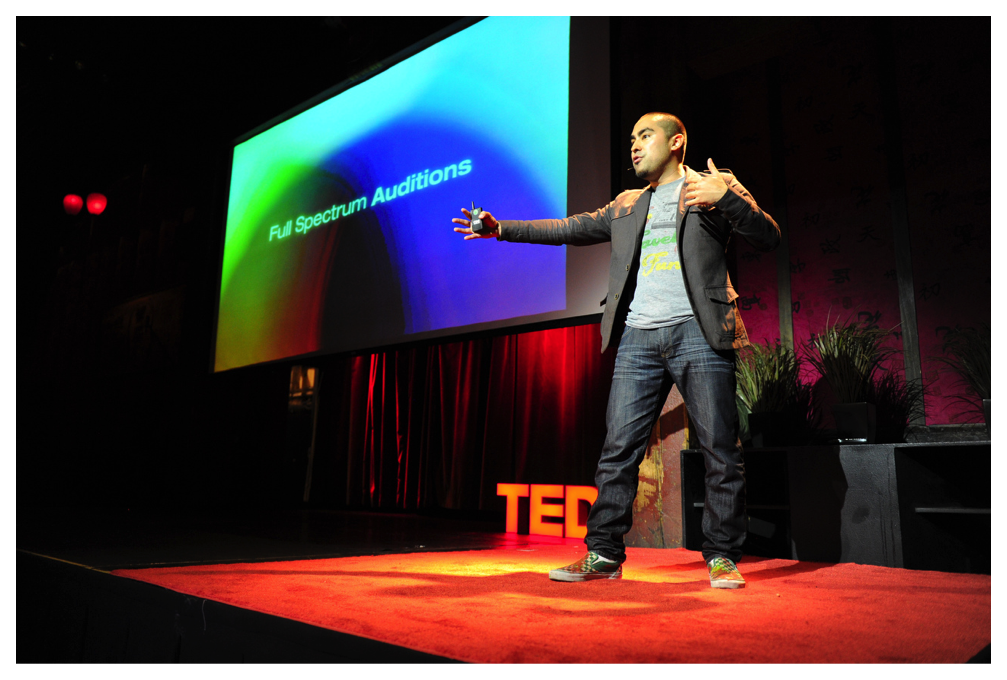 Source: TED
TED Talks have become extremely popular, but the popularity of these "short, powerful talks" is sort of hard to pin down. Are they hugely popular because of the quality of speakers and the chosen topics? Or is it because TED is a global platform with global reach? (My money's on the latter.)
A presentation takes the excitement of an event and combines it with the usefulness of a webinar to create a compelling and shareable narrative. When you really think about it, most TED speakers are just men and women looking to increase their brand presence.
If they can do it, why not you? One way brands can use the mojo of presentations to their advantage is by giving targeted presentations at company events or small-scale networking events.
7) Tutorial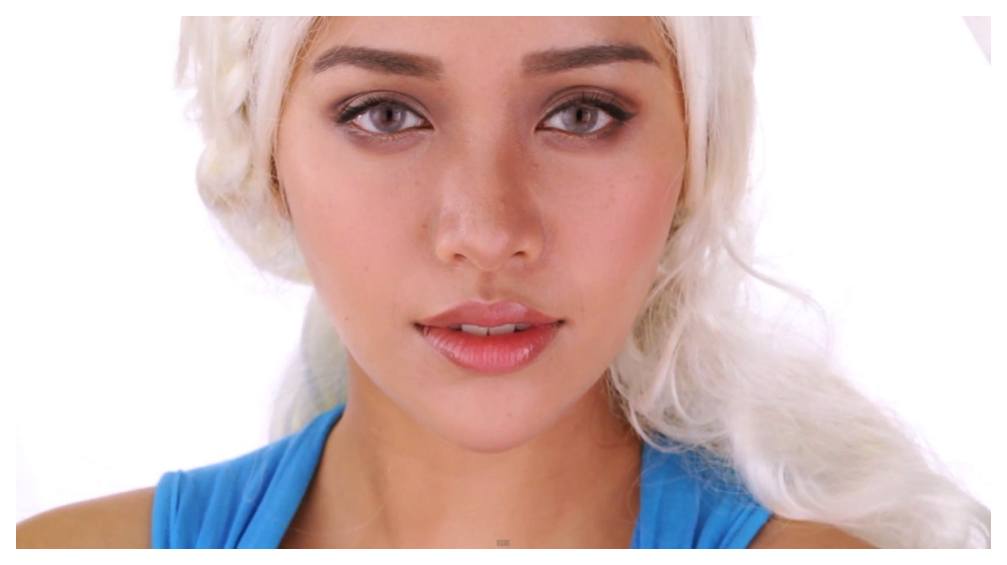 Michelle Phan (above) amassed a following of millions with her makeup tutorials, which eventually led to her own angel-funded makeup line.
Michelle's success story is simple: viewers value actionable insights.
By offering free tutorials, Michelle was able to eventually build her own business on reputation alone.
Most brands could stand to use some coaching from tutorial producers like Michelle when it comes to their own content offering. Helpful content has to be more than just promotional tie-ins and soft selling because consumers are always smart enough to know when they're being sold – and they never like it!
A tech company could focus on producing more helpful product tutorials, for example, while a health and wellness brand might put out training videos that offer workout tips.
Think of one way you could offer an actionable resource relevant to your target vertical, and you've got yourself a tutorial video (maybe even a series?).
8) Product Review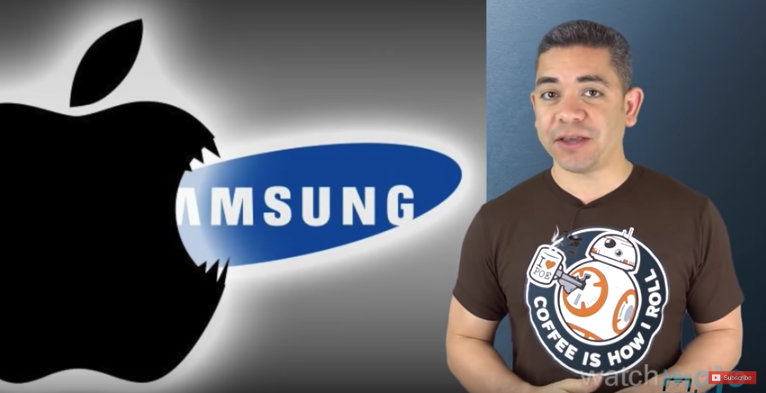 Another helpful type of video content is the product review, which has been popularized by tech sites and blogs the world over.
If you have an audience that trusts you, you're actually doing them a favor by reviewing products that they might find useful. They can just rely on your recommendation instead of having to figure things out for themselves.
Here's an example of a Birchbox product review video that was uploaded by an YouTube influencer:
How could product reviews possibly benefit an SaaS model, a B2B model, or a vertical business with only one product on sale?
Well, product reviews don't have to be reviews of competitor products (in fact, they shouldn't be), but they can be reviews of products not in your line that may still be useful to your customers.
Just think about how happy you are when someone refers you a good product, and now start thinking about how you can make your customers feel the same way. As Customer Experience Insight duly notes, being helpful is better than being affordable.
9) Testimonial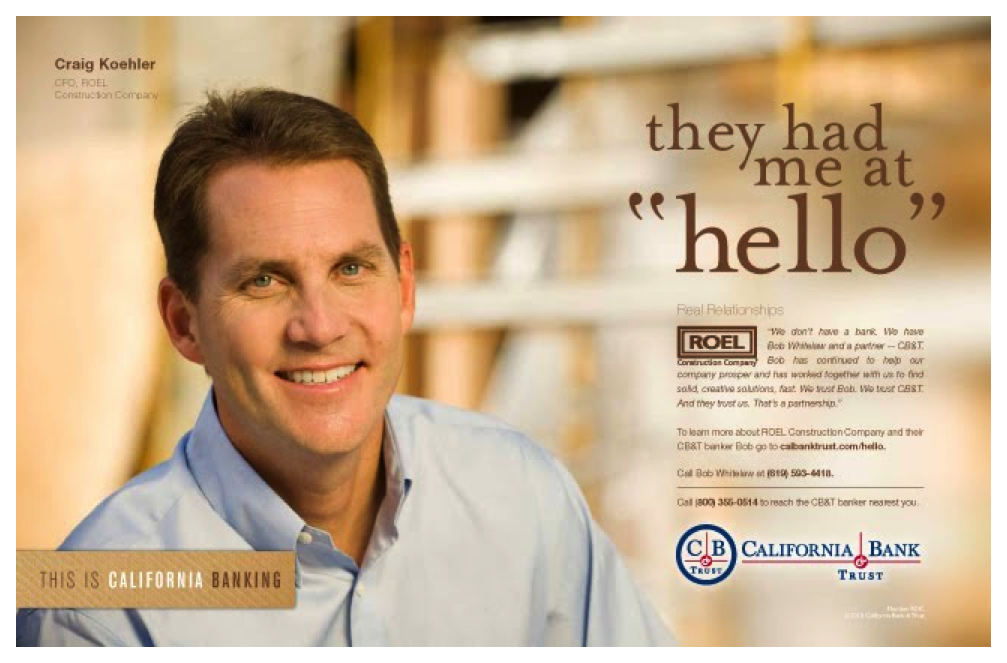 If you've been doing your job with content so far (i.e., being helpful), then you should be amassing a sizeable number of quotable testimonials you can use on your website. Figuring out how to get those customer testimonials on camera can be a bit tricky, which is why Fiverr has a category just for video testimonial actors.
Our advice? Don't use Fiverr. You don't want it to seem like your testimonial videos are populated entirely by actors. Testimonials are a type of product review (almost more of a "company review"), so they need to look absolutely genuine.
If you're a B2C company, try throwing an event to attract existing customers whom you can record live for a fun testimonial. Or create a contest for customer review videos that you couldn't possibly have written yourself. If you're an SaaS company, offer existing clients a one-time monthly discount for an in-person video testimonial.
Here are a few questions you can ask to your customers to gather powerful, persuasive testimonials:
What was your main concern about buying our product?

No matter how "ready" your customers are to buy, there will always be hesitations that they have. They might be concerned about the price, whether your product will deliver results as promised or whether another product is a better fit for their specific situation.

What results did you get after buying the product?

Immediately following the prior question, asking satisfied customers to talk about their specific problem

and solution

can help persuade potential customers. Through this question, your potential customers get to hear what results they can expect to get.
What specific feature did you like most? 

By asking your successful customers to highlight the feature that they liked most, you'll get a "richer" success story than if you asked them to explain in general terms what they liked or didn't like. The more specific you can get with your questions, the more specific the answers you'll get.
What are 2-3 other "unexpected" benefits you got as a result of our product? 

With this question, you'll get a better understanding of the unadvertised benefits your customers are getting from your product. From the point of view of potential customers, these can be seen as "bonuses" and can help tip them over the fence.
What would you say to potential customers out there who might be on the fence? 

The best way to persuade

potential

customers to buy is by asking your

current

customers to convince them. By hearing their answers to this question, you're more likely to tip over potential customers who are on the fence.
10) Animation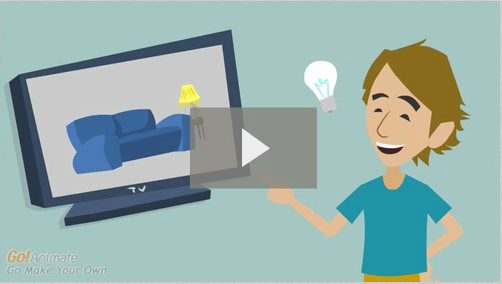 Technically, animation is more a style of video than a type of video, but what a powerful style it is! Animated videos have the power to leave viewers in a feel-good frame of mind (and will also save a hefty chunk of your marketing budget compared to live-action).
Animated videos are perfect for companies that have complex products and services that can be difficult to explain, which is why the most popular types of animated video are landing page explainer videos.
Whiteboard animations are an extremely affordable and popular type of explainer video that's currently trending. Check out this example by Elevations Credit Union:
Learn More: How to Craft a High Converting Explainer Video
Since animated videos are best used to explain complexities, they're perfectly suited for product tutorials and business presentations. If you need to explain exactly what your business does or how your product can make a business more efficient, like Socialcast, there's an animated video for that, too. There are also several DIY applications that can help marketers affordably create their own simple animated presentations and explainers.
11) Behind-the-Scenes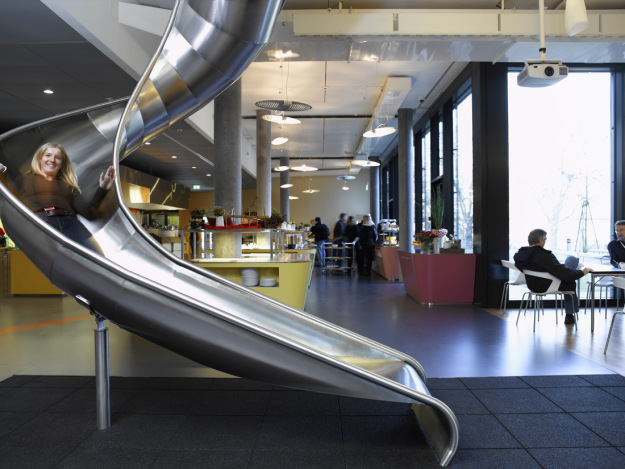 People love businesses that seem like they're "human" and less "money-making corporation."
This is the reason why we love it so much when companies reply to our e-mails, respond to our tweets, and engage with us one-on-one. It puts a personality behind the brand and it makes us feel closer to them.
Video is one of the best mediums to do this, since it's the most personal of all content types. Viewers can see your face, how you're dressed, your body language, your tone of voice, sense your personality, and more.
The New York Times used Snapchat to build a closer relationship with their audience by doing a behind-the-scenes, Q&A video. They asked a former critic from NYT to take questions from an audience via Snapchat and answer through their official account.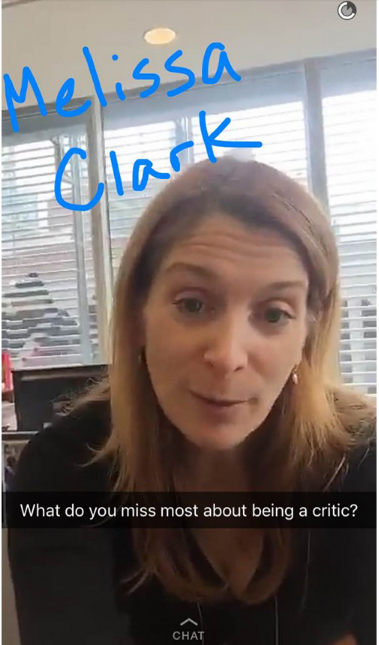 HubSpot uploaded a video on YouTube many years ago showing what goes on behind the scenes at their office.
Some businesses think that they have to have a professional recording studio before they can start sharing videos with their audience. But the truth is, you actually have an advantage if you produce informal videos because you seem more relatable to your audience. Platforms like Snapchat and Instagram make this really easy, since they force you to record videos through your phone.
12) Live Streaming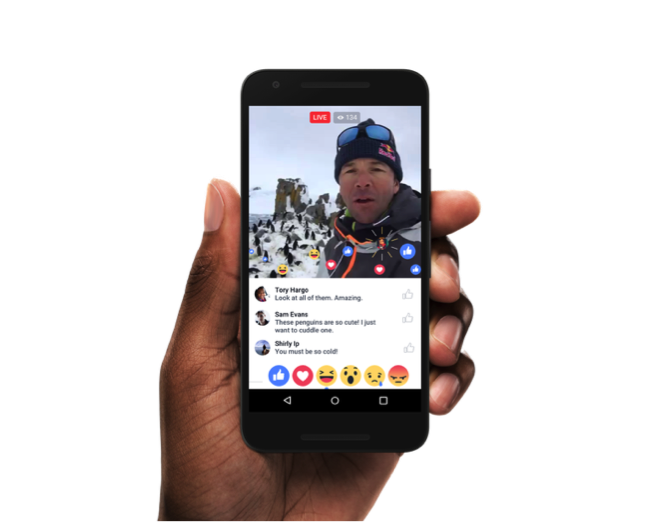 Source: Skyword
Live-stream videos are becoming more and more popular. Through channels like Facebook Live and Periscope, businesses are able to broadcast live to their audience whenever they want.
Related Content: From 0 to Live: How to Run an Effective Periscope Marketing Campaign
There are many reasons why live videos hook people – the same reasons why people love to hear "breaking news" on TV, and why we keep checking our Facebook feeds to see what our friends posted recently.
FOMO. Fear Of Missing Out.
Live videos are suspenseful because we don't know what's going to happen next and we often get the feeling that we're missing something if we don't tune in. This is why Facebook is betting so heavily on Facebook Live – they know that live streams get 10x more engagement than regular videos get.
Live videos also satisfy our deep need for instant gratification. We're able to interact with a community in real time, and potentially get noticed by the broadcaster. Live streams can make us feel like we're at an actual, live event.
This is why they work so well for businesses – you can use them to broadcast a new product launch, do a live Q&A, share a "behind the scenes" video, and much more.
For example, Jason Carr, a former anchor for FOX 2 in Detroit, used Facebook Live to engage his audience as he was on his way to start a new job at a different news station. He promised his audience that he'd come on Facebook Live during his final newscast, built suspense for where he was headed, and finally revealed that he was actually at Local 4 News.  
So…What's the Point?
The point is, you should be vlogging, hosting webinars and filming events. Not shooting helpful tutorials and interview videos in 2017 is a content marketing crime. And not taking advantage of the affordability of animation is just plain silly.
There are plenty of useful types of video content that viewers love, so try several of these options to see what works best for your brand:
Vlog

Culture

Interview

Webinar

Event

Presentation

Tutorial

Product Review

Testimonial

Animation

Behind the Scenes

Live Streaming
But remember, at the end of the day, these different types of video content won't do you much good if you aren't approaching content marketing from the right place. Great content engages by having an intrinsic value of its own apart from any product or service so create video content that will really wow your viewers!
Join To Our Newsletter
You are welcome