Live stream video is a cost-effective and efficient way to build your brand awareness and reach potential customers. This form of media is commonly used on Facebook and other social media platforms to help companies and individuals connect with consumers. Today, there are billions of people worldwide using social media every day and, according to Marketing Sherpa, 95 percent of social media users between the ages of 18 and 34 follow at least one brand on these accounts. Live streaming, especially when done on a consistent basis, can increase loyalty from your current customers and help you reach out to many more people.
Creating a live video experience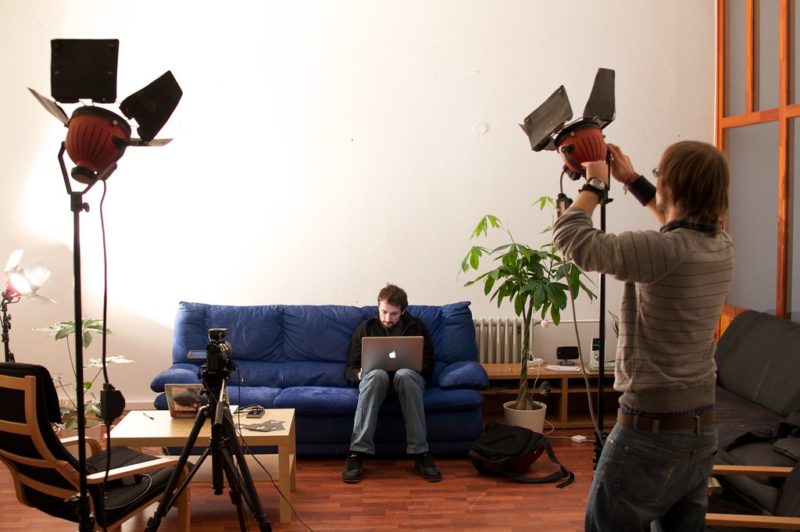 Live videos should be engaging and fun. They can be used to teach and instruct like in the fitness industry, provide customer service, or give an inside perspective of your company. Although it is important to have a rough script, much of the draw to live video is the casual atmosphere. Talking directly to your audience, answering questions and acknowledging comments all help to keep your audience engaged. Facebook has stated that users comment up to ten times more often on a live video than they do on pre-recorded, uploaded videos.
Launching new products
As you build a following on social media, you can use live streams to introduce new products or services. You might find it helpful to have two live video launches – a VIP preview for your current customers and a second one for the general public.
Expand your customer service
Customer service videos can be done several different ways. A customer service representative might be available via live video during certain hours to answer questions or explain how products work. You can also compile frequently asked questions and create a schedule for someone to address each one.
Providing tutorials
Are your products complicated or difficult to use? Tutorials on how to use products might be helpful to your customers. You can also offer tutorials showing how your products offer solutions to your customer's problems.
Offering an inside look at your company
Providing an inside look at how your company works, for example, the manufacturing process or how a product gets from you to the customer, can build trust. As your customer learns more about you and your company, they feel part of the process and connect emotionally with your brand.
Creating brand awareness
Sometimes marketing isn't about selling products, but is instead about building awareness. Live streaming can simply let people know you exist. This type of marketing works best with consistency and live streaming on social media sites is perfect for that. It offers quick and repeated contact with your customers and potential customers, reminding them you are there in a fun and engaging manner.
Remember to keep your audience engaged. Talk directly to them, ask for questions, acknowledge comments and once you have connected emotionally with your audience, ask them to share or like the video. Many current social media networks, like Facebook or YouTube, will promote your videos to even more viewers based on the level of engagement shown.  
Join To Our Newsletter
You are welcome