Digital detox strategies are being employed by individuals to step away from the screen and focus on improving their mental and real-life social wellbeing
The social landscape is currently in flux. Platforms are seeing immense shifts in the way people engage with their services. For example, while Facebook sees rapid decreases in users, Instagram is experiencing a seemingly unstoppable upward trend.
Volatility in the social media market is nothing new. You only have to look at past case studies such as the demise of platforms like MySpace and Bebo to see how constantly changing user needs and expectations are sculpting the digital environment.
This constant change means that — as in past years — 2019 promises to bring massive alterations to the world of social media. While different platforms may see users shrink or grow, there is one constant that could have major implications across the entire industry: an overall decline in the numbers of individuals actively engaging with any social platform.
A recent survey has revealed three important facts:
6% of users have removed apps off their phone.
6% of users have permanently deleted their accounts.
8% of users have both deleted their accounts and removed mobile apps.
What's going on? This isn't a shift between platforms. It's people totally removing themselves from the social media environment.
Mental health and social media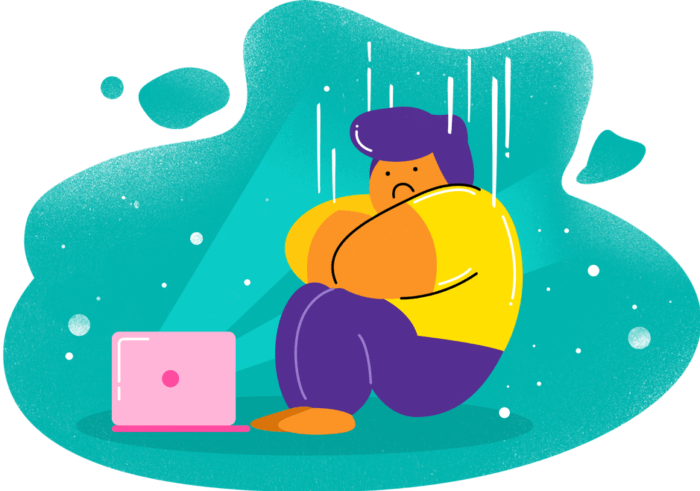 People in Western society are becoming much more open to the impact mental health has on their wellbeing and 2019 is the year of looking after the mind as well as the body. Meditation was the fastest growing health trend in the USA last year, even out-performing popular diet and exercise regimes. Awareness campaigns have also brought to light the dangers of not taking care of your mental health.
Which brings us to social media.
Platforms like Facebook can have a negative effect on mood. Users report feeling like they've wasted time spending hours of socially scrolling. Updates from friends and influencers can also leave people feeling jealous and unfulfilled. These emotions are unhealthy, and they are something our newfound awareness of mental health has allowed us to identify.
In an attempt to look after themselves, many people are now turning to the social or digital detox.
What is a digital detox?
You may have noticed that the survey of social media users discovered 24.4% of individuals had deleted their social accounts. However, over 30% of respondents had removed social media applications without actually deleting their profiles. This 30% don't want to remove themselves from the social scene totally. They are instead detoxing — in other words, taking a break.
Detox is defined as "a process or period of time in which one abstains from or rids the body of toxic or unhealthy substances; detoxification." Detoxes are usually used to support health in other ways — like going sugar or alcohol-free. In the context of social media, digital detox strategies are being employed by individuals to step away from the screen and focus on improving their mental and real-life social wellbeing.
During a social media detox, users severely reduce their use of all platforms. Detoxing is like dieting — it has no predefined time limitations. People detox for as long as they feel will be beneficial. That means they aren't deleting their social accounts because the intention is to return at some point.
How does a digital detox help people?
There is evidence to suggest digital detoxing promotes genuinely healthy physiological responses. Studies have demonstrated those on hiatus from social media experience better sleep and see improvements in memory. Their subconscious mind also appears to assume more outwardly social qualities. In the studies, rates of interactions with other people outside of online settings increased, as did eye-contact. Strangely, posture seems to improve as well, with people adopting more open body language.
For some, it is these types of wellness benefits that draws them into a digital detox. But for others, the reasons are far less tangible. Many who break from social media cite a lack of time for other activities as their primary driver. The fact is they are just investing too many hours doing something they identify as wasteful. Instead, they want to devote time to loved ones, friends, hobbies and personal development.
But why go for the full digital detox when you could reduce the hours you spend on social media? Because social media has been found to have addictive qualities.
Physiological responses to social media — such as the impact on self-esteem and self-worth — can lead to individuals to develop dependant behaviours similar to drug or gambling addictions. As with other addictive responses, such as quitting smoking, total removal of the culprit — in this case, social media — is more effective than simple reduction. This factor is what drives many people to remove themselves from the digital environment entirely — rather than cutting back their time on the platforms.
Is the digital detox the end of social media?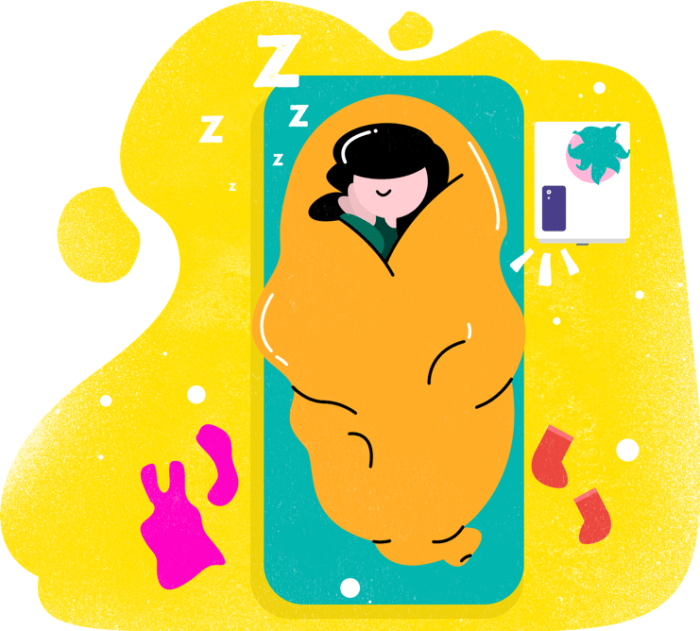 The simple answer is no. Unlike other addictive activities like smoking, the purpose of detox intervention is not long-term elimination, but rest and recuperation, followed by controlled return.
In essence, the same reason we're not going cold turkey on social media is the same reason we're addicted to it. Unlike substance abuse and gambling addictions, overuse of social media is not altogether shamed or classified as socially unacceptable. And while people understand social media has detrimental factors, they are seen more as acute repercussions of usage rather than side-effects with long-term implications.
That's why 30.6% of users have removed apps off their phone, but have not deleted their accounts. Social media is not something they intend to remove from their life wholly — they just want a break. What's more, this number could start to decrease as we move into the future.
We began this article with the statement "the social landscape is currently in flux." This statement isn't just true for the users — it's also true for the providers.
Social media giants are not oblivious to the shift in their user numbers.  They are also aware of the rise of digital detoxing and the health and wellbeing reasons behind it. Their response has been to start addressing the issues causing people to consider a social media detox. They are also considering preventative strategies to keep users engaged with their platforms and reduce the need for a detox in the first place.
So what is changing?
Routing out Negativity — Negative emotional states and feelings of low self-esteem are one of the core reasons people are moving to social detoxing. Platforms are increasingly trying to remove the potential for this by adjusting algorithms and testing new methods of engagement. Instagram is currently trialling removing likes from images to shift the emphasis from metrics and the approval of peers to the enjoyment of sharing. There has also been a big push towards fighting abusive activity and online bullying — another factor that makes people remove themselves from the social media environment.
Fighting Fears of Addiction — According to Facebook founder Mark Zuckerberg, social media can adapt to limit its addictive effects — unlike other habit-forming outlets. This comment suggests the way platforms present information to users will change to stave off addictive behaviours and encourage people to engage without fear of forming dependency.
Creating Meaningful Interaction — One of the primary issues detoxers have with social media is time-wasting. To present more meaningful social experiences, Facebook is looking to harness algorithms that increase opportunities for genuine online social engagement. Facebook hopes they might find social media a more satisfying and productive part of their social life — by changing the way people interact with it.
These aren't the only ways social platforms are adapting technology to fight the need for digital detoxing. Other methods currently being deployed are on-site usage timers and the streamlining of advertising to support problems with information overload. Platforms like Instagram, Twitter and Facebook, will be putting considerable investment into keeping their users active as we move towards 2020 and beyond.
What is the implication of digital detoxing for your business?
The majority of UK businesses now use social media as a form of customer acquisition. There is immense value in developing social branding as it is a powerful marketing tool, engaging users and leveraging platforms to build a business. Yet, with so many individuals leaving social media — both long and short term — how do you stop the changes negatively impacting your business?
The first thing you have to consider is that as changes to combat detoxing come into force, people are likely to feel less inclined to leave social media. As with all shifting trends, we'll probably see a reverse in the coming years as social platforms adapt to the needs of their users. Effectively, this means you should continue to develop your social media status, and not write it off as a dying platform.
However, during this current period of instability, it's also crucial you look at methods of engaging customers that work with the rise of social media detoxing. Techniques that can support your marketing efforts — while avoiding the negative impacts of detoxing clients — include:
Building Email Lists — While your customers are away from social media, you want to maintain contact with them. Email lists enable you to send updates and promote your brand to users who wouldn't otherwise be aware of opportunities.
Search Engine Marketing — If your users have cut out social media from their life, they won't be able to source your information from the platform. Instead, they'll likely turn to other business-discovery tools like Google. Ensuring you are optimizing your online presence for search engines is going to be key when it comes to acquiring socially-detoxing clients.
Meaningful and Positive Social Presence — With so many detoxers leaving due to perceived time-wasting or the negative impact of social engagement, your content must offer more than fleeting visual stimulus. This means not sharing memes or funny videos just to get likes, but instead producing content that impacts on your customers. Depending on what you offer, this could be anything from industry insights or tips to information about upcoming events or changes to your business/services/products. Whatever content you share, always ask yourself, is there value in it?
The current popularity of social detoxes may be concerning, but it doesn't have to be a problem if you play your cards right. It is a fact of online marketing that the landscape develops and evolves rapidly. There will always be changes to how you use platforms like social media to grow your brand.
The key to staying afloat is awareness. Keep up-to-date with what is happening and you'll be able to take the necessary steps to move with the times. Your customers will always be out there. It's just a matter of engaging them in the right way.