Chart of the day: New research highlights activities from the top performers
Joe Pullizzi and team over at the Content Marketing Institute (CMI) have been doing a great job in tracking trends in content marketing over the years. I still think of content marketing as a relatively new label for a marketing technique that has existed as long as print (see this video history of how content marketing has evolved from 1895). Yet it's now ten years since I first read 'Get Content, Get Customers' by Joe, which was the first call-to-action to modern content marketing that started the latest trend.
Content marketing management trends for 2019
The latest trends and success factors for the year ahead are highlighted in this research, which focuses on B2B marketer responses, but highlights content marketing strategy success factors relevant for many other organisations. These are highlighted by categorisation of respondents by 'top performers' who characterizes his or her organization's overall content marketing approach as extremely or very successful.: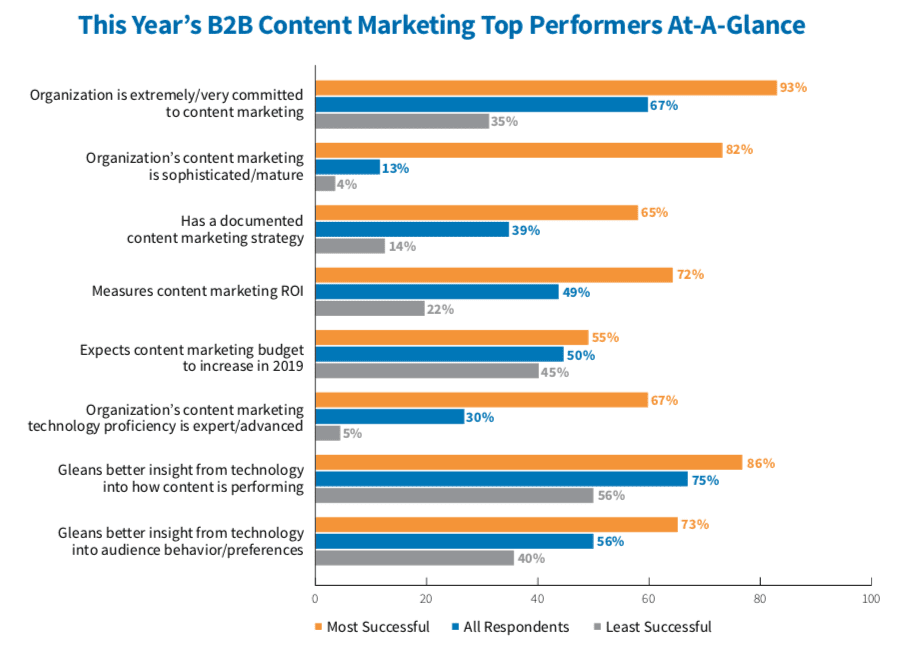 This chart forms a useful checklist to benchmark your content market strategy (alternatively, see our free visual digital marketing benchmarking template which features a Content Marketing review). Some of the key factors that separate leaders from 'also rans' are:
Having a defined content marketing strategy
Ability to measure content marketing ROI
Using personas to inform content marketing
Buy-in to content marketing from senior leaders in the organization
Prioritizes organizations informational needs over sales/promotional messages
I have also distilled these 'success factors' from this related chart: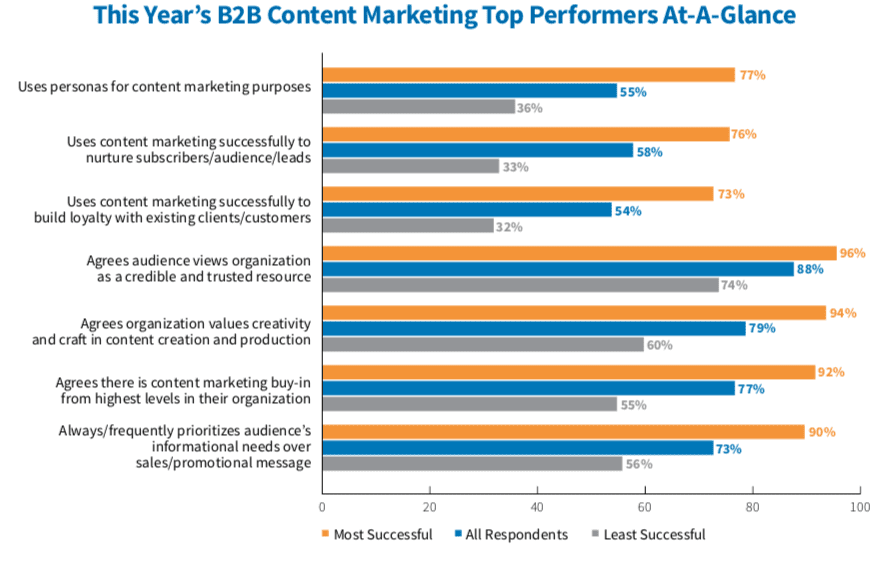 How do your content marketing activities compare?
Research source