Take an hour to create your profile and your business will look much better in search results
It's startling how many local businesses have failed to claim their Google My Business profile after the free marketing tool has been available for half a decade. Some would say it's an essential element of your digital marketing strategy – but up to 56% of local retailers have failed to do this bit of SEO housekeeping in a period when we've all been busy with the gold rush of social media presence.
Another reason for putting it off is that it may seem like a complicated thing to do. For small business owners who do their own SEO, the stats and admin offered by various services are alien to the creative business instincts that drive them to get started in the first place.
However, it's actually very easy to set up a Google My Business profile. You can do it in half an hour, although it's worth putting in two to three hours to make it look really good. Once you're done, there's a good chance your business – complete with images and detailed information – will show up in the 'knowledge panel' when customers Google your product in your area of town.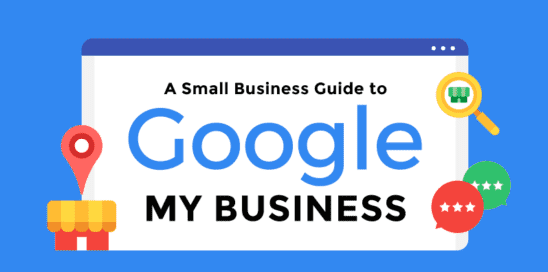 Starting your Google My Business profile
First, head to google.com/business and read what the search giants have to say about it. Then click Start Now to begin the process. Alternatively, you can do the whole thing on mobile via an app.
Type your business name when requested, and if nobody's already claimed it you'll be able to start establishing your profile by adding address details, describing your geographic coverage, and adding some information about delivery and other options. Specific location details will help your listing to get noticed when people search locally for your business type.
Next, you can add some more miscellaneous but very useful details. These are valued by Google, which is likely to rank you higher if your information looks more valuable – i.e. it's clear, precise, and there's plenty of it! It also means search users are more likely to linger on your profile when it shows up in search results – and they are more likely to find their way to your premises during opening hours.
The creative part
In addition to those dry details, you can (and should) make your profile look appealing by adding photos and other images, such as your business logo. Clear, professional images of your premises, product/s, and staff (or yourself) at work will show that you're the real deal and also – when done right – make your product look attractive.
What these images also do is to familiarize customers with your company. That is to say, it seems far more achievable to find, enter and shop in a store when you've seen what it looks like inside and out. Plus, as a local business, you are creating a sense of community, of being 'just around the corner.'
In addition to photos, you should add a short text that describes what you do and how you do it. This should be in clear simple language, and while it should capture the personality of your business it's probably not the place to try out any new jokes. Instead, use your keywords and cut to the chase, because search users won't read through a long introduction to find out whether you provide what they need.
Updating your Google My Business Profile
Although setting up your GMB profile just takes a couple of hours, you will need to put in a few twenty-minute sessions here and there to keep it active and to ensure the information you've provided is accurate and up to date (especially as it can be adjusted by other users).
Treat it like a social media account but just remember that social media tends to cater to folk who are already familiar with you and your business, while Google My Business only shows up in search results. Respond to reviews and questions quickly and calmly, and post status updates detailing sales, offers, and events.
Like all things SEO, the deeper you want to delve into this project the more power you can unleash. But essentially, that's it: follow the instructions in this new infographic and you'll soon be up and running with Google My Business.

Join To Our Newsletter
You are welcome