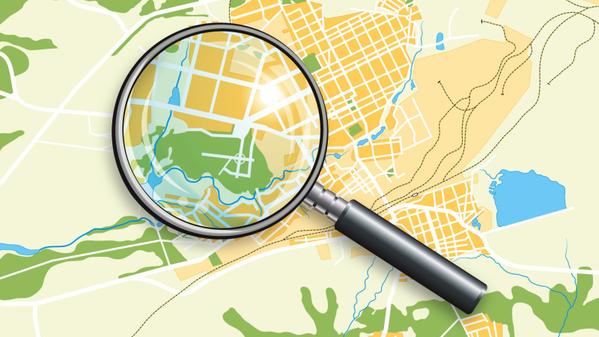 Now that it's 2017, most business owners have heard of SEO. If you haven't, it doesn't take long to get caught up. You get bombarded with information about optimization as soon as you take your business online. -And it's complicated. Because you don't just have the SERPs (Search Engine Results Pages). You have Images, Knowledge Panels, Videos, Featured Snippets and more; in fact, MOZ estimates there are 18 different ways to rank in the search results. One of them, the one we're talking about today, is the Local Pack AKA Local SEO.
Local SEO, which you've probably also heard of, is more than just putting your zip code on your website. A whole lot more…
11 people for every small business…
Every time there's a recession, statistics show a jump in small business ownership. According to the Office of Advocacy [PDF], there were 28.8 million small businesses as of 2016. 99.7% of all U.S. businesses are small businesses. That sounds like a lot of competition, but consider that there are over 326 million people in the U.S. That's an average of 11 people per small business.
Now, consider that not all 28.8 million small businesses live close to you, and that most can only handle a small area. Suddenly, things start looking a lot easier, don't they?
Well, they are… and they aren't; you still have to advertise. You still have to get the word out about your business. Conceivably, you could hand out thousands of business cards, pay a TV station or two, and put out radio ads, but these kinds of traditional advertising generally take more than the small business owner can afford.
A website, on the other hand, gives you a relatively inexpensive way to become known to your target market; namely, those in your area (and who doesn't want more than 11 customers?). That is, if you practice local SEO.
Why would I need local SEO?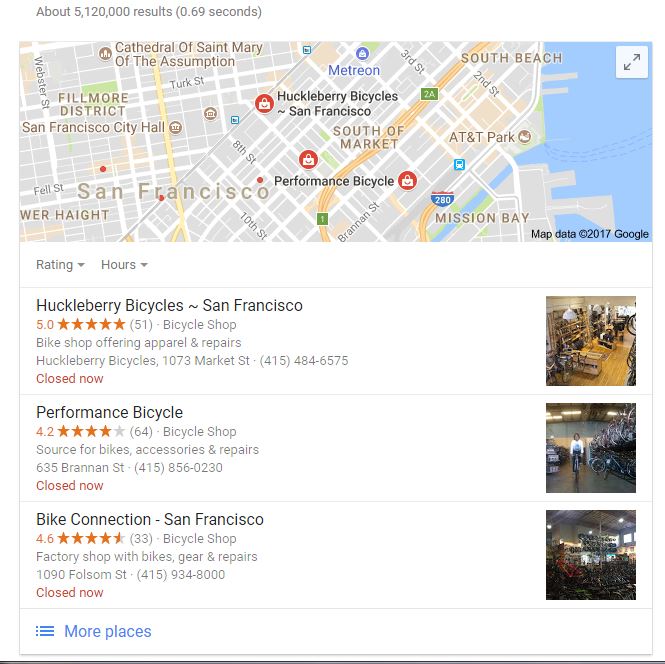 More than 86% of Americans are currently online. That's over 280 million people. Those people are using their computers and mobile devices to search for everything from plumbers to stones for garden paths. Where are you in the mix?
Local SEO thins the herd of search results. Some searches only bring back 20,000 results or so; some bring back even less. However, it's common to see over 1 million, or as many as 240 million pages for any given search term. This is especially true if the term is about a product or service in high demand, like SEO (service) or statistics software (product).
If you have no location attached to your site – if you could be anywhere in the world -, there's no way for the search engines to consider your site relevant for a local search (i.e. SEO in California). This is where local SEO comes in very, very handy.
Local SEO Fun Factors
As much goes into local SEO as goes into SEO in general. The difference is focus – your focus – and where you put your efforts. If you have a physical store on top of your online presence, you'd better take some time management classes; you'll need them to get your own local SEO done… like some of the important key factors below:
NAP
No, this doesn't mean go get some sleep on a regular base. NAP stands for (N)ame, (A)ddress, and (P)hone number. If you're a local company, your site needs to have all three pieces of information on it, especially on the contact page.
Provide a local number, even if you have a toll free number, too.
Don't use an image for this information. Make sure it's all searchable text.
Use full names with no abbreviations (i.e. avenue, instead of ave).
Include zip code, city and state information.
Be consistent. Wherever your company and URL are, make sure your NAP is exactly the same.
Local Profiles
There are many sites out there where you can add your business profile information. All of them require a few top pointers, such as:
Choose the most relevant categories – Categories shouldn't be chosen based on keywords. Instead, choose what most closely matches what your business is.
Use your local number, not 1-800 or tracking number.
Ensure your website URL is exactly what you want it to be – in other words, if you have a www site, don't leave off the www (and vice versa).
Leave no field left unfilled out of laziness – don't get lazy with your listings. If there is a place for a description, as an example, fill it in!
Point out that visitors can review your business on these profiles
Search Engine Profiles
Local profiles are a pretty big thing in local SEO, and where better to have one for search engines than on the search engines themselves? Google and Bing both have their own versions:
Good Starting Places
Google Places allows various locations, as well, which is very handy for businesses that are branching on. As a bonus, Google provides a mobile-friendly website for
Top Local Directories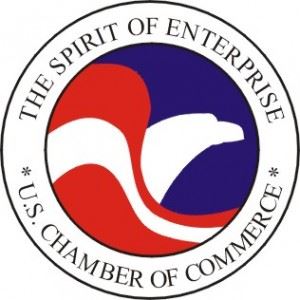 Although many people think of directories as nothing but spam, local directories have a lot of major pull. Think about it – how often have you put in a local search only to find directory listings all over your SERPs? Here are a few good, busy places to get you started, in no particular order:
Before submitting your business, first search and make sure it's not already listed. If you don't show up, then list away!
Local Popularity
Are you a part of the Chamber of Commerce? How about a member of the local Business Association? Perhaps you're a member of the Better Business Bureau. These things may not seem like part of your online presence, but they can be. Think of the memberships you've taken part in, and consider which ones you might be able to ask for a link.
Local Blog
Hey, even small business owners can benefit from a blog. Having a blog gives you the opportunity to write posts specifically targeting your neighborhood or city. Do you sell candles? How about an article about the upcoming Halloween festivities and your favorite, decorated homes?
Not only does this give your visitors something interesting to read, but you can also let the homeowners know you gave them kudos in a blog post. Very few people really have a problem with being made famous.
Local SEO Is All About Location
The above are just a few of the things you can work on to increase your local visibility. We've left out tons, such as making sure your website address is on all your physical assets, as well. Remember the key term for "local SEO" is "location".
Places for further reading
Local SEO is a favorite topic for many great optimizers, but it's easy to get lost in the woods full of false or half-right information. The Local SEO Guide, with Andrew Shotland, is an excellent place to look for all things local; it's what he specializes in. You can read the 2016 Local SEO Ranking Factors and get a list of local SEO tools – as well as several other great resources -on Andrew's site.
Moz is always a good place to go for information, but watch for guest posts in the YouMOZ section. Not everybody who talks on Moz knows what they're talking about. Having said that, the 2017 Local Search Ranking Factors is well worth the read, as well as any of Rand's White Board Fridays.
Local Visibility System offers an excellent resource: The Definitive List of Local Search Citations. The list holds over 50 places to grab citations from in various locales.
Not to be left out, SEOReseller has created a great infographic to help you increase your local rankings in 20 days. With 16 steps, there's plenty to keep you busy.
And just so we don't leave out overall ranking factors, SEMRush provides Ranking Factors for 2017. Find out what you can do to boost your overall ranking – not just in the local SERPs. Also Level343 excited to be able to offer our readers a 14-day trial of SEMRush, the all-in-one marketing toolkit for digital marketing professionals. Yes, we're affiliates, but that's because we like the product! Make sure to take advantage of the offer and see how SEMRush can help you.
Final Thoughts
As a small business, we understand there's going to be competition. We also understand that you don't have a lot of time. Therefore, you have to be smart about the time you do spend building your online presence. Gather as much information as possible before digging in, and then build your local community. After all, that's where you'll see the most ROI!
Our question to you: What tips have helped you the most with your local SEO efforts? Join the conversation on Twitter!
If you need a helping hand to get your local SEO on track, contact Level343. We'll get you headed in the right direction!
Related
Join To Our Newsletter
You are welcome