Twitter has made some small tweaks to its platform, The CAP has announced new gambling ad rules, Google showcases plans for US location expansion and Instagram investigates bug that caused follower counts to fall
There are no big platform changes to unpick this week, although Twitter has announced three tiny changes to its platform, one to create clarity, another to make it easier to view profiles and the third is especially for Valentine's Day.
New gambling advertisement rules will come into play in April that are aimed at reducing the effect that such ads have on those under the age of 18. As well as affecting where and when bookmakers can advertise, the rules will also impact who can feature in their ads.
Google has announced its latest $13 billion expansion plans that will see it set up locations in a range of new states, helping to create thousands of construction jobs.
Finally, Instagram is looking into a reported bug that saw many users experience a drop in followers, with some of its most popular accounts seeing their figure fall by millions.
Find out more about each of these stories in this week's news roundup.
As part of the refreshed design for Twitter, we're replacing the Explore tab's magnifying glass 🔍 with the hashtag #⃣. Using the same icon for Search and Explore was confusing, so this makes it clearer!

— ashlie ford (@ashlie) February 13, 2019
Twitter makes some tweaks
This week has seen Twitter roll out some minor updates, although sadly one of those wasn't the ability to edit tweets and remove accidental typos. The small changes don't really affect the functionality of the social media platform, but they're worth noting as Twitter is obviously experimenting with different elements.
An icon change
To start with, the explore icon has been updated and is now a hashtag rather than a magnifying glass. According to Ashlie Ford, a designer at Twitter, the decision to replace the icon was because it was also used for search, making things a bit confusing for users.
iOS user preview
Another update is only being made available to iOS users at the moment but will make looking at someone's profile from your timeline much easier. Rather than needing to leave your timeline (and risk losing the tweet you were looking at when it refreshes), iOS Twitter users can now tap a tagged user handle to open a preview pop-over window.
Ultimately, this will cause less disruption to your experience when browsing Twitter and could help lead to users making more connections on the platform. It isn't clear whether Twitter will eventually be rolling out this function to Android users.
Valentine's Day
The final update was small and only related to Valentine's Day, so the fun is already over for another year. Rather than a heart appearing when people used #valentines on Twitter, a red rose icon appeared instead for February 14th.
More substantial updates?
While these changes might change a small aspect of the Twitter experience, it seems that Twitter could be spending its time more wisely. Other functions like saving searches and only searching your profile/timeline have been asked for by people but are yet to make an appearance.
On top of this, calls are still being made for Twitter to step up and police its users better, as issues with abusive content and profiles are still arising.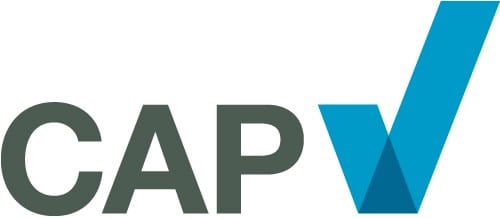 New gambling ad rules seek to protect children
New rules will see gambling advertisements banned from websites or computer games that are popular with children in a bid to stop irresponsible gambling. Coming into effect in April, the rules are being implemented by the Committee of Advertising Practice to try and stop those under the age of 18 from seeing online gambling promotions.
As well as not placing ads on sites popular with children, bookmakers will also have to stop using celebrities who look under the age of 25 in their promotions. This means that a number of musicians and footballers will not be able to sign up for gambling adverts due to their age. Social media influencers who are popular with children will also be unable to feature in ads for gambling.
The rules state that bookmakers must use "all the tools available to them in a social network platform to prevent targeting their ads at under-18s", which is a blanket requirement for all gambling operators.
In addition to website placement, regulators are now looking more at gambling adverts that are present in computer games. If a game or app is popular with those under 18, they will no longer be able to showcase ads for gambling sites.
This decision is already being enforced, with the advertising watchdog banning the gambling ads that appeared on the I'm A Celebrity… Get Me Out Of Here app. It is hoped that this will help stop underage players from being encouraged to place bets.
Knowing that stricter regulations were likely to come into place, the gambling industry last year agreed to a voluntary ban of its adverts during pre-watershed spot programmes. This will start at the beginning of the next football season. However, advertising will still take place during the football matches, especially as many betting companies sponsor football teams.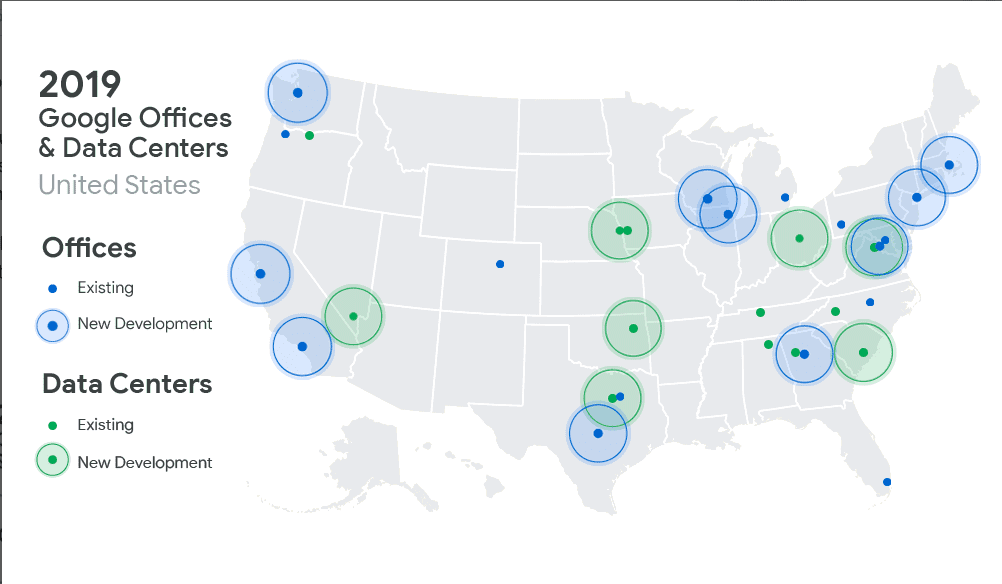 Google announces huge US expansion
Google is planning on expanding into several new US states, investing more than $13 billion into its latest expansion. The company will be building new offices and data centres across the US, including in Nebraska, Oklahoma and Nevada, helping to create more than 10,000 construction jobs.
This latest move marks a large investment in expanding Google's US footprint, especially when compared to 2018's facility expansion investment, which totalled $9 billion. It will also mean that Google has facilities in 24 states, according to Google CEO Sundar Pichai. He said that "2019 marks the second year in a row we'll be growing faster outside of the Bay Area than in it."
This latest move is an attempt by Google to create jobs that feel accessible to local communities. Positions in Middle America will primarily be data centres, but the majority of the company's sales, engineering and marketing jobs will still primarily be located in the Bay Area, LA, New York and Massachusetts.
It hasn't been announced how many jobs will be available in the new data centres or when the locations are expected to open.
We're aware of an issue that is causing a change in account follower numbers for some people right now. We're working to resolve this as quickly as possible.

— Instagram (@instagram) February 13, 2019
Instagram bug sees millions of followers vanish
Instagram is investigating an issue that has caused a number of accounts to lose large numbers of followers. Some of the platform's most popular accounts found that their follower counts decreased dramatically on February 13th, with some celebrities like Ariana Grande and Selena Gomez losing millions of Instagram followers.
Fast Company suggested that the losses were due to Instagram's continued efforts to remove "inauthentic" accounts, but Instagram's tweet about the issue seems to signal that this isn't the case.
Instagram said that it expected the issue to be fixed by 9amPST on February 14th, but it hasn't issued an update to say whether the bug has indeed been repaired.
Join To Our Newsletter
You are welcome