Facebook's latest outage affects billions, Google removed billions of ads in 2018, advertisers concerned over Brexit uncertainty, WHO calls for stricter junk food digital ad regulations, UK government seeks digital competition review and Facebook removes fake account network
This week saw Facebook's family apps get into trouble, leaving billions of people across the world unable to access accounts or upload content.
Google has announced that it removed billions of "bad ads" in 2018, although figures were down on 2017.
Advertisers have shared concerns about the possible effects of Brexit in the wake of continued uncertainty.
WHO is seeking to protect children's health after its report found that more junk food advertising is now taking place online following the introduction of stricter regulations across traditional media.
An independent review has led to the UK government to call on the CMA to look at competition in digital media.
Finally, Facebook has removed a network of around 100 fake accounts, pages and groups after they were found to be working together to spread head speech.
Find out more about all of these stories in our latest news roundup.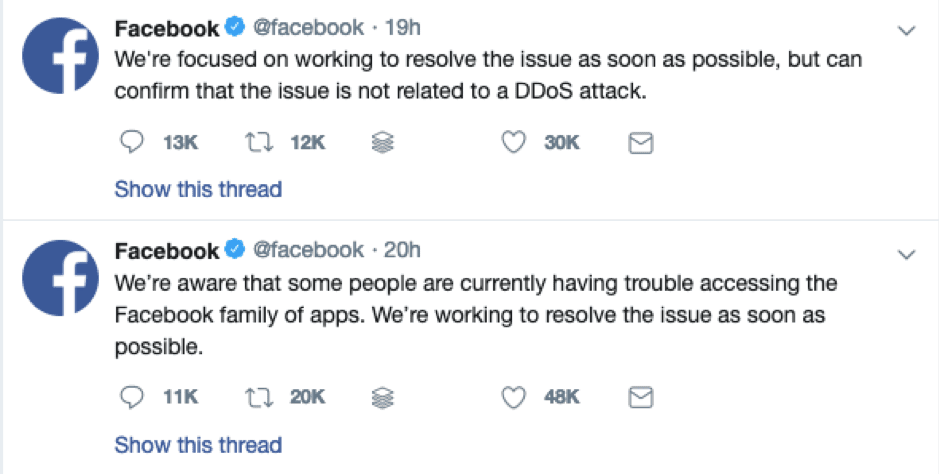 Facebook outage affects billions worldwide
Wednesday (March 13th) saw Facebook and all of its products suffer the most severe outage ever. The social media platform experienced a global disruption that left it, as well as Instagram and WhatsApp, mostly inaccessible for over 14 hours.
Some users were unable to access Facebook and Instagram while others could refresh their feeds but were not able to like, comment or upload anything to their profiles. Issues with Messenger and WhatsApp also meant some users couldn't send messages, with some not able to upload images to messages. Facebook Workplace, the service that allows businesses to communicate internally, was also affected.
The last time Facebook had issues like this was in 2008 when users were unable to access the platform for an extended period of time. However, this only affected the site's 150 million users. Today, Facebook alone has around 2.3 billion users, with Instagram and WhatsApp also having a large number of followers.
Issues began to arise on Wednesday afternoon and although Facebook announced on Twitter that it was working to address the issues, the apps only seemed to improve on Thursday morning.
Rumours soon began circulating on other social media platforms that the issues were caused by a Distributed Denial of Service (DDoS) attack. However, Facebook took to Twitter to deny that this was the case. However, the platform has yet to reveal exactly what the cause of the outage was.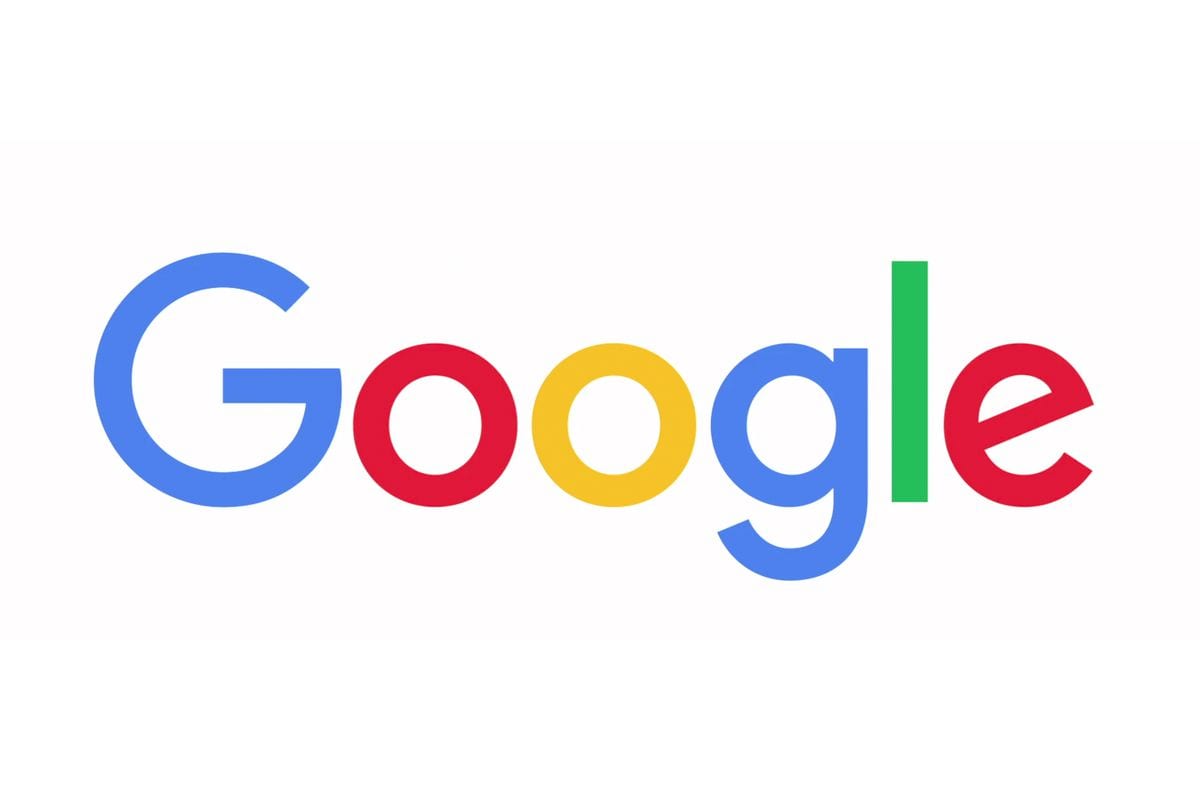 Google removed 2.3 billion ads in 2018
In a bid to tackle fraud and misinformation, Google removed 2.3 billion "bad ads" in 2018. Despite introducing 31 new ad policies last year as a response to new scams, the number of removed adverts was well below 2017's 3.2 billion.
As well as getting rids of ads that violated its advertising policies, Google also removed 320,000 publishers from its ad networks. It also blacklisted almost 90,000 websites and 700,000 mobile apps.
Of the ads it removed, around 207,000 were for ticket resellers after bringing in policies that scrutinize these businesses more closely. More than 531,000 ads for for-profit bail bonds were also removed, along with 59 million phishing ads as part of its efforts to "prohibit monetization of inappropriate and controversial content."
2017 saw Google's policy against dangerous and derogatory content get expanded in order to cover additional forms of intolerance and discrimination. Following on from this, Google ads were removed from 8,700 pages that violated the policy in 2018.
In order to continue its efforts against bad ads and to make its machine learning technology more effective, Google also launched 330 detection classifiers in 2018, which is around three times more than it launched the previous year. These classifiers determine how bad ads are so as to enable Google to remove them quicker.
On top of this, the search engine also worked with the FBI and White Ops to take down an advert fraud ring. This ring was generating more than three billion bids on a daily basis at its peak.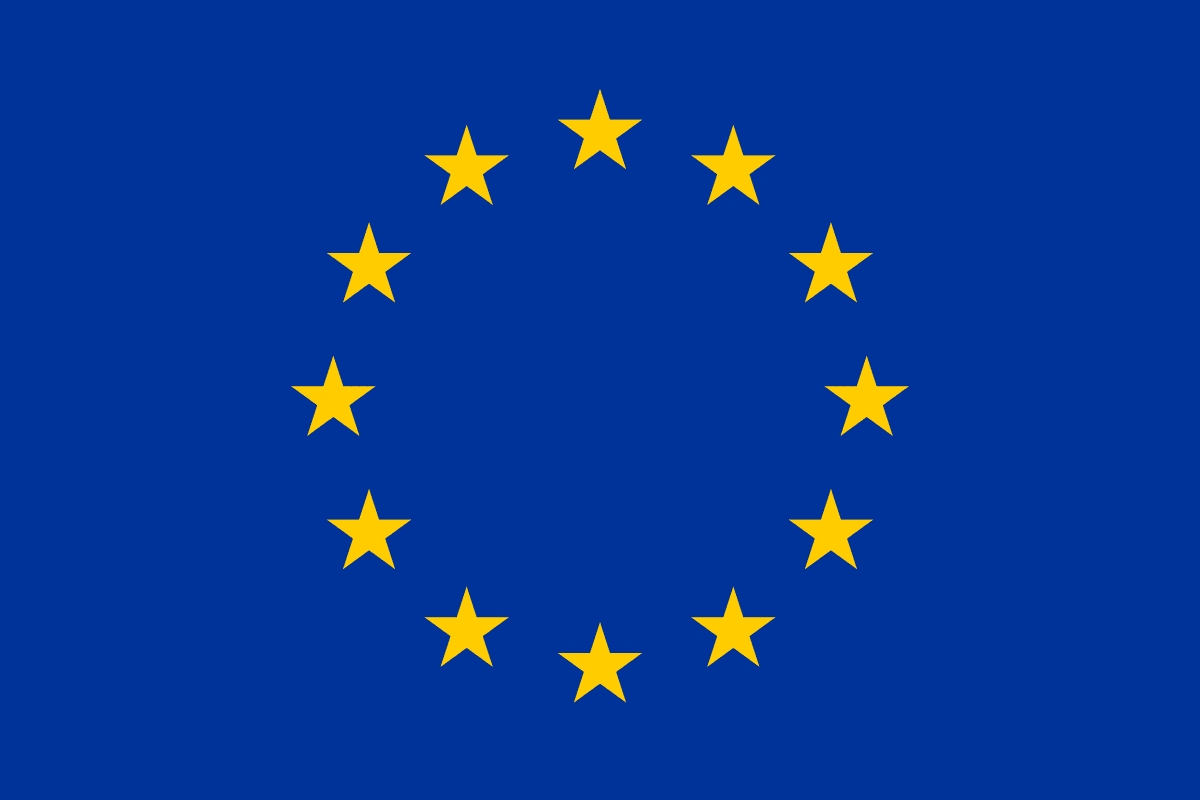 Brexit uncertainty worries advertisers
The continued uncertainty around the UK's exit from the European Union is causing serious concern for the advertising industry. According to The Drum, trade bodies are predicting "brand disinvestment" due to the uncertainty and the UK's possible "disorderly" withdrawal.
Talking to The Drum, the Incorporated Society of British Advertisers (Isba) said that it is working with the government in a bid to make sure advertisers are considered and heard as part of the UK's negotiations. Isba is also worried that the advertising industry will soon suffer financial losses if the uncertainty around Brexit continues, as companies may reduce marketing and advertising spend until Brexit is confirmed.
James Barge, director of public policy at Isba, told the news provider "Discussions are ongoing in order to highlight the fact that advertising and marketing are discretionary spends.
"If the broader environment is disrupted then we will see impacts to the vibrancy and spend in our sector as well as disinvestment at a commercial level."
In the instance of a no-deal Brexit, Enders Analysis predicts that the advertising industry would enter its first recession in ten years. Its forecast suggests that average spend would decline by 3%, around £1.4 billion, with newspapers and television the most affected.
Now that Parliament has voted to seek a delay to the EU departure, the uncertainty is set to continue. This is likely to cause concerns as we head into a new financial year and companies need to start allocating budgets for advertising and marketing.
WHO calls for stricter online ad regulations to protect children's health
Children online are now being exposed to more junk food advertising than ever before, according to a new report from the World Health Organization (WHO). Looking at the monitoring and restriction of digital marketing of unhealthy products to children, WHO has found that advertisers are moving more to digital marketing as restrictions on traditional marketing grow tighter.
According to the report, policies that affect when junk food can be advertised via traditional methods – such as television and public posters – are pushing advertisers to make the most of social media and mobile device advertising. These methods mean that adverts are more difficult to monitor, so regulators cannot always assess how children are targeted.
WHO says that digital marketers are using more and more creative tactics in a bid to target children and teenagers, with social media influencers and online games developed by advertisers being two popular options.
According to Joao Breda, head of the WHO European office for the prevention and control of noncommunicable diseases, public health experts are currently using "obsolete tools" to monitor advertisements. While they may have been usable for traditional media, many techniques used to assess and track ads are now no longer fit for purpose due to the rise of digital media.
"We are using the wrong ammunition for a very significant problem. These technological innovations make our restrictions void – they no longer work in this context," Dr Breda said at the launch of WHO's report.
While steps have been taken to limit children's exposure to advertisements via traditional media for food that is high in fat or sugar, as they spend more time online, they are faced with more ads. As a result, WHO is calling on stricter regulations of online adverts, including across social media platforms.
WHO also highlights the fact that there hasn't been a lot of research into how children spend time online. There is also very little information on how much advertising for unhealthy food, tobacco products and alcoholic drinks are visible to children online. The organization is calling for more research in this area in order to gain a better understanding of where and when children are seeing ads of this nature.
"We need to know more about children to understand how to protect them in the best possible way," said Dr Breda. "We need to know how old they are, whether they are boys or girls, where they are from, their social economic status. We even need to know what sort of digital device they use."
This information could ultimately lead to tighter restrictions when it comes to "unhealthy" product advertisement online, which is likely to seriously impact those companies that have moved more of their marketing into the digital sphere.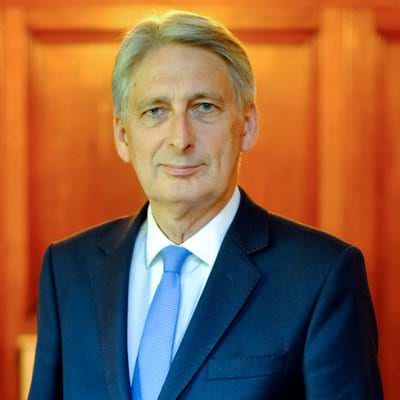 Government requests UK digital ad market competition review
UK chancellor Philip Hammond has called on the Competition and Markets Authority (CMA) to launch a review of the UK's digital ad market and the dominance of Facebook and Google.
This request follows on from the results of an independent report that was commissioned by the government. The report found that tech giants do not face enough competition, which results in consumers having less choice. According to the report, the UK's competition framework doesn't currently suit digital markets and the economic challenges that they create on a local and global scale.
Led by Barack Obama's economic advisor, Jason Furman, the report found that Google and Facebook currently dominated the digital advertising market. This market was also found to lack transparency, which is an issue Google and Facebook have repeatedly been called on to address.
Following these findings, the independent report recommends a formal look at both tech giants to assess their market influence. It also suggested that rules relating to company mergers are needed to allow the government to have more power to step in when digital acquisitions are set to take place that could affect competition and ultimately leave consumers with less choice.
Writing to Lord Tyrie, the chairman of the CMA, Mr Hammond said: The CMA's expertise and information gathering powers make it uniquely placed to shine a light on this sector, which has been widely described as lacking transparency, and when appropriate to make recommendations to government."
The CMA has said that if there is an orderly exit from the EU, which will provide it with the resources, it will indeed launch a review to assess the way in which regulation can affect competition.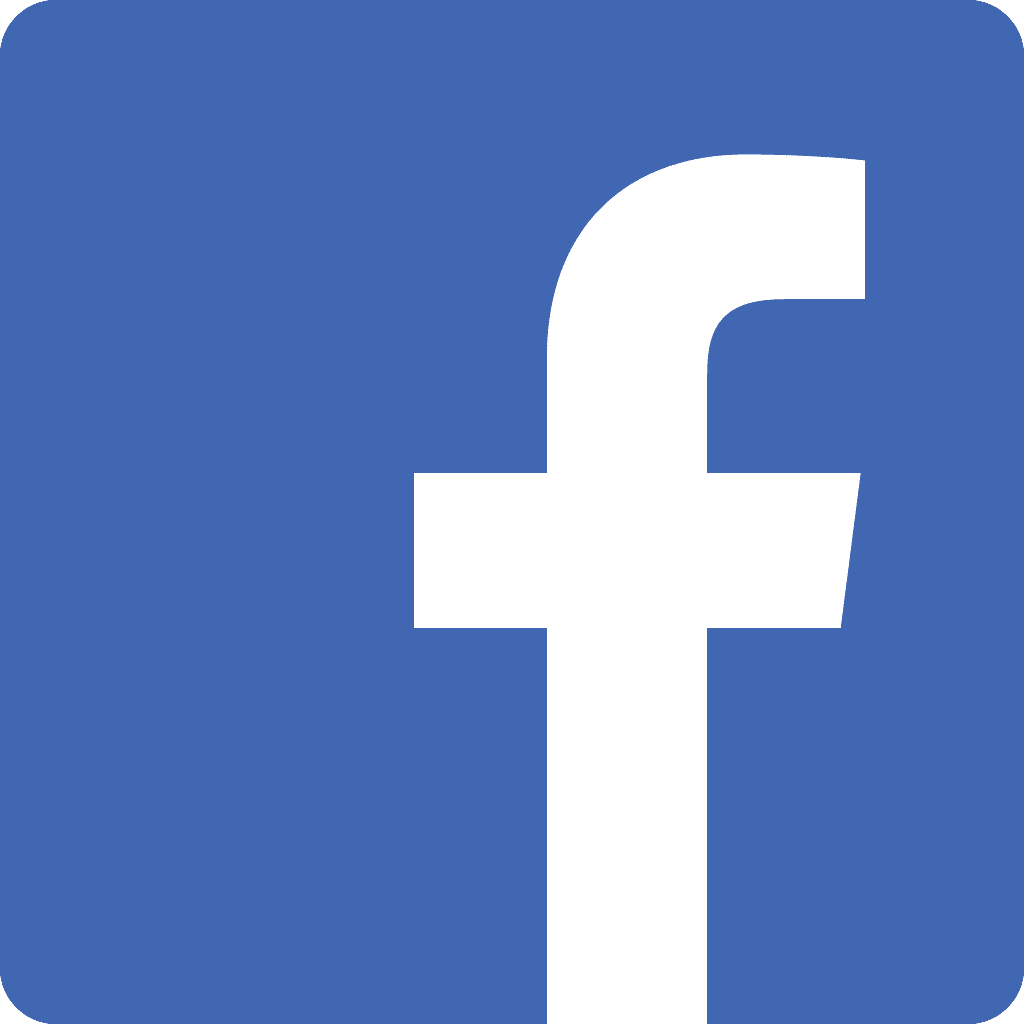 Facebook removes fake account network spreading hate speech
Facebook has successfully removed a network of over 100 accounts and pages that were being used to propagate hate across the UK via the social media platform. The accounts were removed due to "coordinated inauthentic behaviour" across its social networks. This is the first time Facebook has taken this action accounts based in the UK that were attempting to influence members of the British public.
According to Facebook, the pages and accounts removed were spread over both Facebook and Instagram. Some were set up as far-right activists while others were created to be their opponents.
The network sought to get more followers by regularly changing the names of groups and pages. It also created fake user accounts that were used to comment on the current UK political climate from both sides, with these accounts regularly engaging in hate speech.
Around 175,000 people followed the fake pages on Facebook, which had names like "Anti Far Right Extremists" and "Athiest's Research Centre". A further 4,500 people followed the pages on Instagram, said Nathaniel Gleicher, Facebook's head of cybersecurity policy.
"We are constantly working to detect and stop this type of activity because we don't want our services to be used to manipulate people", he said. "We're taking down these pages and accounts based on their behaviour, not the content they posted. In each of these cases, the people behind this activity coordinated with one another and used fake accounts to misrepresent themselves, and that is the basis for our action."
He continued to say that while Facebook has been making progress when it comes to stopping this type of abuse of the social media networks, it continues to be a challenge. One of the reasons for this is the people responsible for networks like this tend to be "determined and well-funded." As a result, Facebook needs to constantly improve in order to stay ahead of the perpetrators.
The platform also works closely with law enforcement and security experts to counter activities like this, with Mr Gleicher saying that "Their collaboration was critical to these investigations."