Marketers too focused on transactions, Snapchat's strong Q3 results, Amazon's new News app, Twitter's poor Q3 results, New adaptive Google banner ads, Instagram testing new feature
Almost half of marketers have admitted to being too focused on getting money in the bank at the expense of building customer relationships.
Snapchat reports strong Q3 results and announces a new focus on advertising buyability.
Amazon is launching a new News app to compete with Google News and Apple News +.
Twitter sees stocks plummet as it posts disappointing Q3 results, with targeting bugs partly to blame.
Google announces new adaptive banner ads designed to improve mobile viewability.
Instagram is testing a new feature that sees the accounts your following split into different categories.
---
43% of marketers focused on transactions rather than relationships
Almost half (43%) of marketers are focused more on 'transactional' relationships rather than encouraging a deeper level of engagement from their audience, according to new research. The new Chief Marketing Officer (CMO) Council Research found that marketers are not nurturing long-term relationships and are instead choosing to focus on achieving short-term transactions.
It seems that marketers are now losing sight of the benefits of encouraging deeper engagement and the value of a long-term customer, becoming too focused on money in the bank. This has resulted in just 11% of marketers being confident in reaching their predicted levels of engagement, growth, and profitability.
In total, only 18% of marketers are looking to develop deeper customer relationships through two-way conversations, suggesting that many marketers are missing out on customer retention benefits. However, 43% agree that building deeper relationships is a top priority for the next 12 months.
The research also found that 44% of marketers gather voice of customer data without then engaging in customer conversations while 38% are not managing to engage substantively with their audience.
To try and improve engagement, 44% of marketers are attempting to deliver more dynamic and relevant experiences to their audiences, with a further 42% looking to establish engagement that improves trust and deepens relationships.
Liz Miller, SVP of marketing at the CMO Council, said: "What this research shows is that marketers are rightfully focused on ways to deepen their bonds with their customers, knowing that this bond can help crystalize customer behaviours and intentions while clearing a path to enriched engagement and more profitable long-term relationships. The only problem is that too many of these organizations are building relationships with line items and invoices, instead of the actual people behind the voice and the transaction."
---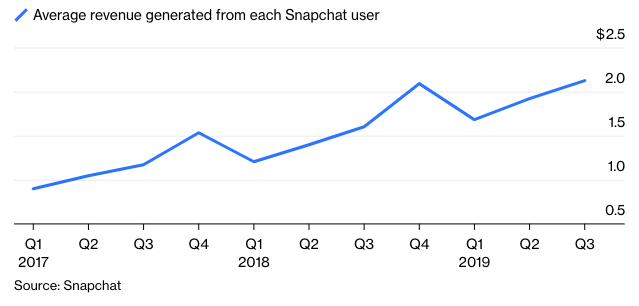 Snapchat posts strong Q3 results and announces focus on advertisers
Snapchat has reported strong third-quarter earnings for the year, with $446 million of revenue during the last three months. This is £11 million higher than was expected by Wall Street, showing that the app is facing off competition from other social media platforms, including TikTok.
The results represent a 50% year on year increase, likely due to the 13% year on year rise in daily active users, which has now reached 210 million.
According to Snapchat's chief business officer Jeremi Gorman, this growth in users is an important part of the platform's advertiser pitch, meaning the company's main priority going forward is increasing demand on the buy-side.
Mr Gorman said: "The broad adoption of AR will lead advertisers to grow their investment in our platform as we continue to create engaging new experiences for Snapchatters and reach incremental customers. Driving ROI is the best way to retain advertisers, and we are ensuring that advertisers can optimize their campaigns for the most impactful business outcomes. We are focused on improving advertiser ROI by investing in relevance, optimization and measurement."
---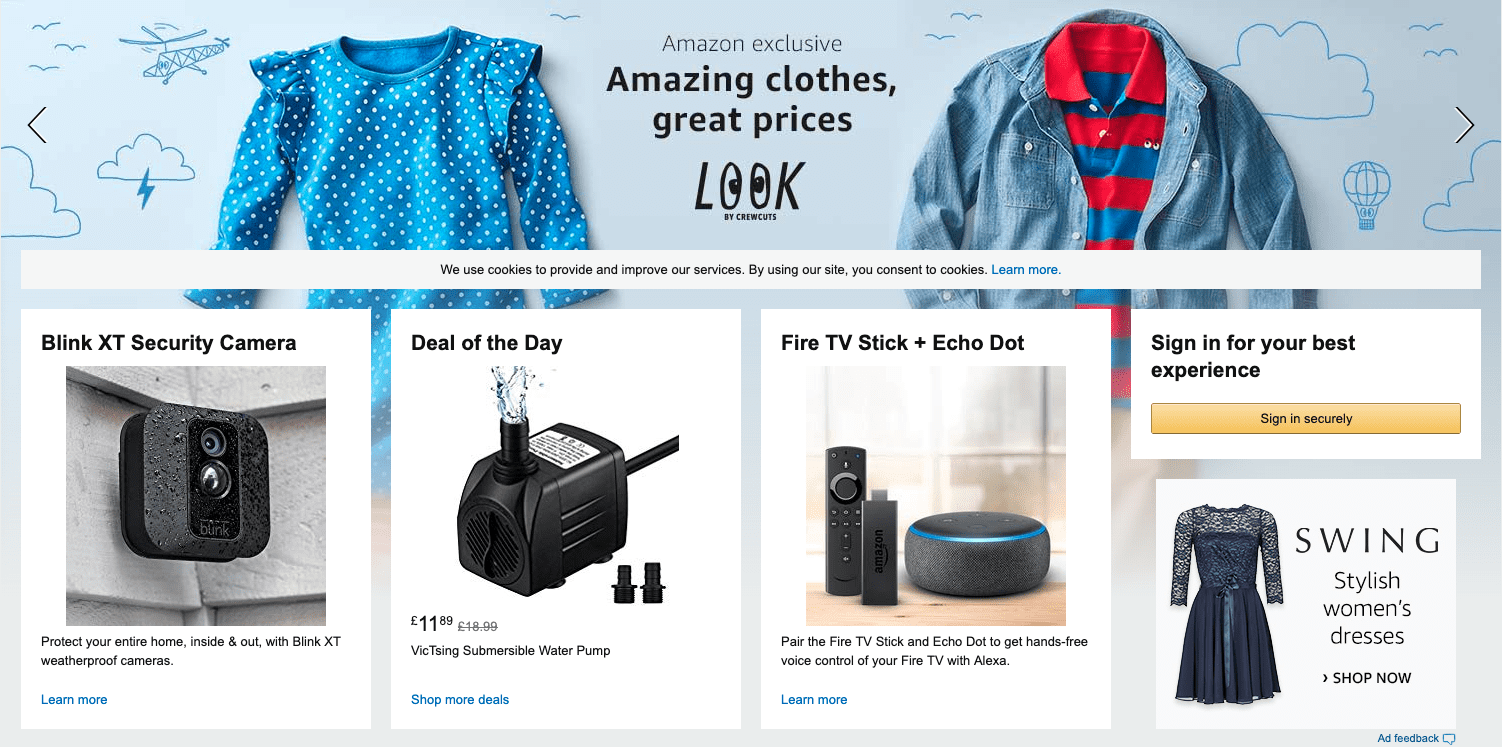 Amazon launches new News app
Amazon has launched a new app for Fire TV devices that will allow users to catch up on the latest news and current events. The ad-supported video news app will allow users to access live and on-demand content from a range of sources, including Reuters and Bloomberg.
The retail giant will be rolling the app out to compatible devices over the next few weeks. To make it easy for users to make the most of the content, Amazon has said that people won't need to create separate accounts.
This latest move means that Amazon can start competing with Google News and Apple News +, as well as similar services. It will also help the company to create stronger relationships with publishers.
---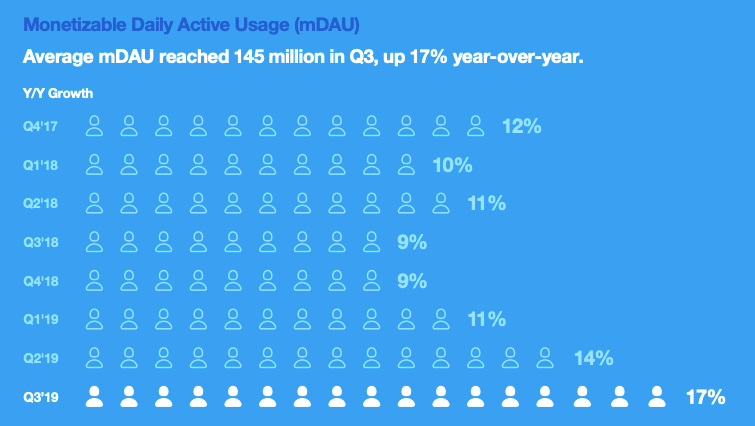 Twitter posts disappointing Q3 results but announces ad-boosting plans
Twitter missed its third-quarter revenue targets, blaming the weak growth on issues that affected its mobile apps, which impacted ad sales results that had already been impeded by a slow summer.
While sales were up for the platform year on year by 9% (coming in at $824 million), with a 10% rise reported in the US and international growth of 7%, sales fell well below the targeted $874 million. Looking at Q3 results for 2018 shows a big difference, as this period last year saw sales increase by 32% year-on-year. These issues also resulted in Twitter's stock plummeting by 20.8%
In a letter to its shareholders, Twitter explained that the issues had largely been caused by bugs that affected the platform's targeting system. This meant that there were issues with accurately targeting ads and sharing data with its ad and measurement partners.
The letter stated: In Q3 we discovered and took steps to remediate bugs that primarily affected our legacy Mobile Application Promotion (AP) product, impacting our ability to target ads and share data with measurement and ad partners. We believe that, in aggregate, these issues reduced year-over-year revenue growth by three or more points in Q3."
---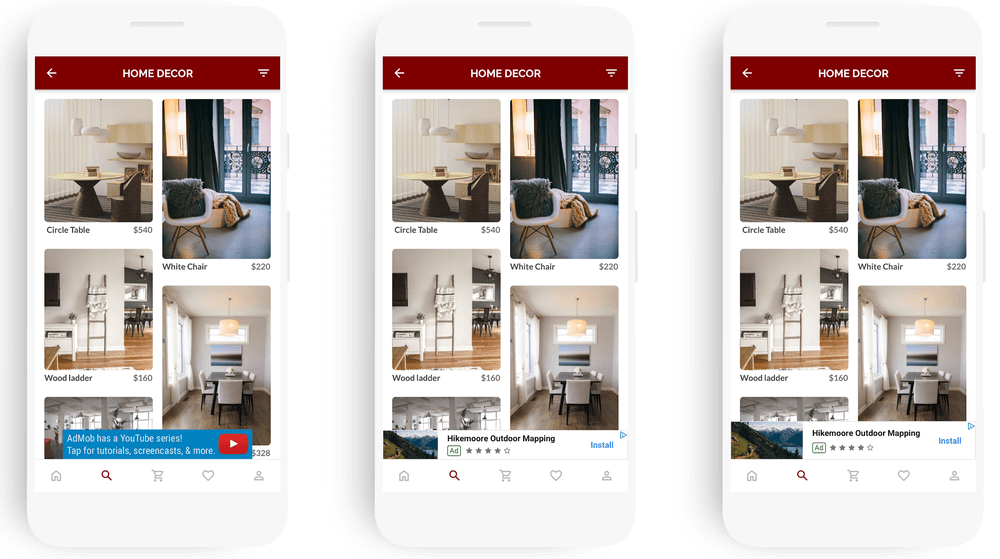 Google launches Adaptive Anchor banner ads
Google has launched a new type of banner ad that can adapt to different screen sizes in order to improve performance across all devices. The Adaptive Anchor banner ad hopes to make the most of the increase in shopping via mobile devices and allows advertisers to better serve ads across more screen sizes and layouts.
Announcing the new banners, Google said: Adaptive anchor banners are a great option for AdMob publishers who want the simplest solution to getting the est banner ad returned across any device. This format is still in beta on Google Ad Manager, so publishers who want to try it out on that platform should reach out to their account managers or contact our support team."
Currently, Adaptive Anchor banners are only available for anchored placements but AdMob is currently developing another adaptive algorithm that will make in-line banners that are placed in scroll views or within content adaptive as well.
---
Instagram testing 'following' category lists
Our favourite reverse engineering expert has been at it again and has this time found that Instagram is testing a new process that will categorize your Following list on the platform.
Jane Manchun Wong posted on Twitter that Instagram is testing the feature that will sort accounts you're following into topic categories and listings based on how you engage with them. It looks as though the goal of this feature is to allow users to manage what content is appearing on their feed.
The shared screenshots show accounts being followed listed into various relevant topics such as travel. It's likely that these listings will be determined by the information provided to the platform from these accounts.
However, as well as topics, accounts are then sorted into lists that show you're most interacted with and least interacted with accounts. Arguably, this could mean that Instagram is suggesting accounts for users to unfollow if they are not being interacted with.
This type of organizing or accounts being followed could help to improve Instagram's algorithms, as users will be able to signal to the platform more easily what type of content they want to see. This could help improve user experience but also limit the discoverability of new accounts.
This feature also shows that Instagram is now focused more on content relevance rather than volume, which could be in-line with its recent changes designed to improve wellbeing on the platform.