Google's new data control features, Instagram launches 'Restrict', fewer women in executive marketing roles, Burger King under fire for tweet and Twitter testing 'Stream Tweets'
This week has seen Google announce a slew of new features designed for helping users better manage their privacy and data, all of which are now being rolled out.
Instagram has launched its Restrict feature to help reduce the impact of negative comments and bullying on the platform as it continues to focus on user wellbeing.
New research reveals that fewer women are now in executive roles in marketing and advertising companies.
Burger King has come under fire by the ASA for a tweet that was deemed to be irresponsible and condoning anti-social behaviour.
Twitter is reportedly testing a new feature to show tweets in real-time in users' feeds.
We've got more info on all of these news stories below in this week's roundup.
---
Google launches new data control features
Google has announced a new set of data control and security options aimed at helping users have more control when managing their data. According to Google, "managing your data should be just as easy as making a restaurant reservation, or using Maps to find the fastest way back home."
To help with this, Google has added four new controls that will allow people to better manage their digital presence.
Incognito Maps
The first of these controls is incognito mode being added to maps, following on from it being added to YouTube earlier in the year.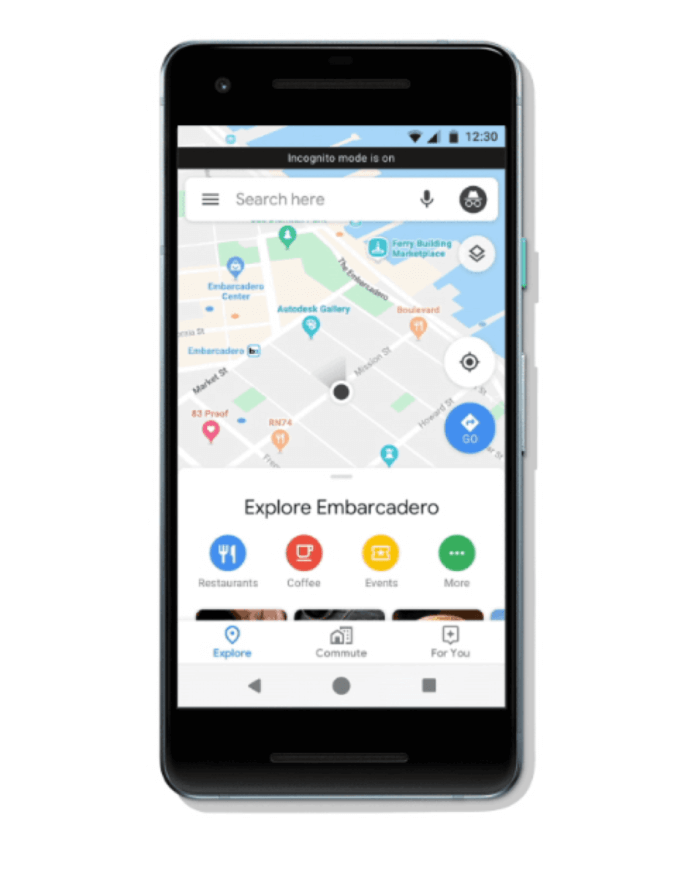 Users will be able to activate incognito mode in the Maps app so their activity, such as the places they are searching for, won't be saved to their Google Account. This means it won't show in their app history or be used for personalization purposes.
Incognito mode can be selected from the menu when a user taps their profile picture. It can be turned on and off easily, allowing users to return to their personalized Maps experience. Android users will be able to start using incognito mode on Maps later this month, while it will be rolled out for iOS in the coming months.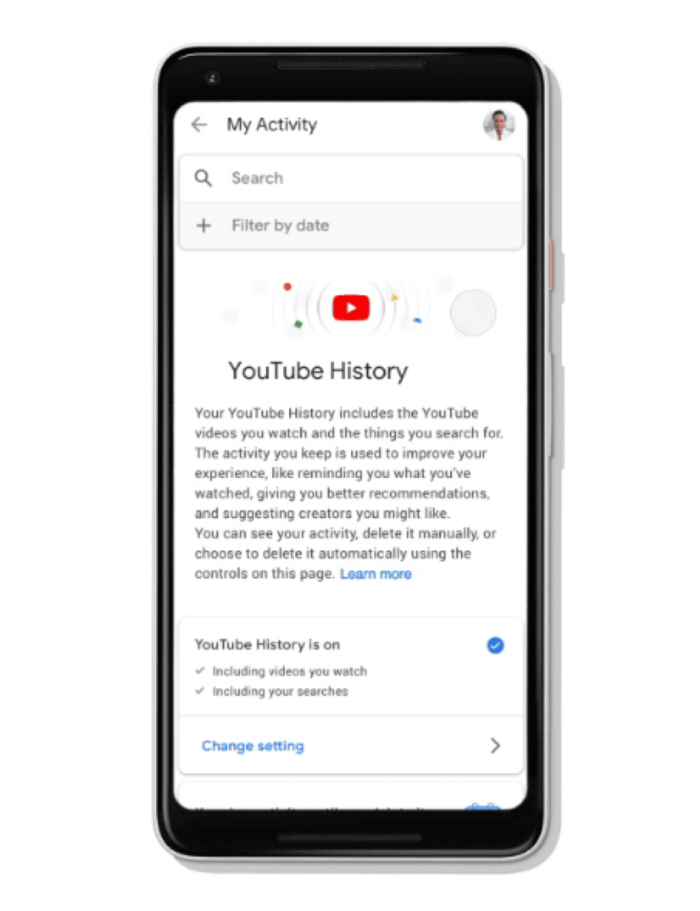 YouTube auto-delete
Google is also rolling out auto-delete to YouTube, allowing users to delete their activity on YouTube. Users can choose the time period for the app to keep their data – three months, 18 months or until it is deleted – and Google will take care of the rest.
Google Assistant
Updates to Google Assistant have also been made, allowing it to easily understand and manage data. For example, users can ask Assistant "Hey Google, how do you keep my data safe?" and Assistant will provide information on how data is kept secure.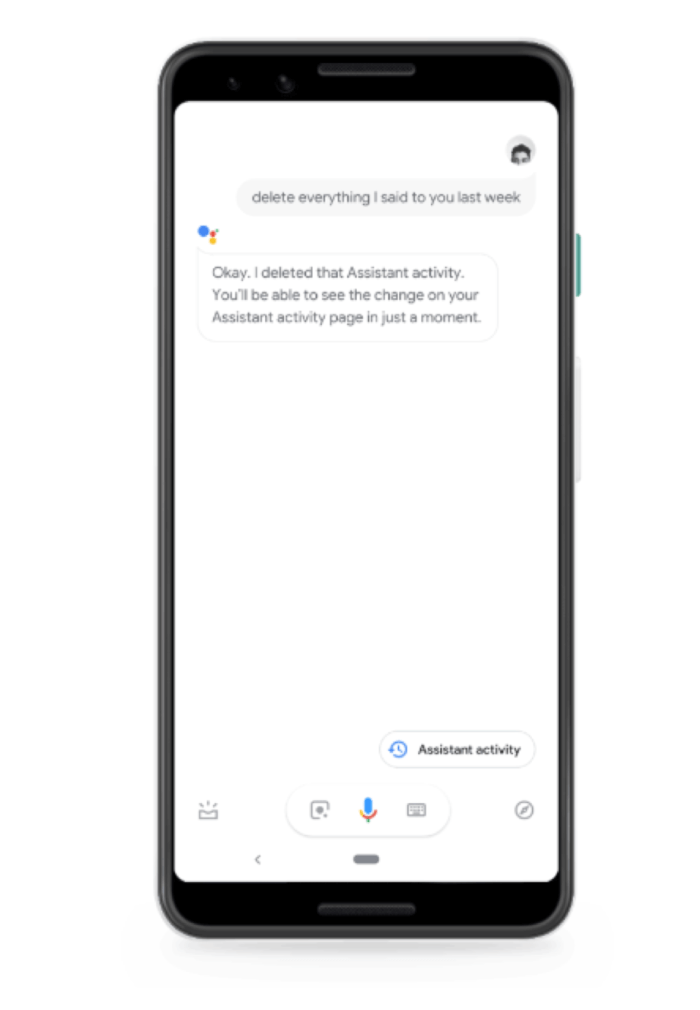 People will also be able to control their data with simple voice commands within the next few weeks, meaning they can ask for Assistant to delete things that were said to it. These features will be automatically added to Assistant so users don't need to do anything to activate them.
Password security
Finally, Google is helping users strengthen their password protection with updates to its password manager. While password manager automatically protects passwords across different accounts, it is being made more powerful with the introduction of Password Checkup.
The new feature will tell users whether any of their passwords are weak or if they have been used across multiple sites, helping to promote better password habits. It will also inform users if their password has been compromised, such as in a third-party data breach.
---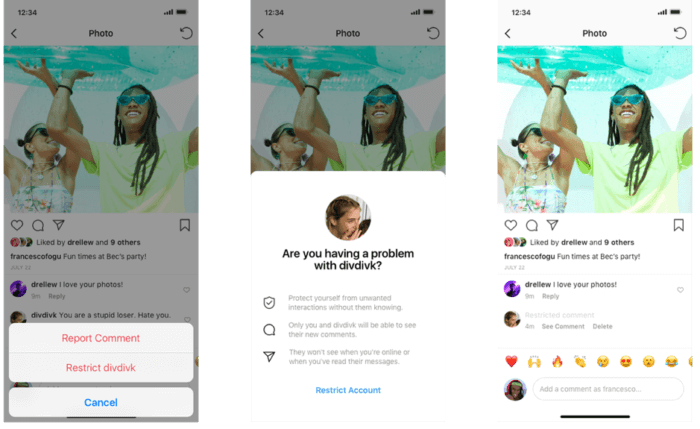 Instagram launches Restrict feature
Instagram is continuing its efforts to improve the mental wellbeing of users on the platform with its new Restrict option. Being rolled out this week, Instagram's Restrict option enables users to limit the visibility of certain comments left on their posts.
The option is designed to allow users to protect their accounts but still keep an eye on someone who is posting controversial or bullying comments. It means that users can still comment on posts, but if they have been restricted, they will be the only ones able to see their comments, limiting the negative impact they have.
Users can restrict commentators by swiping left on a comment they have left, through the Privacy tab in the app settings or directly through the profile of the person they wish to restrict. The person being restricted will not receive any notification to tell them they are restricted.
If users then wish to see a comment left by a restricted person on one of their posts, they can tap "See Comment" and choose whether they want to approve it, at which point it will become visible to everyone. They can also opt to ignore the comment to keep it hidden or delete it. Users won't get notifications for comments that have been left by someone who is restricted.
As well as limiting comment viewability, direct messages from restricted accounts will be automatically moved to Message Request, so the restricted account will not be able to see whether the message has been read or if someone is active on Instagram.
Accounts can be unrestricted the same way they were initially restricted, at which point comments and direct messages will return to normal.
This new feature is a great option for individuals who are having issues with other users but don't want to deal with the repercussions of blocking them outright, helping to reduce friction and conflict.
---
The number of women in executive marketing roles is declining
There has been a drop in the number of women working in marketing executive positions, according to the latest Diversity Best Practice (DBP) Inclusion Index and the #inclusion100 benchmark.
According to the report, just 29% of executive or corporate positions at advertising, ad tech and media (AMT) companies are currently held by women. This figure is down from last year's report, which found that 30% of women held these positions in AMT businesses. This suggests that despite efforts across the industry to promote diversity, more work needs to be done to make executive roles more equal.
Looking at the results by race paints shows that there has been an increase in the number of Asian women being hired into executive roles, with a 2% increase compared to last year. The representation of black women in these positions has remained steady at 1%.
However, both white women and Latinx women saw a decline in executive representation, with figures now standing at 24% and 0.3%, respectively.
AMT companies were also found to be behind others when it comes to diversity, with just 7% saying they have set diversity goals, which is compared to 57% of companies across all industries. On top of this, just 71% of AMT businesses have executive sponsors for employee resource groups that act as advocates for underrepresented groups. Comparatively, 99% of all businesses across the board do on average.
While it is a shame that the results have not been more positive this year, they do highlight where work needs to be done and can be used to call on companies to hire more women into executive marketing roles.
---
Burger King milkshake tweet deemed 'irresponsible' for condoning anti-social behaviour
While Burger King's marketing in the UK has been praised by many in recent months, it has come under fire for one tweet in particular. A tweet posted by the fast-food giant has been banned for encouraging anti-social behaviour.
According to the Advertising Standards Agency (ASA), Burger King's tweet advertising the sale of milkshakes following a number of incidents in which European election candidates had milkshakes thrown at them was irresponsible.
Following the incidents, one of which saw European MP Nigel Farage covered in milkshake, a number of establishments stopped selling milkshakes when election candidates were due to appear in certain locations. This included a McDonald's in Edinburgh announcing that it would stop selling the drinks while Nigel Farage was at a rally in the city.
In response to this news, Burger King tweeted that it would still be selling milkshakes in Scotland, saying: "Dear people of Scotland. We're selling milkshakes all weekend. Have fun. Love BK. #justsaying". Burger King attempted to justify the tweet in a follow-up post, which said: "We'd never endorse violence – or wasting our delicious milkshakes! So enjoy the weekend and please drink responsibly people."
The fast-food company defended the tweet saying that it was a "tongue-in-cheek reaction to recent events". However, the ASA did not accept this response and was critical of the tweet, suggesting that it both encouraged and condones the anti-social behaviour. According to the ASA, 24 people complained that the tweet was offensive and encouraged violence.
The ASA said: "Although we acknowledged that the tweet may have been intended as a humorous response to the suspension of milkshake sales by the advertiser's competitor, in the context in which it appeared we considered it would be understood as suggesting that Burger King milkshakes could be used instead by people to 'milkshake' Nigel Farage.
"We considered the ad, therefore, condoned the previous anti-social behaviour and encouraged further instances. We, therefore, concluded that the ad was irresponsible."
As a result, Burger King has been advised to ensure that all future communications don't encourage or condone anti-social behaviour.
---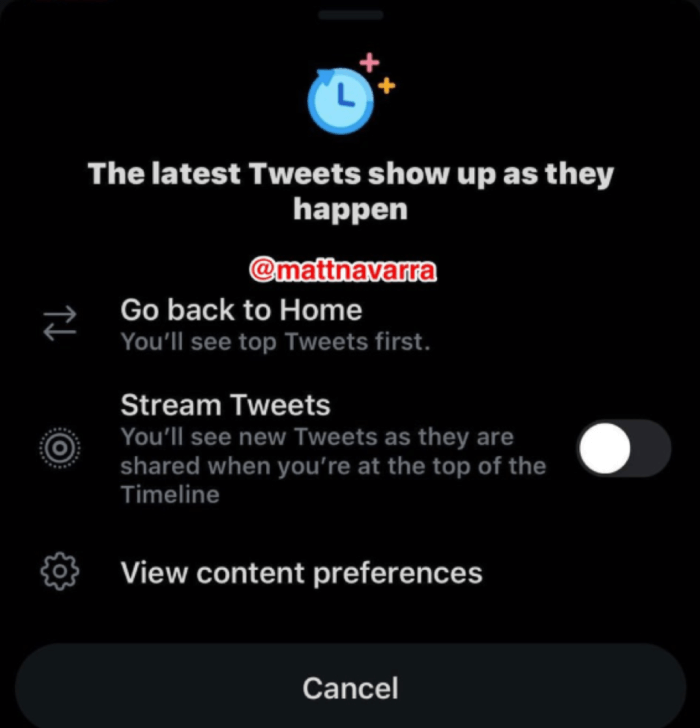 Twitter testing new 'stream tweets' feature
It looks like Twitter may be going back to its roots as it appears to be testing a new option that would allow users to 'stream tweets' as they are posted, so timelines update in real-time. This is according to social media expert Matt Navarra, who posted a screenshot of the feature on Twitter.
This means that users can go back to life before the introduction of Twitter's algorithm-defined feed. It could also enable users to see tweets sooner, leading to more timely reactions and conversations on the platform.
Join To Our Newsletter
You are welcome