Facebook faces data transfer challenge, British Airways fined for GDPR breach, Facebook is reducing reach of exaggerated health claims and Instagram launching anti-bullying tools
This week has seen Facebook facing another challenge over its users' data and GDPR implications relating to its transfer of data to US servers.
British Airways has also received a historic fine following a hack that breach GDPR rules.
In more Facebook news, the platform is limiting the reach of ads that feature unsubstantiated health claims.
Finally, Instagram is launching new anti-bullying measures i an attempt to make the platform safer.
Find out more about these new stories in this week's news roundup below.
---

Facebook faces data transfer challenge
Facebook is being challenged over its method of transferring data from the EU to the US for business purposes. According to the Irish data protection commissioner, the way in which data is transferred does not protect EU citizen's right to privacy.
The challenge is being taken to court as the commission is concerned that this type of data transfer could be subject to mass surveillance by intelligence agencies in the US. However, Facebook has said that safeguards are already in place to prevent this from happening.
If the social media platform falls to convince the commissioner that its safeguards will stop any mass surveillance when transferring data to the US, it could impact Facebook's transatlantic data flows.
Currently, Facebook migrates personal data freely to its US servers, which can include anything from activity to usernames. However, the servers could potentially be accessed by the National Security Agency. To avoid this from happening, Facebook operates under 'standard contractual clauses', although this legal framework has been criticized for not going far enough to protect data.
If the commission rules against Facebook, it could mean that companies that rely on cloud computing and communications technology may have the basis for which they transfer data to the US undermined.
It is likely that the court case will take a number of months to be resolved.
---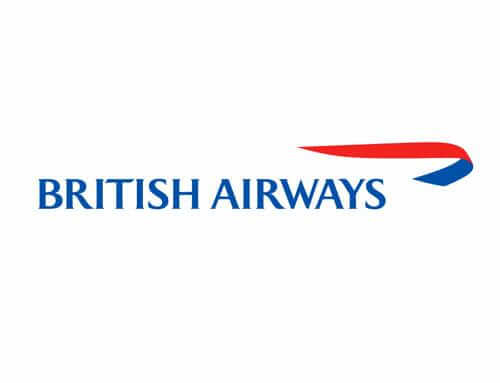 British Airways receives £183m GDPR fine
British Airways has received the biggest fine ever from the UK information commissioner for breaching GDPR. The company has received a fine of £183 million, 1.5% of its turnover in 2017, after its website and mobile app were hacked last year.
Last September, the airline reported that hackers had accessed its website and app, resulting in the theft of around 380,000 customers' data during a two-week period at the end of August. It later said that a further 185,000 customers had been affected as the hack happened over a longer period than previously thought.
The Information Commissioner's Office (ICO) said that poor security arrangements at British Airways had led to various types of data being compromised. Hackers were able to access customer login details, ard details, names and addresses, and travel bookings.
Although the airline cooperated with the ICO's investigation and has improved its security, it has received the huge fine.
Alex Cruz, chairman and chief executive of British Airways said: "We are surprised and disappointed in this initial finding. British Airways responded quickly to a criminal act to steak customers' data. We have found no evidence of fraud/fraudulent activity on accounts linked to the theft."
According to the ICO, the airline will be able to make representations regarding the regulator's findings and proposed sanctions.
---
Facebook cutting down on exaggerated health claims in ads
Facebook has updated its newsfeed to tackle misleading health claims, an issue that has arisen multiple times on the platform. It has announced two new algorithm updates for its News Feed, which are aiming to reduce the reach of ads promoting 'miracle' health claims.
According to Facebook, the two updates should reduce the amount of low-quality clickbait on the News Feed. The first of these updates focuses on whether posts make exaggerated or misleading claims, such as those offering a miracle cure for weight loss. The second update looks at whether the post promotes a service or product that is based on a health-related claim.
In a blog post, Facebook said: "We've handled this in a similar way to how we've previously reduced low-quality content like clickbait: by identifying phrases that are commonly used in these posts to predict which might include sensational health claims or promotion of products with health-related claims, and then showing these lower in News Feed."
This move follows on from Facebook looking to reduce the reach of posts and ads that promote anti-vaxxer content. With Facebook being such a valuable source for people in terms of information, both of these updates could help reduce the negative impact of such content.
---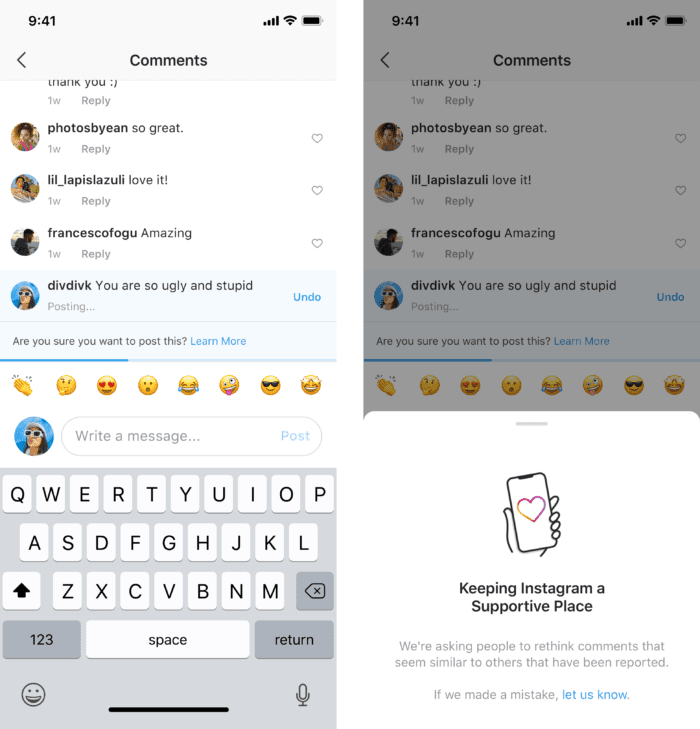 Instagram adds anti-bullying measures to platform
Instagram is seeking to reduce bullying on its image and video sharing platform with new measures being added to the app. Its anti-bullying tools provide users with a warning when a comment could be seen as offensive and new Restricted mode for users who are problematic.
The comment warning will pop up when someone posts a comment that could be offensive. It offers the poster a chance to review the comment before it appears on a post, helping to highlight potential bad behaviour across the platform before it impacts other users negatively.
Instagram said in a blog post: "This intervention gives people a chance to reflect and undo their comment and prevents the recipient from receiving the harmful comment notification. From early tests of this feature, we have found that it encourages some people to undo their comment and share something less hurtful once they have had a chance to reflect."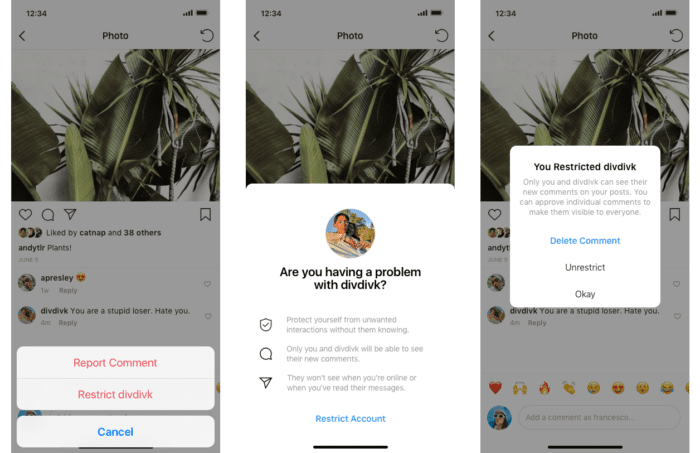 When it comes to the Restricted mode, this allows people to continue following users and doesn't notify them that someone has taken the action. One someone restricts another user, that user's comments will only be visible to them until they are approved.
Instagram said: "We've heard from young people in our community that they're reluctant to block, unfollow, or report their bully because it could escalate the situation, especiallu if they interact with their bully in real life. We wanted to create a feature that allows people to control their Instagram experience without notifying someone who may be targeting them."